Role of Mobile App in Healthcare Industry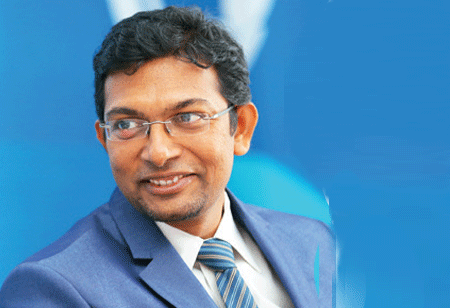 Girish Babu, CEO, Gleneagles Global Hospital, Hyderabad
Girish has over 16 years of experience in healthcare industry. He specialises in Operations Management, Healthcare Management, Health IT, Hospital P&L, Strategic Alliance, and many other areas.
We live in a world where the usage of Mobile apps is growing rapidly and these mobile apps are an innovation in healthcare, and have come far in last one decade. At present scenario if your organisation doesn't have mobile app you are losing the race, because this is the time when technology in developing countries like India is taking shape and opening the doors for lots of new opportunities. Healthcare Mobile app is one such to reach & connect with your patient anywhere anytime.
Healthcare providers are now customising the mobile applications based on their needs. For hospital management, it has become a major boon and emerges as a new business model, with mobile apps you can now manage your OPD operations & improve patient experience. When it comes to admission & discharge, staff can have better control on information, which is shared by patient & doctor using mobile app and can turn help patient in reducing waiting time
When it comes to marketing, mobile apps have become the mode of communication with people who are more tech salve. Due to busy life & tight working schedule almost every individual is suffering with some or the other health issues. People trend to be more informative & be aware of healthcare needs, thus it opens an opportunity for healthcare organizations to reach their customers. With the help of mobile apps now healthcare organizations can do customised & targeted campaign with selective promotions to focused group of patients and increase brand awareness and improve brand value.
Mobile app is now also helping physicians to manage patient from remote locations, thus saving time and able to cater the medical needs of patients. And with the help of technology there is no lost in continuity of care to patients. And it helps in reducing the risk of wrong diagnosis as all patients records & information can be shared and accessed from anywhere in no time. Resulting in best treatment with optimum care and proactive response to patient's condition with reduce complexity.

"Technology has made tremendous in-roads in the healthcare mobile app industry, now you can also connect mobile apps with wearables that help patients in monitor health personally"

Earlier physicians use to face lots of challenges in managing patients with chronic disease conditions, as the patient requires close monitoring and on time clinical advice. Many a time doctors use to face challenges, in current age mobile apps came with major solutions to it. And also doctors can keep tracking symptoms and illness of chronic patients. As all mobile apps are user friendly, patients love to use it, which in return reduce patient time and reduce the cost burden on the patient. Technology has made tremendous in-roads in the healthcare mobile app industry, now you can also connect mobile apps with wearables that help patients in monitor health personally. When the country is moving towards digitalization's health apps also allow users to do online payments via these mobile apps. Patients also get health tips and reminder updates for their next appointment with the doctor. Mobile app also helps doctors for common features such as Medical News, Drug Information & Tools, Disease & Condition Information, Medical Calculators, Drug Formulary Information, Continuing Medical Education Courses, Offline Assess, and so on. Currently, industry requires enabling policy guidelines to develop the mobile healthcare ecosystem in the country. Many health mobile apps are now HIPPA-Compliant, which can be used by doctor to have secure communication with patients.

Listed below are the benefits & advantages of Mobile Apps in healthcare industry:
1.Reaching the masses & save time
2.Improve patient experience
3.Access patient records & manage medications
4.Health education
5.Smart wearables
6.Address patient quires
7.Sending appointment reminders
8.Recommend what to do next in case of health emergency