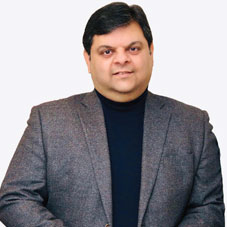 To be a leader, you must take charge and lead by example. It is essential for leaders to be transparent and honest if they want others to follow them. Indeed, trust and loyalty cannot be built overnight and creating strong relationships with employees takes time, just like everything else in their professional life. It is possible to speed up this process by demonstrating certain leadership qualities, but transparency remains the most critical. As a leader who values and promotes transparency and accountability, Nitin Gupta, the CFO of Noovle, serves as a model to emulate.
Nitin is well-known for his transparent and honest leadership style. Effectively translating operational principles into real-world action plans is one of his strong suits. Furthermore, Nitin has demonstrated himself to be a strong executive influence and an experienced leader who can integrate big picture thinking with the realities of the ground to inspire, develop trust, and improve organizational support. It's important to Nitin, as a business leader, to make a difference and take his company to greater heights.
Below is an excerpt of Nitin's exclusive interaction with CEO Insights.
What inspired you to join Noovle? Right after you joined, Oracle, TIM (Telecom Italia), and Noovle announced a joint plan to offer Multicloud Services in Italy. Could you tell us about your role in this?
The opportunity to join Noovle was certainly an exciting choice for me since it complimented the work that I had previously done and, while Noovle is still a startup, it does have a business that is operating and performing well. In addition, the cloud services industry in Italy is on a steady rise, making this whole process even more fascinating. Particularly with so many different transformative initiatives being
undertaken at the country level by the government such as PSN on Apollo Strategical where the government wants to digitally modernize the public administration, is an extremely appealing potential for a firm like ours that provides global multi services in Italy. Overall, this is an enthralling episode to be in the cloud services industry.
For me, the most important thing in working with a financial team is having a mutual trustworthy connection
What are the radical factors you consider while building a successful financial team? What are the traits that you look for in a potential member of your team?
The process of assembling a team is dependent on the specific goals of the organization, and each team or function has its own set of skill sets to look into. For me, the most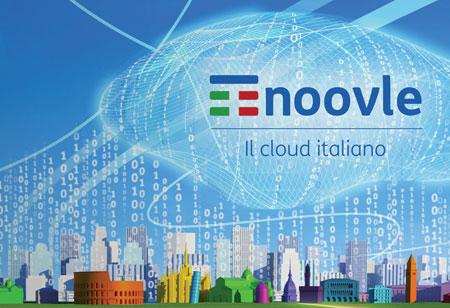 important thing in working with a financial team is having a mutual trustworthy connection. I need to trust my colleagues, and they must trust me, for this relationship to work. Having a team does not automatically instil trust; it is earned through time, and one of the ways we acquire this faith and confidence is by participating in various projects and undertakings. And we must continue to establish our influence and gain people's confidence. I believe that in times like this, where things are always changing, the most crucial quality in a leader of a team or management is adaptability. At the end of the day, we are looking for people that have a strong sense of duty and commitment, as well as a strong sense of ownership. That's why the team members need to take responsibility for each issue and bring it to a successful conclusion.
After that, I consider soft skills, such as how well we communicate and collaborate with our co-workers and how well we operate as a team to comprehend the big picture. In addition, this is critical since it is how the rest of the organization perceives the financial department. The combination of technical
expertise interpersonal qualities, and trust worthiness would enable me to pick team members in an organized way.
What has been the success mantra that constantly helps you arrive at positive outcomes?
I place a great deal of importance on forming meaningful connections with people. No matter how complex the structure of a company may appear, the most important thing to me is connecting with individuals on a human level, regardless of their position. A company's success depends on its ability to connect with all of its stakeholders, whether they are external clients, suppliers or internal co-workers and establish a personal connection with each of them. If you are able to do this, I believe together we can handle any challenges or conflicts that the company faces. Lastly to me, success is measured by the connections I have established.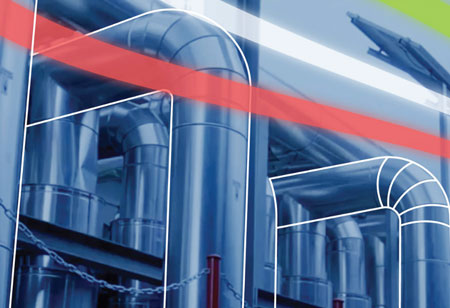 What are your future plans as a CFO? Do you plan to adopt any new technology?
Technology wise, we are already working on digitizing finance. I want our finance team to be more focused on data lakes and analytics, and to support the strategic direction supported by facts, which are simply numbers, in order to provide value to the business. Rather than just creating the figures, I'd want to see a digital data lake from which we might extract the numbers we seek or the analysis we desire to aid in the business's strategic decision making process. I am in favor of embracing certain technologies, such as data lakes, application management, and other analytical tools, that enable us to free up our time and become more productive and contribute more value to the business.
Nitin Gupta, CFO, Noovle
With more than 25 years of experience in business management Nitin is an Entrepre neurial CFO who has a laser sharp focus on delivering brief value for shareholders. He has previously led a number of well known firms, including Siemens Ltd. Italtel SpA, Nokia Siemens Networks, and Siemens Healthcare, and is presently the Chief Financial Officer of Noovle SpA