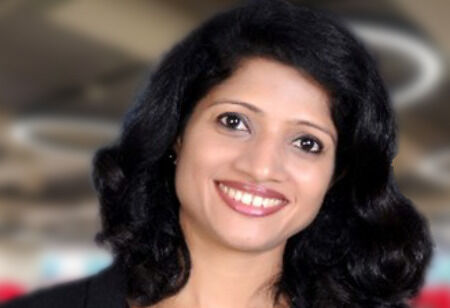 Rency Mathew, People Team Leader – Sabre India, 0
In this digital age, organizations are required to become more agile and responsive. If an organization is digitally mature, it means that its human resources management has shifted from traditional ways to new ways of engaging with the employees and external candidates.
Talent is in high demand across industries and candidates want to associate themselves with brands that they connect with and ones that excite them. There is a lot of focus now on 'employee value proposition' which is the unique employment experience that a particular organization offers to its employees considering the totality of tangible and intangible rewards - such as compensation philosophy, working environment, career development, learning & development programs, etc.
The winning leadership capabilities of the future will include leadership traits of vision, courage, and humility, but increasingly – an ability to drive a sense of purpose, build trust with internal and external stakeholders, adapt to change at speed, anticipate fierce competitors, and deal with significant and evolving risks.
Employer Branding
Most IT organizations now have more than 50 percent of employees who fall under the millennial category, hence they also have an opportunity to leverage social media to engage with talent and grow the business. However, it isn't only about being present on digital platforms; companies must engage with the audiences by communicating their culture and broader vision.
Employer branding has evolved into a more interactive and personalized experience based on target audiences. The current workforce is tech-savvy and hence they seek flexibility and faster growth opportunities in the workplace. Companies should offer more creative ways for employees to share their thoughts, which will in-turn increase engagement from all employees. Candidates appreciate fresh insights and information, and therefore by creating interesting and thought-provoking content, companies will gain their trust and can position themselves as a great place to work.
There are a number of components that make up employer branding, which include:
a) The Work Environment
- With the move to more flexible and hybrid models of working - only accelerated by the pandemic, employers now needs to work harder
than ever to connect with and inspire employees. In virtual offices, digital communication channels are essential to foster inclusion, belonging, and wellbeing in the absence of face-to-face contact. It is particularly common to launch communication initiatives around the move to hybrid working. This involves altering employer value propositions and running internal campaigns to ensure employees understand the implications of the new ways of working. In addition, they will have the access to tools for adapting.
b) Learning and Development Programs
– Organizations these days are constantly looking to equip employees with new skills through continuous learning and development programs. With digital skills of all kinds in short supply, reskilling and upskilling employees will bring in a new pool of talent. It's imperative to inform employees about opportunities for professional reinvention and empower them to access training that will help them navigate their career aspirations.
c) Culture
- An organization's culture represents its values, beliefs, and the attitude of its workforce. Employees would prefer to work at a company with a positive, upbeat culture vs. a company with a hostile work environment.
To build a sustainable workforce, an inclusive, digitally powered employer brand is vital to ensuring that the business has the talent it needs to stay at the forefront of innovation
d) Wellness and Inclusion & Diversity
- The mental health of employees is critical. Employers are going above and beyond to assist their employees, and prioritizing employee well-being and happiness will attract the best candidates to join their organization. This could be achieved by modifying existing health plans to include mental health support, emergency care support, or even extending access to mental and physical health support.
Aside from all the aforementioned factors, employers who are committed to diversity, equity, inclusivity are more attractive to job applicants than those who don't have a D&I charter. In this fast-paced digital world, innovative thinking drives competitive advantage; adaptability and creativity is fueled by diversity, when people with a wide range of perspectives work together; not just people of different ages and gender, it is not just about different backgrounds, physical characteristics, life experiences, or personalities, but about people who are different across all dimensions as well.
To build a sustainable workforce, an inclusive, digitally powered employer brand is vital to ensuring that the business has the talent it needs to stay at the forefront of innovation.