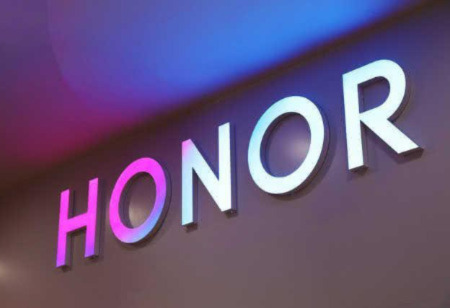 Honor, a formerly well-known Chinese brand, may soon make a comeback in India, the once-popular smartphone sub-brand that was a part of the Chinese brand wave that dominated the Indian smartphone market. The fact that Madhav Sheth, the former head of Realme India, is rumoured to be leading this comeback makes it all the more intriguing.
The last few quarters have seen a drop in the worldwide smartphone market. With one exception, nearly all Chinese smartphone brands have been hardest hit by this downturn. Honor is the outlier. According to a report by Counterpoint Research, the brand is actually outperforming rival Chinese brands in foreign markets.
The smartphone brand HONOR, which split from Huawei in 2021, is now planning to reenter in India after a year and has registered a new trademark there named 'Honor for Knights'.
Honor's Exit from India
By introducing a number of products, including entry-level smartphones, laptops, wearables, and even an Android-powered tablet, Honor actually came very close to making a comeback in the Indian market. During the Holi holiday in 2021, the company made its last significant announcement to the Indian market.
While Honor was increasing its market share in its domestic market, its performance in India lagged behind due to tough competition from other Chinese manufacturers including Xiaomi, Oppo, Vivo, Realme, and OnePlus.
Looking at the data for Q1 2022, researchers at Canalys said that the Indian market barely grew by two percent throughout the quarter. Shipments for the top two brands, Xiaomi and Samsung, fell by 24 percent and 2 percent, respectively. Together, they control 39 percent of the market. The only listed vendor that did not experience a decline in revenue was third-placed Realme, which had a 16 percent market share in the quarter and shipped 6 million phones, up from 4.3 million in Q1 2021, a 40 percent increase. The market share of Honor was not doing well at the time that it was categorized under Others.
Upon the dire situation, Honor pulled its team back from India, as the country began launching a series of probes against Chinese companies, including Xiaomi, vivo, and Oppo through Enforcement Directorate (ED) and Directorate of Revenue Intelligence (DRI). However, the company assured that it will continue doing business in the country, managed by local partners, but the brand will adopt a very safe approach.
No Smartphones Launched for Three Years
Even though many people might believe that Honor hasn't been active in India, the company still maintains a little presence there. Honor had to remove its crew from India due to ongoing geopolitical concerns in July 2022, but it is still able to provide services to customers in the area through its local partners. We can still view the new MagicBooks in this way.
However, it has been close to three years since the company released a smartphone in India. Honor 9A and Honor 9S were the company's final smartphones. At the very end of July 2020, these two budget smartphones were introduced. They lacked access to GMS (Google Mobile Services), just like the Honor 9X Pro that debuted before them in May 2020. In place of Google Play Store, they instead shipped with Huawei AppGallery. The last three Honor phones in India weren't particularly popular due to the lack of apps available.
Ill Luck in the Indian Market
Before anything else, Honor needs to commit to the Make in India initiative and locally manufacture (assemble) its phones in India. The reason is that the country has a high import charge on finished phones to encourage domestic production.
Since 2016, Flex India has produced Honor's affordable phones for Huawei. By 2020, it was anticipated that this partnership will produce 90 percent of its goods locally. Unfortunately, everything was altered by US sanctions.
Honor doesn't currently appear to have a manufacturing partner in India while it is under new ownership. Additionally, India has enacted new legislation requiring Indian equity partners from Chinese phone manufacturers.
Today, the company is planning to make a new comeback by filing a new trademark called Honor for Knights under the registered proprietorship of Madhav Sheth, the former CEO of realme India.
Planning for a Comeback
Since June, even before he left realme, Sheth has been linked to rumors of joining HONOR. Many director-level executives from realme's online and offline businesses are slated to join Sheth at HONOR India.
Increasing rumors about his affiliation with HONOR. With the words "When is the KNIGHT coming?" in his Twitter bio, Sheth had made a clue about the partnership.
The unexpected move might take place as soon as next month. Once it does, it might start by releasing smartphones. The company is currently engaged in assembling the team that will manage operations in India. According to reports, Honor is in contact with a number of senior Realme and Xiaomi officials to inquire about their interest in joining.
Expansion in the Global Market
2020 saw Huawei sell Honor to the Zhixin New Information Technology Co. Ltd. consortium. With access to GMS and 5G chips since then, the company has been steadily building a reputation for itself in a few foreign marketplaces.
During their peak, Huawei and Honor had significant markets in both Europe and the Middle East. Therefore, Honor has been concentrating more in these areas in addition to Latin America.
Despite the pandemic and economic unrest, Honor became one of the top five brands in several nations in just two years. While its Chinese competitors are losing market share, the company is now thriving thanks to a sound understanding of the markets and a lean portfolio.
Honor's decision to re-enter India makes sense given its reasonably solid business in important international countries. However, it is not easy to enter a market like India.