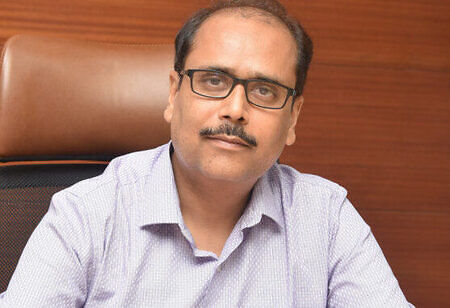 Manoj Kanodia, CEO, Inspira Enterprise India, 0
There is no denying the fact that the globe has undergone a significant upheaval in recent years. With the outbreak of Covid-19, corporate operations were severely disrupted, making remote working a possibility and giving digital transformations the spotlight. Today, adopting and implementing new-age transformations became critical for the survival of organizations. A Statista analysis estimates that in 2022, investment on digital transformation would total $ 1.6 trillion and $ 3.4 trillion is anticipated to be spent on digital transformation globally by 2026.
With digital transformations dominating the world along with smartphone penetration and internet usage reaching its peak, cybersecurity threats have also paved their way, posing a major risk for businesses. The Computer Emergency Response Team (CERT-In) of India estimated that 11.5 million cyberattack incidents occurred in India in 2021. The data and assets of enterprises are now constantly at risk due to more complex cyberattacks involving malware, phishing, machine learning and artificial intelligence, cryptocurrencies, and others. Therefore, organizations must employ the best cyber security practices to build resistance to win the digital battle against cybercrime. Some include network security, the installation of malware prevention software, secure configuration, managing identity and access management, etc.
Importance of Cyber Security in Modern Society
Today's world is more interconnected and technologically dependent than ever before. A Statista study found that by 2030, there will likely be more than 29 billion Internet of Things (IoT) devices worldwide, up from 9.7 billion in 2020. This, as a result, has increased the volume of cyberattacks taking place in the modern society.
According to IBM, the average cost of a data breach is over $ 4 million, making cybercrime detrimental to an enterprise. The majority of typical cyberattacks involve installation of spyware or viruses to damage the user's device for illicit purposes, sending threatening emails with the intent to steal user credentials, performing a SQL injection in the database to steal data, and using social engineering to persuade users to circumvent security measures through human interactions. Hence, it became more than essential to practice cyber security measures to safeguard your company's data and ensure flawless operations.
Data, without a doubt, is the most important asset for an organization. Losing data is no less than a nightmare for business owners. Particularly with increased digital dependency, data is more exposed and amplifies the chances of data theft or loss. Hence, for organizations to ensure the safety of their data, it is crucial to practice
certain cybersecurity measures such as installing antivirus software, limiting data access, establishing secure networks, securing your endpoints and having a robust cyberattack management plan.
Top Cybersecurity Technologies
Blockchain Cybersecurity:
Blockchain cybersecurity is rapidly gaining popularity in modern society. It contains built-in features for DTL and transparency that assists in resolving today's cybersecurity issues. Also, these characteristics of blockchain aid in managing the availability, privacy, and integrity of the information. Furthermore, as blockchain systems are decentralized, the loss of one node does not affect the network as a whole.
According to a Gartner analysis, global spending on security and risk management is expected to increase by 11.3 percent in 2023. Hence, it is evident that organizations need to invest in new-age cybersecurity technologies to safeguard their data from any kind of threat
Cloud Technology:
The flexibility and benefits that cloud computing offers are completely incomparable to those offered by traditional computing technologies. According to Gartner research, by 2025, over 85 percent of businesses will adopt the cloud-first approach, and without the adoption of cloud-native designs and technologies, they will be unable to effectively execute their digital goals. In contrast to keeping the files on a local storage device or proprietary hard disc, cloud-based storage enables them to be kept in a remote database until the electronic device has access to the web; it can then access information and software applications for executing it.
Firewalls:
A firewall is a network security tool that keeps track of all incoming and outgoing network traffic and decides whether to allow or prohibit particular traffic in accordance with the established security rules. A firewall could be made of hardware, software, or both. Firewalls are crucial since they continue to be widely used and have a significant impact on contemporary security practices. For modern businesses, it is more than necessary to install a firewall in their devices to recognize any sort of data interruption and take the desired action at the earliest.
Cybersecurity: Future Ahead
Cybersecurity is an inevitable concern for businesses for a long time. In reality, given the speed of technological advancements, hackers are also developing new techniques for data breaches, emphasizing the importance of cybersecurity. According to a Gartner analysis, global spending on security and risk management is expected to increase by 11.3 percent in 2023. Hence, it is evident that organizations need to invest in new-age cybersecurity technologies to safeguard their data from any kind of threat.