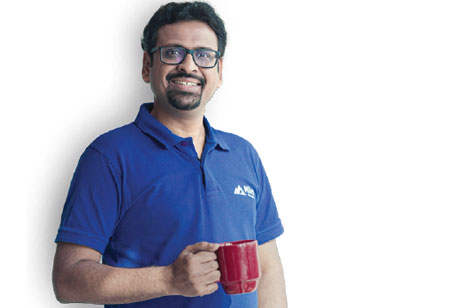 Varun Jain - CEO, Miles Education, 0
A lot has evolved in the edtech space over the past one decade. The promise of technology and digital tools has enabled edtech leaders to collaborate and work with entrepreneurs, technology creators, stakeholders, business leaders, educational institutions, and investors. As to build innovative support systems to deliver next-generation engagements, increase information accessibility and improve learning outcomes.
Though Online Learning has helped students/professionals to take the first step toward digital learning experience, edtech leaders now try to fuse new-age technologies at scale into online learning frameworks to achieve maximum learning impact, as well as, meet the bottom line and macro industry needs. Though the e-learning space grew at a CAGR rate of 26 percent and is projected to grow by one trillion by 2028, three of the four companies still struggle to fill in-demand roles, as 75 percent of them face talent shortages due to skill gaps.
To meet the talent need of this emerging job market trend in the financial and accounting space, many edtechs harped on the below-listed trends.
Universities under Innovation Pressure
A major challenge for universities and colleges is how to drive prospective enrolments and retain current student strength. However, students are highly conscious about their learning choices. Since the learning quality and accessibility have been corroded by the one-size-fits-all walled classroom system, edtechs emerged as a viable option to meet the learning standards. As commerce is a competitive industry and the technical roles are on the rise at Big 4 and MNCs, edtechs leverage and integrate new-age technologies, flip models, interactive content, and formative assessment techniques to meet talent shortage and job market demands. Out of the $ 7.3 trillion global spending on education and training, over five percent is expected to be spent on technology alone.
Domain-Specific Certifications
General education carries little weight in the Industry 4.0 environment. HR managers streamline applications keeping core competency (problem-solving, decision-making, and leadership skills) as a baseline criterion than generalized qualifications during the hiring process.
This trend has caught the eye of the edtechs to offer more domain-specific and new-age accounting & finance transformation certifications/qualifications. Since the Big 4 is planning to hire 80,000 employees in the next few
months with key and domain-specific skills in financial analysis, audit/financial reporting, cyber risk specialist, tax specialist, business analysis, and consultants among others.
Expert Content Delivery
Unlike the public education sector, edtechs do not follow a tunnel vision. They offer a diverse range of courses to lead innovation and enhance career visibility. The courses are often informed by frontline experts who inform professionals and students of critical tools like blockchain, RPA, data visualization, and AI to create a bottom-line impact in finance organizations. To broaden the horizon of finance practice and thinking, edtechs host webinars, guest lectures, seminars, and podcasts to enable finance learners to build problem-solving, decision-making, and leadership abilities to lead the future of finance.
Edtechs can be a one-stop solution for a new-generation of finance & accounting professionals to stay ahead of the race
Global Credentials
According to the Global Skills Report 2022, over 100 million learners are looking up to edtechs to gain a competitive advantage to stand out in a digital economy. Currently, the three key domains that are driving the data-driven world: are business, data sciences, and IT. As 20 million students pursue higher education every year, and there is a dire need for 15-30 percent skill proficiency, edtechs offer dynamic and data-informed finance courses/certifications in CPA, CMA, CFA, risk management, cybersecurity, data analytics, finance transformation, MAcc and others to boost international credibility, earning potential and global skillsets to reinforce future of finance phenomenon.
Global Job Opportunities
The viral spread of the Covid-19 pandemic gave edtechs explicit attention and importance as it made learning more accessible, flexible, immersive, and actionable. As the NEP policies of improving the learning experience did not take instant roots in the public sector, techs spearheaded signing partnerships with institutions, universities, and colleges at home and abroad. Along with collaborations and partnerships, edtechs through placement teams offer career consultation services to enable students and professionals to understand niche finance and accounting roles available in India, the US, the UK, Canada, and the Middle East. A recent survey predicts that the US will open up 135,000 new jobs in finance & accounting, a seven percent leap in the next one decade.
As customer experiences, business value creation, strategic decision-making, and organizational resilience and leadership take the centre stage in the finance world. Edtechs can be a one-stop solution for a new-generation of finance & accounting professionals to stay ahead of the race.