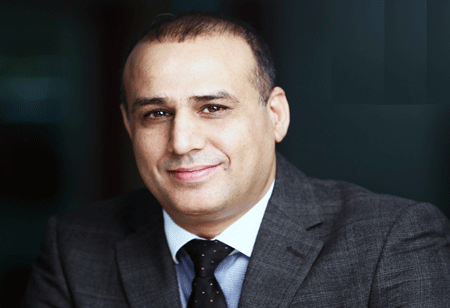 Dhiraj Relli, MD & CEO, HDFC Securities
Dhiraj is a visionary with an experience of over 20 years in banking, wealth management and sales & distribution in relation to financial services products.
The broking industry is one of first and the most impacted when it comes to technology disruptions. From the days of 'Open Outcry System' to completely electronic trading processes, our capital markets have evolved in a large and swift manner led by technology. Internet, smart phones and many other artificial intelligence enabled software and hardware are bringing about continuous waves of disruption in the industry. Greater use of technology has cut recurring costs while requiring large capex at intervals.
The advent of discount brokers/brokers offering flat fee and fall in brokerage yields along with the tighter regulation and compliance norms followed by the exchanges, have made the broking industry lose its pace which it had few years ago. Fall in stock values are not helping matters as apart from leading to fall in brokerage revenues, it is also hampering investor sentiments to quite an extent. The changes in regulations which are happening at a rapid pace are also increasing compliance costs and the technological overheads. SEBI is not choosing to differentiate between different size and business models.
Broking industry also faces the challenges of changes in margining and collateral systems, recurring inspections and audits, restrictions on income streams and proposed extension of trading hours. Stagnant or falling brokerage revenues have also resulted in greater focus on additional services like selling third party products including insurance and mutual funds, PMS etc. Even here we are seeing increasing regulatory capping on distribution fees. Premium or customized services to clients are the need of the day to retain the customers and grow the business.
While disintermediation is gaining popularity across the globe, in equity markets brokers have an important role to perform by offering quick execution on one hand and assuring settlement of trades/payin and pay out of funds and securities on the other.
The number of retail participants in Indian stock markets over the past few years still remains insignificant compared to developed markets such as in the US or
Europe. It is estimated that only around 3-5 percent of India's population invests in markets as compared to over 40 percent in developed countries. New set of customers who want to invest in capital markets are not increasing at the expected pace. Financial literacy, education, greater disposable income and stricter governance norms would help in making people realize the importance of managing and growing their monies.
Full-service brokerage firms are faced with the challenge of reducing costs while enhancing operating efficiencies. They need to offer unbundled services to different clients based on their needs. Culturally, Indians do not like to pay for advice or research so far. However the large brokers will have to educate investor community at large about the benefits of paying for advice or research.
Customer service should be a part of the genetic setup of the company and not as a fear tactic to hedge against losing out to competition
Combining the best parts of having a physical operation along with merits of a digital business is the need of the hour. The broking industry needs to go
phygital
so as to be on the fast track of innovations enhancing user experience.Innovative use of technology and customer requirement analysis will help us to be relevant to their needs and provide solutions accordingly.
An investing decision today is influenced heavily by the service experience more specifically, the digital experience. Convenience and availability are the two most important factors which are driving customers to be digitally savvy. Interactive application interfaces, minimum click transactions and zero to negligible system down-time have been the building blocks of customers' faith on a particular brand and their digital business model. The survival mantra would eventually include innovation or early adoption.
With or without markets being favorable, the core of our business is not investments in infrastructure, technology or creating brand awareness through aggressive marketing it is purely the passion for providing great customer experience being relevant to their needs. This is the single driver that gets everything else in order. Each and every customer, no matter how big or small, must be treated as gold as you never know when they slip to the nearest competitor. In my experience, being continuously cognizant of customer feedback and making them a part of the product/service design board goes a long way. In today's era, customer loyalty is an extremely precious commodity which would eventually assist in maintaining and growing the market share of a company. Customer service should be a part of the genetic setup of the company and not as a fear tactic to hedge against losing out to competition.