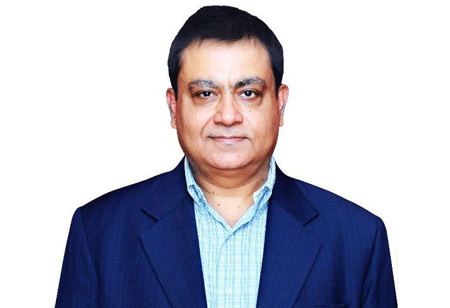 Neeraj Tandon, CEO, Conneqt Business Solutions, 0
Neeraj, a proven business leader with a high performance track record in IT and outsourcing industry, mostly in P&L management, Business Development and Sales management roles, has a deep understanding of BPO industry with strong global exposure.
In today's digital era, it is very important to stay connected with your customers 24/7 to get their queries or issues resolved. Customer service is a top priority for every business the truth being that without satisfied customers, businesses will soon be going out of business. Customers prefer to interact on the channel of their choice, while businesses are compelled to offer a seamless experience across all channels. In their quest to evolve the way customer experience is delivered across all channels, businesses are increasingly utilizing virtual assistants as a modern tool.
A virtual assistant is an application that can understand voice or text commands and complete tasks for a user. They are available on most smartphones & tablets, traditional computers and now even on standalone devices. Virtual assistants are cloud-based programs that require internet connected devices or applications to work. Three such most popular applications are Siri on Apple devices, Cortana on Microsoft devices and Google Assistant on Android devices.
"Artificial Intelligence(AI) powered virtual assistants have become the go to solution for addressing real time customer queries both efficiently and effectively, as well as to perform tasks for individual users".
Virtual Assistants like these can do everything from answering basic business queries, to more complex tasks such as responding to voice commands, sending text messages, making phone calls and setting up reminders. According to Gartner, 25 percent of all customer service conversations globally will utilize some form of Virtual Assistants in 2020. Organi zations surveyed by Gartner also reported a reduction of up to 70 percent in customer enquiries via call, chat or email channels after implementing Virtual Assistants. Use of Virtual Assistant is also reported to have positively affected customer satisfaction scores and a 33 percent saving on per voice engagement.
In the context of CX, one of the most exciting ways that Virtual Assistants are evolving is through integration. In isolation, a Virtual Assistant is effectively a programmed set of responses analogous in certain respects to an interactive FAQ. The new age Virtual Assistants are however built on technologies such as NLP software, Natural Language Understanding(NLU) software, AI & Machine Learning, and Robotic Process Automation.
Maturity of Virtual Assistants
Using AI, Virtual Assistants can understand natural language, recognize faces, identify objects, and communicate with other smart devices & software. On one side of the spectrum, we have basic level Virtual Assistants that can answer simple customer queries, handling low complex workflows and offer proactive
customer service. Virtual Assistants do not require any backend integrations andcan be run independently based on few basic business rules.
At the intermediate level, Virtual Assistants are integrated with backend systems and powered by advanced algorithms, which enable them to offer enhanced customer experience. Such Virtual Assistants can provide contextualized and personalized responses to complex customer queries. At the higher end of the spectrum, we have advanced level Virtual Assistants that involve complex implementation, powered by AI & machine learning. These Virtual Assistants are competent in decision-making and can offer seamless customer experience and perform complex business transaction, all through self learning.
Nasa's Jet Propulsion Laboratory Is Working On A Virtual Assistant To Give ItS Employees The Ability To Have A Deep, Work-Related Conversation In A Simple, Natural Manner
A key component of all Virtual Assistant implementations, whether voice or text enabled, involves the knowledge of when to opt out of an automated conversation and elevate customer contact to a human.That will likely change as the technology gets more sophisticated over the next two to four years, and as Virtual Assistants get smart enough to handle the entirety of an interaction.
Business Use Cases
Based on the complexity of technology used or the type of business need, Virtual Assistants find a variety of use cases. Basic to intermediate ones include handling customer queries, help desk management, voice-to-text dictation, team collaboration tasks, email management and data analysis. Cortana, Microsoft's AI personal assistant is capable of a variety of activities ranging from setting reminders to sending emails. Microsoft claims that in the near future, Cortana can be scaled up by businesses to perform skills ranging from human resource management to smart office management. NASA's Jet Propulsion Laboratory is working on a Virtual Assistant to give its employees the ability to have a deep, work related conversation in a simple, natural manner.
Future of Virtual Assistants in theCX context
Virtual Assistants are quickly evolving to provide more capabilities and value, especially in the area of customer lifecycle management. As speech recognition and natural language processing advances too will have a Virtual Assistant's ability to understand and perform requests. As voice recognition technology improves, Virtual Assistant use will move from mere front office applications into the more complex business workflows. Apart from increased efficiency and enhanced customer experience witnessed by businesses, Virtual Assistants are expected to manage sales tasks. By integrating Virtual Assistants with AI, machine learning & RPA, businesses can benefit from newer methods for acquiring new customers, and upselling & cross selling to the existing ones. For instance, an intelligent Virtual Assistants can assess and prioritize up-sell opportunities based on data insights from marketing, sales and other internal/external data sources. All this could be managed while holding an intelligent, natural conversation with the customer at the front-end. The new-age Virtual Assistants are fully evolved, ready for deployment, flexible to support a wide range of use cases and have a proven record of achieving positive financial and CX returns in the short to medium term.