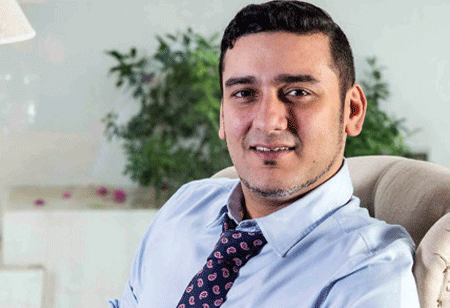 Rohan Jetley, CEO, TGI Fridays India, 0
Rohan has been the chief promoter and CEO for TGI Fridays for 15 years and has been the owner of the president management program at Harvard Business School.
1.What do you feel is the one of the most common flaws of an ambitious Business leader?
Being able to let go! The ability to focus on what is within the parameters of something that can be done compared to something that can't be done to their best degrees. Many times I feel successful people try to do it all, and as a result spread themselves too thin and end up short on their delivery. For example if you have defined your primary customer to yourself and within your organisation, that's who should be focusing on rather than the whole market so you can deliver maximum value to that customer. The kid of focus enables a leader to excel in the things that are truly important.
2.What is the most important part of a company that you should focus on?
As a company it's always important to define your core values, between customers, employees and shareholders. There is no right or wrong answer here as it applies to your own perspective. For example, Toyota as a company in the past has spent large amounts of money on recalls of products which they have felt doesn't reflect their commitment to the customer. This is an example of placing the customer as a core to their strategy. In other examples some companies want to keep employee motivation as their core strategy as they feel that will impact their results more directly. Define your results clearly and focus on the aspects of your business which have the most direct influence on those results.
3.How do you optimize performance in your organisation?
The only way you're going to get anything done is by tracking people's performance and holding people accountable to their actions. There are various technology platforms a business can adapt to measure key performance indexes. I always start by setting a clear goal, then assigning accountability and then lastly monitoring performance. This way you don't loose sight of the purpose of peoples function and don't fall into looking at irrelevant measures. It is also your job as a leader to ensure that your managers or team are tracking the right things by giving them clear signals of what's a success measure and what's irrelevant.
4.What is the most complicated part of doing business in India?
The most important facet of working with TGI Fridays in
India is being able to identify and set ridged strategic boundaries, or better put, controlling strategic risk. You must always make sure that your personal entrepreneurial initiative is aligned closely with the longevity of your business. Legal parameters are at times ambiguous as accurate information is hard to source but the relentless effort to be as thorough as possible and make informed decisions can help mitigate certain risks.
No matter how diligent you are as a person or how effectively you execute your most intelligent ideas, there will always be environmental changes which are scary for everyone if they do not adapt well to change
5.Is creative thinking an important part of your business?
The very heart and soul of our business is innovation through creative thought and execute that thought through effective creative technologies. This holds true whether it's in the kitchen,in your dining areas, at the bar or through graphic creatives. I've always said that companies who fail to innovate eventually will die. However, sustained innovation is the real key. Pushing people out of their comfort zones and challenging them with new ideas on various types of food and drinks along with events, offers and socially fun schemes in the restaurant is one thing I value and practice every day.
6.How important is teamwork?
Teamwork is the very fabric of a successful organisation. This is a culture one sets into their organisation. The choice between helping each other and putting self-interest as your primary agenda will always be determined by what you are most rewarded for doing. Hence the culture is created and passed down from the top.
7.What is the business challenge that keeps you awake at night?
No matter how diligent you are as a person or how effectively you execute your most intelligent ideas, there will always be environmental changes which are scary for everyone if they do not adapt well to change. Customer preference changes, the real estate market changes, competitors put out new products or out price you; there are booms and downturns. The most important thing you can do as a leader is to stay awake at night and think of ways to adapt to this ever changing environment!
8.Where do you get your inspiration and knowledge from?
A lot of my understandings on business fundamentals are from my father. I was raised in a very business oriented family environment and management as an approach to life was ingrained into me at a relatively young age. However my favourite book on strategy is "Seven Strategy Questions" by Robert Simons, who also happened to be one of my professors during my time at the Harvard Business School.