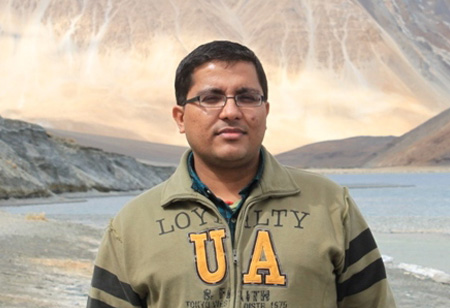 Kapil N, Co-Founder & CEO, Indicare Health Solutions, 0
A 2012-founded care management organization, Indicare develops and deploys technology enabled solutions to deliver accessible & affordable patient care across India.
The certain increase in COVID 19 patients has put up the immense strain on the healthcare industries and healthcare professionals, globally. The outburst of the pandemic has led to increased demand in infection control systems especially at the hospitals and health care centers.
Infection Management in the COVID Era
Acute Respiratory Syndrome COVID 19 has changed our way of living, drastically. The pandemic has affected all of us in a certain way. Mask, gloves, sanitizers are now an inseparable part of our routine which we cannot afford to skip. Similarly, the hospitals and health care centers are bound to use Personal protective equipment (PPE kit) and other COVID-19 essentials such as Non-Woven Face mask, Nitrile Gloves, Disposable Protective Eye Wear, and Protective Shield. Each of the products is to safeguard the medical team including doctors, nurses, and ward boys who are serving the COVID 19 patients day and night and are the Corona warriors in true sense!
The spread of various infections at healthcare facilities is a prime concern. Therefore, the health care teams and hospitals are found to be associated with (HAIs) infections that are contracted within a hospital environment. The HAI range from 5.7-19.1 percent in developing countries like India and is life-threatening to the professionals working in the health care centers.
The impact of Healthcare Associated Infections
Today, the Health Care-Associated Infections (HAI) is an ongoing worry that increases anti-microbial resistance, makes the hospital stay troublesome for both (the patients and staff), and is often responsible for a certain increase in the rate of mortality.
The issue seems to be perpetual in nature during the COVID-19 era as more and more patients are moving to hospitals nowadays to get cured. The health centers and hospitals seem to provide favorable habitat for the rapid transmission of this infectious disease as this is a place where the most suspected and infected patients both gather under one roof. Thus to maximize the safety of the patients, doctors and other staff involved it becomes vital to use safety equipment such as PPE Kit during treatment.

Safeguarding the patients and Health care professionals
Nowadays, the using a PPE kit, Personal protective equipment is important especially while working in hospitals, clinics and labs as these locations are suspected to be more infected and using this kit minimizes the exposure and transmission of pathological microorganisms, safeguarding the patients. It is much more crucial for health care professionals because being at a higher risk of acquiring infections they can also act as a major source of transmitting the infection to others.

Anti-microbial gloves
Antimicrobial gloves are specifically designed to lessen the spread of HAIs and are meant to kill common bacteria on the surfaces of the gloves up to 99%. This helps to protect the patients and the health care professionals from the infection.

Precautions to fight against COVID-19
As we all are facing this pandemic globally, thus here are some precautions to be followed to reduce the spread of
the virus. Let's take a look:

-> Washing hands frequently with soap and water for at least 20 seconds
-> Avoid visiting crowds to reduce the possibilities of coming in contact with a someone infected with COVID -19
-> Cover your face with a tissue every time you cough or sneeze
-> Keep your hands away from your face as much as possible
-> Clean frequently touched surfaces in your home as much as possible

By following certain precautions we can and we will surely get through this global pandemic. We all need to follow the WHO guidelines and need to be united to help each other, but keeping a certain distance!

Wishing you a safe life and a good health ahead!