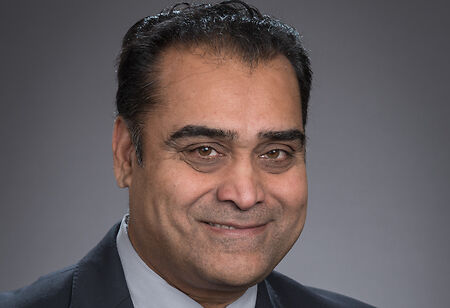 Ranjeet Banerjee, Chief Executive Officer, Cold Chain Technologies, 0
Getting the right medicine, to the right recipient, while maintaining the right conditions is not easy. Frequent supply chain shocks require faster recovery, and a resilient supply chain can reduce total value of a disruption with real time information exchange. The Biopharma industry loses $ 35 to $ 40 billion annually to temperature failures. While this is very significant, even more concerning is the fact that patient safety could be potentially compromised. With the explosive growth of gene-based medicine and therapies that require specific monitoring and handling capabilities (gene therapy market expected to reach $ 40 billion by 2024, growing at 50 percent CAGR), the need for a fully reliable and accountable 'Plant to Patient' value chain is no longer just a wise choice but a pressing demand.
Covid taught us the value of collaboration to address a crisis, with the Life Science industry coming together with a sense of purpose to address the most significant pandemic in our lifetime. However, it also exposed gaps in our total system response (e.g., material, capacity and labor shortages; data gaps and not enough interoperability of data across the value chain …). This, coupled with the urgency to reduce the carbon footprint of the Life Sciences industry, calls for the need for proactive action, coming together of purpose-driven companies by design, as opposed to reacting to the next crisis. In the post Covid world, resilience and sustainability of the value chain (end-to-end supply chain) are the among the most pressing areas of focus required to deliver successful public health outcomes.
Specifically for Life Sciences, there is a huge need to deliver sustainable solutions that also meet stringent quality and compliance needs, while reducing costs and increasing the resilience of the value chain. In addition to each company pursuing its own goals and roadmap, we need to share and collaborate more across the entire end-to-end value chain to accelerate impact: taking the response/measurable results to a whole new level.
Challenges Today:
•Lack of visibility and bi-directional data/information flow across the entities in the Life Science value chain that make supply-demand imbalances difficult to manage.
•With the change in portfolio towards high-end modalities (mRNA vaccines; personalized medicine – cell and gene therapy; antibodies; new diagnostic solutions; digital therapeutics; life-enhancing medications), there is a need to drive assurance across the value chain through specialized capabilities to monitor and proactively manage conditions and temperatures.
•With the challenges on our climate, there is a need for sustainable yet high-performing, resilient solutions.
CCT Response: Delivering Comprehensive Assurance
through Innovative Solutions and Collaboration
Cold Chain Technologies (CCT) is committed to building a resilient, smart, sustainable value chain for the Life Science Industry. CCT is driving innovation to address these needs, inseparably addressing the '4Ps': Patient, Planet, Purpose, Profit, combining digital capabilities with tried and tested packaging solutions. Some examples below:
1)CCT Route Pro™:
A digital tool that allows users to receive a packaging solution recommendation based on the shipping method used, shipper origin and destination and payload temperature range (Refrigerated or Controlled Room Temperature). The Route Pro software forecasts the ambient temperature while in transit by analyzing the weather predictions at the origin, transit hub, and destination, as well as, known typical durations at those locations. Based on weather at multiple points within a route, Route Pro provides the user with an appropriate seasonal pack out. Given that climates vary dramatically by geography, using a calendar to determine when to switch seasonal pack-outs can put products at risk, if there are variations in temperature along the full route. CCT Route Pro takes the guesswork out of pack out decisions to provide assurance that shipments will arrive in compliance. The benefit of using CCT Route Pro is increased assurance of selecting the right solution which in turn reduces potential wastage, medication loss and disruption of therapy.
The purpose of this coalition will be to share ideas, discuss innovation collaboration opportunities, prioritize, following a "think big; start small; scale fast" approach
2)CCT Parcel On-Demand™:
CCT, a leader in the Reusable passive thermal packaging space, recognized the need and worked with leading Global Clinical Research Organizations (CROs) to develop a 'On-demand Parcel' application that can help automate this entire process. This leads to a reduction in study management, logistic overheads, reduction in errors, manual interventions, easier clinical shipping process and end-to-end tracking to enhance compliance and assurance. This application enables a closed loop system, including a web ordering portal, offering just-in-time ordering and ensuring all sample logistic activities are well-coordinated. This application is available through the CCT Smart Solutions™ portal and provides customers the ability to set up new clinical studies, onboard clinical sites and manage testing laboratories, while placing orders online for ready-to-use shippers. Through the platform, the location and progress of these samples can be tracked and monitored at any time. The visibility to the shipment is provided at each leg of the journey as well as at the Composite level (so that the shippers can be tracked individually and tagged to a specific trial).
CCT is also bringing together purpose-driven companies to ideate, collaborate and co-create on innovating a Resilient, Sustainable & Smart Value Chain, for Life Sciences, from "Plant to Patient". The purpose of this coalition will be to share ideas, discuss innovation collaboration opportunities, prioritize, following a "think big; start small; scale fast" approach.