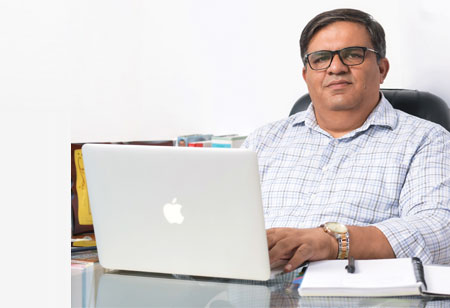 Manish Bharucha, CEO, Kyzer Software, 0
With over 28 years of industry experience, Manish is an innovative entrepreneur who has architected various banking processes and systems, including Finacle-CBS.
Digital transformation has been the pivot for businesses to survive and thrive ever since the pandemic outbreak last year. Companies across sectors have been accepting digital solutions to introduce innovations and improve their operations both at the intrinsic and extrinsic levels. The trade finance segment has exceptionally witnessed various innovations over the period of time. Banks have been embracing the digital path to have a competitive edge and cater to the rising demands by SMEs and other business banks that have been embracing the digital path, especially automation, so that they smoothly switch their trade finance operations to auto pilot.
Adoption of Innovations to Improve Compliance Process
The trade finance process in India presently faces various hurdles such as being a labor-heavy and time consuming process. Due to lack of standardization and fragmented information, they have increased dependency on paperwork and resulting easy errors due to lack of standardization and fragmented information. It also experiences various roadbumps with reference to the regulatory as well as compliance policies. Hence, it is under huge operational risks due to the manual screening process by banks.
Banks have a major role to play in the complete corporate and SME trade finance lifecycle. Hence, they are inclined towards treading on the path of digital transformations in order to smooth the trade finance process for business. To achieve this objective,they have to keep pace with the compliance requirements.
Compliance refers to the process when every department of the bank functions in an organized way as per its distinctive culture, SOPs, and government regulations. Following this, it helps them to work in a structured manner and enables to follow government regulations appropriately. Banks are now resorting to new-age solutions that assist them in meeting their compliance processes efficiently and effectively. These solutions digitize the front-end of the banks, help in running compliance, checks innovative tools and enable them to optimize the compliance processes that further help them save time as well as cost.
Trade finance automation products for instance enable automation of all activities in compliance processes amongst banks. By introducing automation, it helps them in streamlining their internal compliance processes in a cost effective manner. It is emerging to be a viable solution that ensures every activity in the compliance process in order to manage efficiently. The technology plays an integral role in validating and screening entities for compliance, risks and frauds check. It also enables instant yet accurate application and verification of compliance documents via the assistance of an NLP-based entity.
Automation Helps ToSecure The Individual Activities, Enables Improved Reporting, And Ensures That There Is Transparency In The Entire Compliance Process
Automation helps to secure the individual activities, enables improved reporting, and ensures that there is transparency in the entire compliance process. The processes to maintain compliance are majorly manual, and automating the same would streamline the entire activity. When the internal compliance is managed well by automation, the external regulatory and regtech processes are smoothened. This is possible since validated data is available and can be easily compiled into a report to be shared with the RBI later.
Innovative Solutions Paving the Way for the Adoption of Blockchain Technology
The tech-savvy tools also offer blockchain-based networking solutions for making easy the external processes of the firms through these solutions. By enabling blockchain, every activity of the trade finance process can be easily tracked and managed. Right from the source of the product, to the geographical location of the product as well as the shipment details, delivery notifications, and the entire product trajectory is handled & regulated smoothly by blockchain technology. It handles the entire authenticated extensive trail enlisting the entire path of the product, right from its production to delivery phases. It even helps to detect frauds from the trail with the help of data captured across phases.
Summing-up!
Ever since the pandemic outbreak, the need for accelerated pace of transformation of the compliance function rose significantly. Tech adoption has happened across banks and technologies, specifically new-age solution of automation, have enabled smooth internal operations of compliance. The innovative tech solutions have also helped banks seamlessly in order to adapt the digital disruptions such as blockchain, that ensures streamlining and authentication of the entire product trail. Technology has facilitated smoothening of both internal and external processes and will soon become an indispensable part of banks in the times to come.