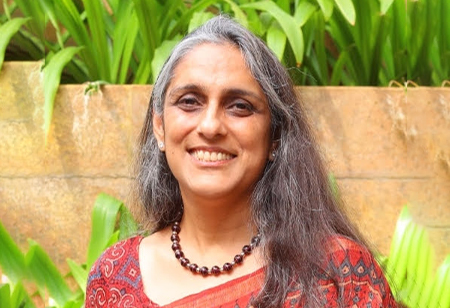 Kirti Seth, CEO, IT ITeS SSC NASSCOM, 0
Over the past 30 years, Kirti Seth has accumulated a wealth of experience in management, entrepreneurship, and enacting change. She serves as the CEO of the IT-ITES Sector Skills Council of Nasscom. She oversaw the celebrated FutureSkills Prime initiative before joining NASSCOM, a collaboration between the Government of India and NASSCOM to advance digital skills. Her experience in leadership includes roles as a board member, consultant, and the founder-entrepreneur of a company with 500 workers. Kriti received her degree in PGDBFM from IIM, Calcutta in 1989.
For the longest time, enthusiastic learners, keen to set themselves apart have added certifications to their degrees that they believe are useful to get good jobs in great companies, since those certifications are in demand. This means spending extra time outside their course of study because it is not 'part of the curriculum'. Some autonomous colleges took the leap and decided to include these courses as part of the regular study program but these were few and far between.
It's ironic because these skills are hot in demand but are not officially recognized. But along came NEP 2020 and with its stipulation that colleges can use MOOCs or other skill-based programs as part of their curriculum up to 40 percent, opened a world of possibilities. It's easy to understand why this idea was mooted. When curriculum takes a year or two to develop and technology changes are coming thick and fast, it is important for colleges to have a way to stay current to ensure that their students are prepared for the world of work that lies ahead of them.
But to make sure that students are not bombarded with courses of questionable quality, a guardrail has been established. For programs to be 'credit equivalent', they need to be aligned to the National Skills Qualification Framework (NSQF) and accredited by the regulatory bodies. This accreditation ensures that the programs are indeed what they say they are, have clearly defined entry criteria and lead to appropriate learning outcomes. This is the Great India Education Transformation that the NEP is bringing about.
With a smart phone in every pocket and access to computers and bandwidth becoming table stakes in engineering colleges, the idea was to supplement college curricula with world class content. Changes in curriculum take time but leveraging existing course content is very fast. There has been a realization that 'curating' courses could be a more efficient way of jump-starting curriculum changes instead of depending on 'creation'. What is required is to align the courses being chosen to the National Skills Qualification Framework, assign credit equivalence to them and then allow colleges to include them as a way for students to earn credits towards their degree. This is huge. It means that you no longer have to study 'outside' college for courses that are industry relevant.
Seamlessness between Education and Skilling
Traditionally, skilling and education have always lived in two separate worlds. One of the outcomes of this has been the poor employability ratio of students graduating after higher education. The NEP seeks to improve this ratio by allowing the inclusion of skills in the education system so that learners can actually apply what they have learnt. The National Credit Framework (more on that in another thread) creates the mechanism that allows skilling and education credits to be combined towards academic credential attainment.
All skilling programs under the Skill India Mission, approved by the National Council for Vocational Education and Training (NCVET) are eligible for credit equivalence – however, which skills will be chosen are of
course, the prerogative of the educational institution. With technology becoming a horizontal, the spotlight is clearly on including technology skills in all STEM colleges and soon in non-STEM colleges too. In our interaction with industry, we, at Nasscom, found that apart from broad-spectrum skills like programming, software engineering, IT infrastructure management among others, there are many skills and certifications valued by industry that are based on specific technology tools. For example, Red Hat is a certification that is valued for managing Linux operating system, AWS Cloud skills are required for those who work on AWS Cloud, Salesforce is a platform that is being widely used by many companies for multiple applications and so on. However, these do not fit the conventional definition of approved skills in the government's lexicon.
The NEP seeks to improve this ratio by allowing the inclusion of skills in the education system so that learners can actually apply what they have learnt. Organizations are assured of a candidate's competency basis the certifications on the resume and hire talent deployable from Day One.
Nasscom suggested to NCVET, the skills regulator, to take a fresh look at how courses from leading technology providers like Red Hat, AWS, Google, Salesforce and Oracle can become accredited to the National Skills Qualification Framework. The objective was to align these popular, globally recognized certifications to the Indian skills and education system. Make it easy for learners to take these courses and improve their employability prospects, and at the same time, not make them take on an extra burden in their academic schedule. So, these courses are now nationally recognized by NCVET. Once you clear the assessment and get certified, you get credits which count in your college degree; your time and effort meaningfully contribute back to education. You get Industry ready while also getting your college degree- streamlining the whole educational system.
This is a game changer that the ecosystem of education policy bodies, skill developers, global technology providers, talent aggregators, and industry bodies like IT ITeS SSC NASSCOM have been orchestrating in the national skilling ecosystem. The journey started with firstly developing the NSQF - a common language across academia, industry and government when discussing job roles and secondly creating nationally recognized OEM Certifications for aligned relevant courses so that:
a. Candidates cut through the information asymmetry and pick appropriate courses/certifications.
b. Organizations are assured of a candidate's competency basis the certifications on the resume and hire talent deployable from Day One.
NASSCOM BCG's latest report "Sandboxing into the Future: Decoding Technology's Biggest Bets" identifies talent as a critical success factor for driving higher adoption of the emerging technologies. This initiative will ensure that talent gets relevant training, the education and skilling ecosystem becomes synchronized, highly productive, and efficient with all stakeholders talking the same language.
With the advent of GenAI and ChatGPT, the focus is going to shift even more on tools to get work done rather than generic skills. We have seen how code was already being written by Low Code No Code platforms and now we are seeing ChatGPT writing code from scratch and GPT-4 building complete applications. The change in our skilling ecosystem has not come a moment too soon. This development will allow the introduction of specific technology tools into the skilling ecosystem and for learners to be well prepared in using them, before they step into a world of work that is transforming faster than we can think.