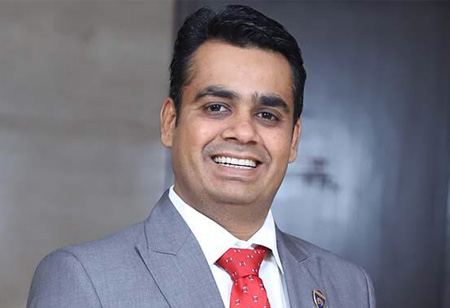 Vineet Shetty, Co-Founder, Plop Stories, 0
A hardcore techie with a degree in Software Engineering and a serial entrepreneur, Vineet has earlier co-founded two more startups.
Up until a decade ago, it was a common trend among teenagers to carry a paperback and exchange books between each other. However, with the proliferation of smartphones, books soon lost their charm and the habit of reading books became a thing of the past. However, it doesn't mean today's generation does not like to read. Millennials and Gen Z consume an overwhelming amount of content daily, but their sources are different. They use their smartphones to go through a blog or catch up with global news. While a few prefer listening to audiobooks or surf through digital books, their percentage is negligible. Now, the question arises, how can we make the younger audience enjoy reading books? This is where interactive platforms come into the picture.
Through an interactive platform, millennials and Gen Z can read their favourite books in an immersive, bite-sized format. However, it is the real, life-like experience created by multiple multimedia elements like video, audio, and role-playing mobile-based simulations that is reviving the art of storytelling.
The Emergence of Interactive Entertainment Platforms
Millennials and Gen Zs are known for their lack of concentration and patience, among other traits. This is why it doesn't come as a surprise that they do not prefer reading books the traditional way. With YouTube and so many OTT platforms available, they just find it easier to watch a video review of the book, which doesn't match the original experience of reading a book. Realizing this, a few startups are leveraging a combination of text, video, audio, conversations, simulations and role-playing to introduce the concept of immersive content and offer a highly engaging reading experience.
Marrying Words with various Multimedia Elements
Interactive platforms are expert at marrying words with various multimedia elements. For example, if someone is reading a horror story, he/she can also listen to appropriate music playing in the background, like the crunching of dry leaves. Similarly, there are special effects available for a wide variety of genres.
Interactive platforms are expert at marrying words with various multimedia elements
Redefining the meaning of Interactive
There is an interactive platform that allows readers to make decisions within the story, much like the Bandersnatch episode of Netflix's dystopian Black Mirror series, where viewers have to choose different options to reach the end of the story. Interestingly, there are alternative endings depending on the option chosen by the user. Such an interesting format undoubtedly marks a new beginning for storytelling, offering readers a truly interactive experience.
The Lockdown Effect
Interactive platforms have successfully managed to hook the younger generation, whose attention span is low. However, the lockdown period has helped these platforms to acquire new customers from across the globe, adding to their businesses revenues. With millennials and Gen Z stuck inside their houses, they started spending more time reading on the interactive platforms. As a result, the companies registered significant growth in both their user base and revenues.
While interactive storytelling is a novel concept in the country, Indian startups are adding a fresh spin to this by adding a series of features. Instead of turning stories into videos, they are using technology to ensure readers don't read but live a story. One of the best features of these interactive platforms is that they can be accessed by anyone with a smartphone and a stable internet connection, thereby eliminating the requirement of expensive devices. At present, interactive entertainment platforms are steadily gaining traction among millennials and Gen Z, and it is projected that the short-form interactive content format will be the future. Books will never go out of trend, but the way they are read will continue to evolve as more interactive platforms will get launched.