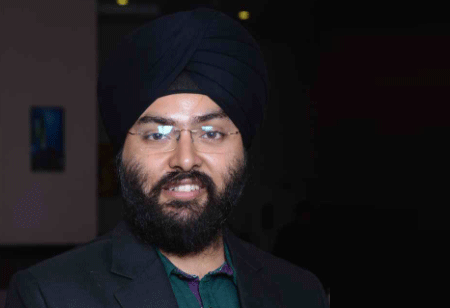 Paramdeep Singh, CEO, FieldAssist, 0
A graduate in Mechanical Engineering from Vellore Institute of Technology, Param has a knack for contributing to his industry and country, tackling realtime concerns and issues faced by the business.
People nowadays have become so technologically dependent that imagining a life without digital automation simply seems impossible. Everything from buying basic groceries to transactions, internet banking and keeping records indicates the consistent growth of technology and how conveniently it is being integrated into our routines.
With the upsurge of technology, the businesses too are witnessing a need to step their game up as they digitize their ventures and automate it to transform them into customer centric enterprises. Even though almost 90 percent of CPG sales are done through General Trade, it is still a manually intensive process, but with technology, it has been automated to improve sales team productivity and reduce cost. With realtime data related to sales activities, companies are now well equipped to make data-driven smart decisions.
According to sales force automation industry, this era will be called the'Fourth Industrial Revolution' as no industrial sector has been left untouched by the impact of technology, making it imperative for the organizations to rev up their spaces and modernize them.
Commencing a Culture of Tech-Savvy Businesses
Technology seems to have taken over the industry now, but there was a time when the concept was being sown and initiated. Rooting back to the early 2000s and witnessing the very origin of the tech-savvy culture, it was observed that the tech companies were leaving a mark in the sector of sales as they incorporated the internet in their workspaces. Businesses were becoming increasingly aware of the possible advancements that could be made with the help of technology.
Human interaction online has been upscaling over the years and the businesses have started generating leads and prospects online, leading to companies marketing their products and services through websites, blogs, and influencers proactively. The sales industry, too, has been evolving over the decades, leading us to the present time; where retailers sell products and services via e-commerce websites, a majority of players are available on mobile apps, and every step of the sales process, from distribution to payments, can be catalogued and stored. Enhancing the functionality of the sales industry, technology has been blooming and spreading its branches across the world prominently.
The Upsurge
The Indian Brand Equity Foundation reports that the Indian e-Commerce market was valued at $38.5 billion in 2017. By the end of 2027, it is expected to be valued at a whopping $200 billion a more than five-fold increase in just a decade. This upsurge serves as a sign directing one to the growth of the unstoppable spurt in online sales and the revolution of the sales industry as a whole. Fast moving consumer goods(FMCG) organizations are
utilizing innovation to beat long standing difficulties and expand on rising open doors in an advancing commercial centre. Zero stockouts at retailers and making new items accessible are primary for FMCG organizations. A proficient system to push a pipeline of regularly fleeting products is another plus. What's more, they likewise need to guarantee that items are crisp, there is sufficient market reach, and those working capital proportions are always improving.
With the upsurge of technology, the businesses too are witnessing a need to step their game up as they digitize their ventures and automate it to transform them into customer-centric enterprises
The Indian Brand Equity Foundation estimates that online retail accounted for 2.9 percent of all sales in India in 2018, a number that is expected to go up to five percent by the end of 2020. The growth is intricately linked to digital attention. Companies like to market and sell products in places where they have the public's attention. A decade back, the maximum eyeballs were garnered through the medium of TV, today they come from social media.
Digitization and mechanization are remodelling the conventional sales and distribution setup of the FMCG showcase in India. Technology has been at the centre of the FMCG industry since a couple of years now and has been evolving it as it incorporates sales automation. One cannot escape the digitized change in the FMCG market, considering the need for digitization and technology. Along with FMCG, the retail business is vigorously dependent on the keen insights, the investigation of client conduct, changes in showcase patterns and inclinations. Innovation consequently, is redirecting the fate of FMCG.
It has become a need for small and large scale businesses to flourish in harsh business situations. Innovation is enabling corporate to outperform their difficulties and develop as pioneers. Digitization and computerization are patching up the entire procedure from the very centre. For instance, the food organizations in India are relaying exceptional assistance in administering the sales and distribution chains. Directing client experience, coordination, stock administration and with the advent of AI and technology, innovation is close to stamping its expertise in assembling an area.
The Current Scenario
Automating businesses and integrating technology in their work culture and space is leading to employees' convenience, further escalating their efficiency and therefore indirectly contributing to the holistic growth of the organization. Technology is often misinterpreted to snatch jobs whereas, the purpose of it is to mingle with the employees and work collaboratively with them to increase employment opportunities and higher the overall proficiency. Human errors can be avoided by technology integration in organizations. Modernizing the businesses to innovate and create better opportunities and work culture, technology is serving as the key to success.
The evolution of the sales industry is invincible with technology and digitization supporting the organization's spine. Integrating technology in the system is revolutionizing the sales sector and making thrive with an organized database and complete automation. Modernizing the businesses, technology integration has been the face of transformation for the sales industry.