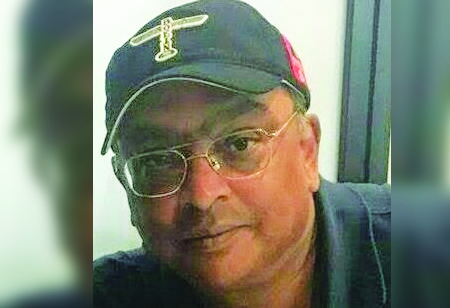 Shantanu Saha, VP, Reliance Retail , 0
(The title has been borrowed from Colombian Nobel prize winning author, Gabriel García Márquez's. Spanish Novel, Love in the Time of Cholera)
Holding over three decades of experience in the consumer industry, Shantanu has held leadership positions across Retail, Business and Brand Consulting, FMCG sales, Marketing & Customer Experience.
There has been a humongous amount written about, blogged, YouTubed, LinkedIn'ed'.and whatever other media was available, in the past few lonely months, by both the knowledgeable and the not so, by leaders, followers and get-out-of-the way-ers, about leadership and leadership styles in the time of COVID. About how leaders should lead, manage teams and members and which one is the most effective style and others to the point where one began wondering about this guy- The LEADER.
Those who tried out the various recipes on leadership served up, have either grown beards, stopped bathing, put on weight and I know few, who have stopped brushing their teeth too. They are either separated now (from both spouse and spice) or have committed unwitting team slaughter. The followers have done both. The get-out-of-the way-ers, have thankfully continued peacefully doing their work and are living as normal a life as possible and have contributed to business continuity, as that's the only way they can earn their salaries to keep the home fires burning.
What Went Wrong?
What went wrong was leaders falling prey to the term NEW NORMAL. The fact that with this new normal thingy about, they would now be unable to have the F2F (Face to Face) and B2B (Belly To Belly) intercourse with their teams, other leaders and obviously their bosses. They went into cold turkey with Social/Physical Distancing. The inability to hold forth in meetings, calling people over to your cabin/cubicle, the corridor and rest room decision making, the lunch room business planning was over.
The New Abnormal.
So How did Leaders Compensate, or Rather Over-Compensate?
Zoom (and other such) replaced rooms. Four meetings with 200 slides and 200 participants every Monday, Wednesday and Friday replaced the earlier once a week Monday boardroom BRM's (Business review meetings) with 50 slides and 15 participants. Daily one hour "catch up management meetings" replaced the occasional pantry/restroom and lunch room meetings. A constant stream of imbecilic emails or WhatsApp messages in multiple groups created, on the weather report and other such important challenges facing the business, replaced the in-frequent call to cubicle and lastly the once a month combined birthday celebrations and monthly huddles for team building was replaced by online HR efforts like talent hunt (family included), painting competition (family included), selfie contest (family included) and off site on-line picnic (family included). What fun!
All the above smacks of the lack of the four most important traits one looks for in leaders (I call it the TEST
of Leadership) - Trust, Empathy, Self-Worth (lack of insecurity) and Transparency.
Let's look at the current context. We are all working from home except for the care givers of the nation (The Medical fraternity, The Municipal fraternity and more) and the care takers (The Armed forces, The Police, The Fire Fighters and others). Professional and Personal lives have intertwined. I sweep, swab, wash, cook and work, as does my wife. We both have leadership positions in our respective organizations with teams to lead who in turn have their own teams to lead and have to do the same, if not more than us. Lives and living has changed and this will continue to be so for a very long time to come. There are lessons learned.
Many of us have been separated, living in different cities for months, because of the circumstances and have had to cope alone. We have become more frugal, realized that there are so many things that are not essential in our lives. We have learned how to spend more time with each other at the same time give each other space, communicate more, not get in each other' way, respect each other's ability to handle and manage things, understand how our kids are wired from close up, how our parents cope and others.
Those who tried out the various recipes on leadership served up, have either grown beards, stopped bathing, put on weight and I know few, who have stopped brushing their teeth too
The context has tested our TEST. All we need to do is follow through with this in our workspace.
Trust:
Trust our teams to do the job they have to do. You have trained them, given them the tools and you have hopefully not recruited imbeciles. Do not micro manage them. You don't need to instruct them ten times a day through calls, WhatsApp or emails. Your team will repay your trust with good work and be productive.
Empathy:
Empathy is your pain in my heart. Understand the context in which we all live. Plan for meetings respecting their time and privacy. Plan your day in sync with your team, not the other way around. Keep meetings short. Any meeting lasting more than an hour is wasteful. Keep presentations to a minimum. All details to be kept in annexures that can be read later. Cut to the chase. Give them time to plan and execute what they have to. Fix your meeting timings, but be flexible to adjust or even let members drop off if required.
Self-Worth:
Come to terms with your limitations. You cannot know or do everything. Accept that. Use your team to fill in those gaps for you and give them the leadership role in those areas. Respect their expertise and learn. Don't fall in love with your own voice and ideas. You will get better results. Don't get into the weeds with your team in areas that you are not knowledgeable about. They will respect you for this and will deliver in their areas of domain expertise.
Transparency:
Most often we have the video off in our meetings (hopefully not the audio too!). We cannot (due to bandwidth challenges) and possibly very often, do not want to see each other as we are working from home and we would like to preserve our privacy. Given this, it is imperative that all communication from you to your team be more transparent and nothing be left to interpretation, conjecture or assumption. Ask questions, seek answers and feedback.
Keep your leadership simple, straightforward and subtle.