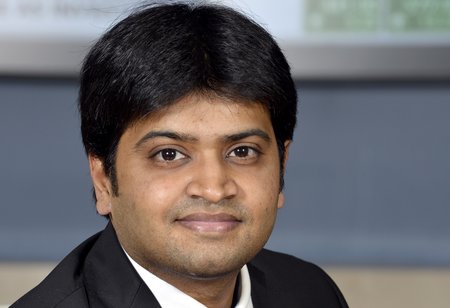 Srikanth Chakkilam, Chief Executive Officer, Cigniti Technologies, 0
Beyond a successful CEO, Srikanth is an effective mentor & thought leader who is responsible for driving Cigniti's global growth strategy
In today's world of internet and globalization, the customer has an abundance of options to choose from. With this freedom of choice, the customers have been bestowed with the power to decide your brand's fate. If you do not give them enough reason to stay, they will move on to your competitors, without thinking twice.
We are living in a time where customers take ownership and control of the market, where the end-users drive and influence the market trends. In this era of hyper-personalization, it is not enough just to deliver value. You need to think, invent, amend, and upgrade the ways in which you deliver it. The 'how' of value creation and value delivery matters even more than the 'what'. The definition of value is no longer limited to the benefits offered by the purchased product/service. It extends up to what the buyers experience after using that product.
The shift from great pricing to a great experience is defining the experience economy in which we are living today. Customers value those brands that are able to provide them memorable experiences – priceless experiences worth sharing! In fact, they do not deem a good experience as a luxury. Rather, they expect it so much so that they take it for granted. Brands that fail in offering an extraordinary experience to the users, will ultimately fail to leave a mark in the minds of customers.
As technology dominates how we offer our products and services, it is also becoming a major determinant of how we can deliver value to the customers. On one hand, technological advancements are one of the major reasons for severe market competition, reduced barriers to market entry, and narrowing margins. On the other hand, technology is offering brands the means to interact with their prospects and customers through all the touch-points and form a sincere connection with them.
A three-factor quality approach is necessary for brands to truly create value for the customers – product/service quality, price-quality, and experience quality. All of these factors together contribute toward value derivation for a customer.
Omnichannel is the way to go
Without having enough data at hand, value creation would be a shot in the dark. By establishing an omnichannel presence, brands can obtain two main advantages:
• Brands can interact with their customers at every touch-point. Through repeated interaction, there is a high chance that the customers will remember the brand, even if they have not made any purchase yet.
• The omnichannel presence and customer interaction
help brands to understand customers better. These touch-points are like data sources that can give insights on customers' past behaviour and future expectations.
Listen, your customers are telling you something
With proliferating smart devices and expanding connectivity, the distance between a brand and a customer has shortened drastically, making both of them highly approachable to each other. For building a personal and memorable experience, it is important to listen to what your customers are asking for, how they are liking your services so far, if they have had any negative experiences, what they would like you to improve, and so on.
If A Brand Takes A Holistic, Experience-Driven Approach, They Can Earn A Customer Who Is Not Only Loyal, But Also Is An Advocate Of Their Services
Customer satisfaction is a journey of continuous improvement. In order to keep developing and offering useful experiences, it is imperative that you keep your eyes and ears open to the feedback of your customers. By listening (or reading) your customers' feedback and reviews, you can understand where you are falling short and accordingly level up. Continuous feedback collection and analysis are key to building a customer-centric brand ecosystem.
The customers today have several channels for voicing their opinion and they know that even if you are not listening, someone else is. Word of mouth is still the most effective form of publicity. More than 50 percent of customers would not repeat purchase from a brand with which they have had a negative experience. These dissatisfied customers also influence their peers, friends, neighbours, colleagues, and now with the internet – the world!
If a brand takes a holistic, experience-driven approach, they can earn a customer who is not only loyal but also is an advocate of their services. This will significantly reduce the cost of customer acquisition. In order to become a truly customer-first & digitally-transformed enterprise, it is essential to mine the data obtained through customers' feedback and reviews. Brands could leverage intelligent opinion mining and sentiment analysis platforms to do social listening and draw insights from customers' feedback across channels. These insights allow brands to understand where exactly they are lacking in their customer satisfaction journey - whether it is the poor quality of performance, functionality, usability, or something else, thereby proving to be immensely crucial in deciding corrective courses of action. While assuring high quality at expeditious speed, AI-driven sentiment analysis can empower brands to deliver exceptional value and a priceless experience to their customers.
Customer satisfaction, great experiences, and superior value – these are the definitive factors of a brand's success in the present market dynamics. Thus, it is critical that start-ups instil quality in everything they offer so that they are able to derive the highest levels of fulfilment among their customers.