Tech-Powered Healthcare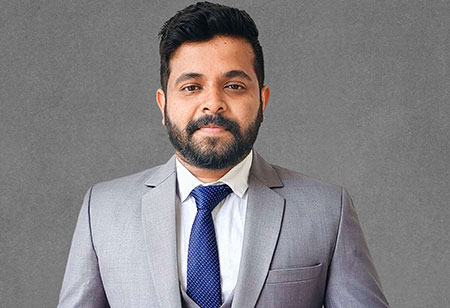 Sujith Vasudevan, Managing Editor, 0
The healthcare industry in India is at an exciting juncture. With the exponential growth of healthcare technologies, clinical investigations and treatment have been advancing with significant momentum over the past few years. Today, the medical devices industry in India is home to large multinationals and small and medium enterprises (SMEs) growing at an unprecedented scale. The export of the medical devices sector has been growing at a CAGR of 9.37 percent over the last five years. The export of medical devices in India is expected to reach approximately $10 billion by 2025, largely thanks to the diagnostics industry.
While the vast nature of the market calls for unique, India centric business models, the healthcare industry becoming more evidence based and clinical investigations-centric has ensured that the diagnostics organizations have no room for anything less than world class quality. This has inevitably polished out high octane competitiveness among large diagnostic chains and startups. In the process, there has been a phenomenal rise in the use of technology, which has become an integral part of the sector's efforts to improve customer experience and support clinical decisions.

A case in point is the Direct-to-(Patients)Home healthcare model taking diagnostics and therapies to the patient's home is something the pharmaceutical industry has talked about for quite some time. Suddenly, during the COVID-19 lockdowns, it was the only choice left, as the hospitals were focused on COVID. This forced the industry to adopt the alternative strategy of taking the therapies to patients'homes and telemedicine technologies became an elixir, aiding the growth of the medical equipment industry. We have handpicked a few stories from the medical equipment industry. Do let us know your thoughts.