For A Better Tomorrow!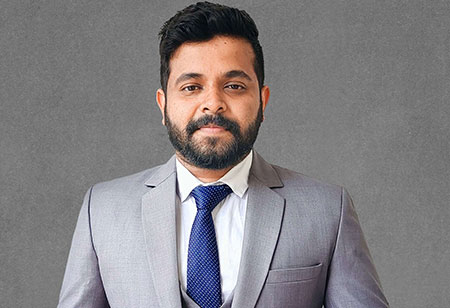 Sujith Vasudevan, Managing Editor, 0
The outbreak of the COVID-19 pandemic has taken its toll on almost all industries across the globe. But nothing comes close to the catastrophe it caused in the healthcare sector. According to WHO's estimation, between 80,000 and 180,000 health and care workers could have died from COVID-19 in the period between January 2020 to May 2021, converging to a medium scenario of 115,500 deaths. It's a crater that we can never fill.
But even when their friends, colleagues and even family members were succumbing to the virus, medical professionals took no foot back. Their sacrifice will be written in golden words. In the aftermath of the yester two years' cataclysmic, now, the healthcare industry has a greater affinity towards predicting and preventing epidemics & pandemics in the future, and thereby not placing themselves of patients in such helpless predicaments.

The solution however lies in the way the healthcare industry handled the pandemic. Predictive analytics tools have been helping healthcare organizations stay ahead of poor outcomes, resource shortages, and other impacts of COVID-19. The pandemic in fact hit the world at a time when big data analytics was paving its way to mainstream healthcare paradigms, and the technology soon became a silver lining. Today, big data analytics has proven that it makes health services more sustainable and efficient for gearing health services towards early intervention, prevention, and optimal management. This issue is about a bunch of leaders from the healthcare industry, who don't wear a cape by the way.
Do let us know your thoughts.