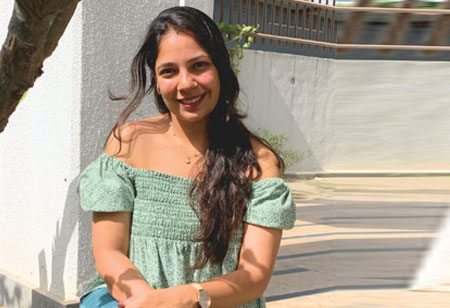 Prachi Chugh, Founder, The Gossip Socials, 0
To drive growth and contentment in this digital era, businesses need to upgrade their procedures and think to generate development and satisfaction. Keeping commitments to customers' needs in the digital age is more than just business acumen and seed capital.
Keeping up with the latest digital marketing trends in the industry, Prachi Chugh started The Gossip Socials, a brand building and digital marketing studio for small and medium sized business owners, passionate entrepreneurs, and celebrities. Their priority is to help clients and their business to reach its goal with their online presence through The Gossip Socials' concept and strategy-based approach. Prachi is devoted to using the highest conception and precision when establishing logos, branding, and brand awareness. She looks forward to enhancing the value of each project she completes for her clients by treating them as their brands. One's vivid concepts can become a reality with the help of Prachi Chugh's The Gossip Socials, a creative brand-building and marketing firm.
Engaging in an exclusive interaction with CEO Insights magazine, Prachi spoke about The Gossip Social's journey so far and the position of the firm in the digital marketing industry.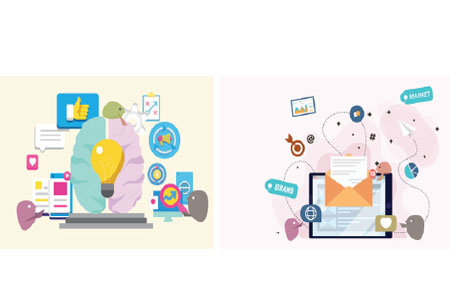 What inspired you to establish The Gossip Socials, and what drives you today?
I started working when I was just 17 years old (now 26), as I've always wanted to work. I don't like to lounge around doing nothing. I had the opportunity to work with many businesses from various industries when I was employed. Digital marketing, social media management, creative designing, and other related fields were among the main things that drew my attention. And when I was working with a digital marketing agency, I became aware of a significant gap between meeting the client's needs and what the clients' businesses need.
I wanted to shift the focus from taking this as a personal service to just a business service. Since the service sector is built on the client and the client brand, the situation needs to be changed. I decided to create my own business because I wanted to take that very seriously. And I began by working as a freelancer. I got a lot of love for the plans I was providing as a freelancer, so one day I decided it was probably time for me to establish my own business. As a result, I founded The Gossip Socials. I mould it in a specific way so that I can assist my clients or the people I interact with in their marketing needs.
As you started working at a very early age, what were the biggest obstacles you faced along the way?
Honestly, I don't really view any of these as challenges. Whether it was from my team members or the customer I worked with, I have learned something new at every stage. Since I come from a conservative family, many might find it surprising that I work, but my parents have been quite encouraging of me in this. My husband has been quite encouraging in this. In actuality I launched The Gossip Socials following my marriage. However, when I first started my business one of the biggest obstacles was convincing people that there is still some lack of understanding regarding the significance of Building a Brand. But as people grow wiser, they are changing the potential strategies for establishing their brands. As a result, I view it more positively and less as a challenge.
We assist them in comprehending their current brand positioning and how to develop a roadmap and assign targets for the upcoming years
How would you defend The Gossip Social as an organization and its current position in the market?
We are a small team of dedicated individuals who work hard and love what they do. Every day, we expand. We continue to learn every day. Additionally, we are a part of a sector that is always evolving. It's not something you've learned in a course that will always apply. So learning is the key. Growing is the key to success. That's why more than ten clients currently use The Gossip Socials to build their brands. With over 20 clients for social media marketing and over 15 for website design and development, we believe in providing a personalized approach to each of our clients by working together at each step.
What are your flagship offerings? And what are the value additions that customers can expect from your services and solutions?
We are a onestop solution for all the clients that come to us.We have clients from different categories, that is, startups, midsized companies, or bigsize companies. We have different services, with our approach being the same for all of them. First, we assist them in comprehending their current brand positioning and how to develop a roadmap and assign targets for the upcoming years. We aid clients in establishing the tone, atmosphere, colours, logos, design, packaging, and other elements.
This is part of brand building. The creation of the website is the next phase. We develop the concept, create the content, take care of the imagery, and organize the photo shoots for them. And we ensure that the website is operational, whether it be trending, in line with market demands, and more. The third scenario is social media marketing. Therefore, we assist them with their influencer marketing, social media initiatives, and collaboration with individuals that follow religious trends. Whether it's video material, authentic content, blogs, or articles, we make sure to take care of everything for them.
In addition, we offer workshops for people who manage home-based businesses but need funding. To feel more connected to their work and independently maintain their own social media accounts and digital marketing operations, we educate them on the basic tactics they can employ. With our brand building and digital marketing services driven by creativity and passion, we want to assist in turning ideas into brands.
Prachi Chugh, Founder, The Gossip Socials
Prachi has completed her Masters'in Mass Communication and Journalism. She has always been drawn to the intersection of art and strategy and works to spread creativity wherever possible.