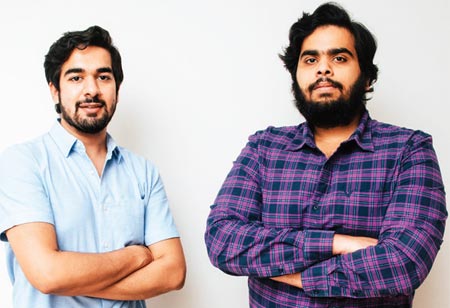 Sehaj Singh Kukreja & Tushar Anand, Co-founders, Cheferd Foods., 0
Sehaj brings his plethora of experience of food and beverages for solving the complex industry problems. He is a born leader and imbibed with managerial and marketing skill..
Tushar being the co-founder at Cheferd Foods, directs the entire managerial work process.
In the land of diverse cuisines like India, food is an emotion; and the reinforced concept of Cloud kitchen is trying to shield this notion. The pandemic situation and the resultant national lockdown has challenged even the most promising businesses across all sectors including eateries or restaurants. While the movement was halted in the wake of COVID-19, consumers started inclining their preferences towards Cloud kitchens in order to satisfy cravings with ensured safety.
Prior to the influx of food-tech giants, the food industry had largely been dominated by restaurant-based models. This concept believed in providing experiential dining with glamorous ambience and fresh servings direct from the kitchen. While the current condition has provided ample thought to re-evaluate the entire concept and modify it on basis of consumer's dynamic demands. It is a well-established fact that the concept of Cloud kitchen is reinforced in India. With the potential of addressing modern world problems with tech-based solutions, the startup ecosystem can uphold the business tight. With cloud Kitchen concept, foodpreneurs can foresee following trends in current times:
Minimal footfall:
Prior to pandemic, the trend of uniting at a charismatic venue and spending hours was well amplified in the country. From Friday after office, friend's birthday, lady's night to regular hangouts, people have made trends a huge part of their life. While today, ever after the Unlock 2.0, people avert the idea of dining outdoors and prefer to order at home as safety is their prior concern.
Conviction on Sanitisation:
While restaurants are assuring customers with safety measures and regular sanitation, it still leaves customers with thoughts of who came before them. This is another major reason behind people opting for ordering at home especially from cloud
kitchens. As the concept of cloud kitchen doesn't solicit the presence of individuals apart from their employees, it assures more safety. Additionally, these players are making live cooking a mandatory move to ensure quality of the food.
Contactless Delivery and Fresh:
Another initiative which is picking up popularity and is widely accepted by customers is contactless delivery. The entire system of contact less delivery is well automated, and technology driven that the delivery executive reaches to the exact venue without connecting with the customers multiple times. Players with house delivery fleet service, especially which are enabled with location trained delivery executives can implement the scouting of the destination better. Due to the abundant knowledge they can reach the destination without using maps for tracking. This helps in delivering the food hot and fresh within time.
With the potential of addressing the modern world problems with tech-based solutions, startup ecosystem can uphold the business tight
Temperature Check:
As a primary precautionary measure, players are checking temperatures of their employees and delivery executives on a real time basis. To assure customers more appropriately, they have started mentioning the delivery app. In addition to this, some of the players are offering e-bills to avoid exchange of surplus documentation.
New Trend of Co-cooking Concept Helping Business Owners to Sustain the Pre-COVID Prices:
Cloud kitchens are adopting a new trend of Co-cooking business model. This not only provides better cost structures but also removes the hassle of procuring the equipment and its maintenance. The new model involves limited investment in finances and spares more time for business strategies and expansion. The concept of co-cooking helps owners to sustain their pre-COVID prices which helps in upholding the customers without burning their pockets. Especially with pandemic in our lives, several players have hiked prices to cover the cost for infrastructure (of their outlet).
People have realised the potential in the cloud kitchen segment. Customers along with investors understand the minimal consumption of infrastructure and capital. This makes the business inclined to be more profitable than regular table chair setup. In the coming days, Cloud Kitchen will be building a strong foundation for the food industry luring investors and becoming a hot startup sector.