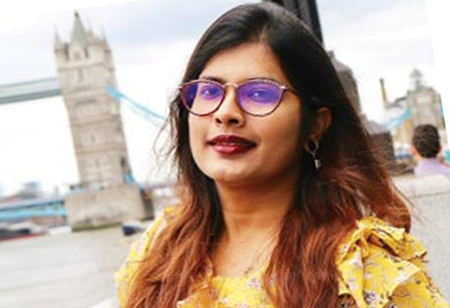 Suravi Patnaik, Founder & CEO, Sponsa, 0
Suravi Patnaik wants to live in a world driven by humanised technology where people are at the centre of marketing and communications. She is a researcher-cum-entrepreneur and her newest brainchild is Sponsa - a social commerce platform that is helping small businesses connect with consumers networks and get their voices out.
The Ripple Effects
With the evolving epidemiological and fatality figures surrounding the growing COVID cases everyday, it is clear that saving lives and mobilising the economy is a flawed trade-off. Even though there are promising indications of a COVID-19 vaccine saving the world, we are still many months away from vaccinating the mass public. In the meantime, the world must stabilise, return to work and reposition their very way of life in the new environment.
Among the sweeping verdicts of "end of travel" and "demise of brick and mortar", it's no secret that businesses have had to bear most of the brunt from this instantaneous shutdown, having had to shift overnight right from the time when the lockdown and quarantine measure were realised. For retail businesses, those who were fully operational across their digital channels reaped the best rewards while for others, going digital was no longer an option. Similarly, other industries, like education and consultancy have identified the real power of technology by executing certain virtual operations like webinars in an equally effective manner. Even in healthcare, minor complaints are being diagnosed online rather than bringing multiple patients into one shared space. Needless to say, many entrepreneurs and startups are thinking which meetings are actually necessary and whether the physical offices, storefronts etc. are actually needed. Meanwhile, those in the tech sector that have agile practices continue to see considerable upturns.
Digital 2.0 - Humanising Commerce
Clearly, 2020 has given rise to a revolution in commerce - Digital Commerce 2.0 is adopting omni-channel strategies to take offerings to the world stage and humanising the online commerce experience. It's no longer about having e-commerce stores and selling on Amazon or Flipkart, but about mimicking the intermingling and offline consumer experiences in a digital ecosystem. For example, a customer looking for a keratin shampoo could start their search online, be guided on a 1-on-1 call and end up picking the best deal in an online store just like at an offline marketplace. This is not an option (or an auxiliary experiment) anymore.
In the evolving cut-throat world of digital commerce, consumers are betting on the benefits of reflection. The ones that are standing out include those who are going above and beyond with communications and overhauling human assistance. This could include simple elements like calling the consumer to discuss their requirements, or getting consumers to submit video testimonials about products. Some brands are already embracing content around "human-centric activities" such as baking videos or craft making experiences, thereby fostering greater personal engagement and dialogue with their customers. In a more real world context, Shoppable Ads in social media channels have seen significant growth for similar reasons - by marrying social engagement and retail together into one frictionless medium that is responsive to the consumer just like in a retail mall or supermarket.
Clearly, 2020 has given rise to a revolution in commerce - digital commerce 2.0 is adopting omnichannel strategies to take offerings to the world stage and humanising the online commerce experience
Growing Online - Personalise and Standout
As with any market condition, the real seeds of branding are sowed when a business is engaging with consumers in nuanced ways shaped by their personalised spending or consumption habits. Simply accelerating digital adoptions isn't enough, but the pulse of your customers rests on their own customised experiences rather than being followed by "target audience" data or where the wind is blowing. There is no doubt that existing social media channels offer powerful ways to target custom audiences, however businesses need to be more self-aware of how their audience is engaging with them such as - real-time interactions, feedback management, customised requirements and pivoting as required.
In this new post-pandemic world, consumer awareness has found a new grounding and importance, as the case may very well be. For example, local sourcing and manufacturing is resonating more strongly with customer purchases then offers and countdowns. Similarly, the recent demand for athleisure is boosted by consumers wanting to adapt to a more health-conscious lifestyle. In addition, personal stories and branding behind brand products have proven to stand out from the crowd in the sea of brands advertisements that are aligned to one message. As an example, Hindustan Unilever's recent ad depicting how a cup of their tea product can bring compassion in people during these trying times goes a long way in spreading meaningful brand messages out there.
As a bottom line, entrepreneurs and businesses must not lose perspective of their communications and stay on top of consumer trends to really stand out from the crowd in the increasingly competitive digital commerce landscape. While collecting data and getting insights is good, it's the brand activities, personalisation and human connection that really counts for growth in 2020.