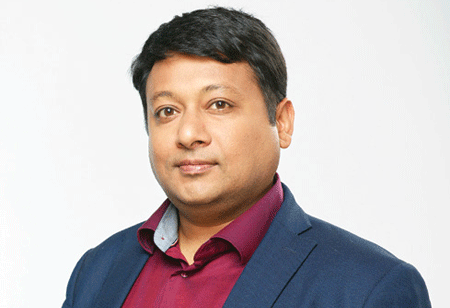 Vipul Sharma, Founder & CFO, CHQBOOK, 0
Passionate about customer experience and the interplay of technology & people in helping achieve customer delight, Vipul has built and led various teams across Retail Assets & Insurance.
India has its fair share of NonBanking Financial Companies(NBFCs), with its number estimated to be well above 11,000. The profitability of this sector had declined in the last few years, from a healthy 18.1 percent growth in Profit After Tax in FY14 to 12.2 percent and 4.5 percent, in the next two years, before settling to a further low of 1.9 percent in FY17. However, considering the fact that the economy was facing dire liquidity concerns, any growth could have been labeled as encouraging. In the last fiscal, it registered an impressive 29.2 percent growth,thus staying on track as far as profitability growth is concerned. Public sector banks, a major player in the Indian money market, haven't performed well in recent times. This time last year, they posted over Rs. 55,000 crore in losses in their Q4 performance. RBI raised the issue of the stressed assets owned by PSU banks, while in case of private banks, it questioned certain senior management appointments. Private banking was further rocked by the Chanda Kochhar saga, thus rounding off a poor year for the banking sector as a whole.
The woes faced by the banking sector may have encouraged many NBFCs to take a cavalier approach when it came to credit expansion. This compromised the credit risk, and this risk exposure worried the investors, who were further put off by the IL&FS defaults. NBFC stocks too have suffered in recent times, although it is widely expected that NBFCs will not be deeply affected by liquidity crunch in coming days, and that they will play an important role in spreading out credit to a wider range of consumers. Most NBFCs of course concentrate on specific credit areas like housing, business, and vehicle, and sectors like consumer financing and gold financing are not much affected by the slowdown anyway.
The ratio of loan advanced by NBFCs in India is increasing each year, and even after venturing into riskier sectors, their bad debts are lower than banks and profitability is much higher. As such, NBFCs are very much relevant for making finances available to every
segment of the credit market, including micro, small and medium enterprises (MSMEs). Among the NBFCs, loan companies and microfinance institutions have been particularly forthcoming in offering credit to MSMEs, which are key contributors to the nation's growth. NBFCs have eaten out a sizeable portion of this market, which was previously dominated almost entirely by public sector banks.
The emergence of NBFC in MSME financing has opened up new opportunities for businesses, whose growth is otherwise dwarfed due to non availability of finances as per their convenience
MSMEs in turn have leaned towards NBFCs for some very simple yet compelling reasons. To begin with, the lending norms of NBFCs are far less stringent than those of banks. Banks themselves operate under regulations that call for a time consuming process of documentation and collaterals. By applying for a loan from an NBFC, your application will be processed much faster. The turnaround time of NBFC against your loan application is much faster than public sector banks, and it is further improving. Your credit score is sufficient to get the loan, often without the need for collaterals. It is even easier when you have a pre approved loan sanctioned. Your business becomes eligible for a loan up to the approved limit, thus reducing the need for multiple loan applications.
NBFCs are flexible in their credit offerings as well; for example, the business loan products that charge EMI on the interest portion only, while you can pay-off the principal at the end of the term. With these benefits, it is not a surprise that NBFC loans to MSMEs had increased by over 23 percent over the one year ending June 2018.
To sumup, the emergence of NBFCs in MSME financing has openedup new opportunities for businesses, whose growth is otherwise dwarfed due to nonavailability of finances as per their convenience. If you are looking for a cash inflow in your own small business, chances are that you will weigh-up the various loan options offered by banks and NBFCs. But loan options can be numerous since the number of NBFCs in India alone run into thousands. This is where the wise counsel of Chqbook becomes very handy. Driven by AI based smart technology, this award winning financial service provider is able to give you personalized recommendations for your financial requirement from a wide array of data sources. This helps to make the best choice possible and the realtime availability of information ensures that your business doesn't lose-out on the optimum loan options.