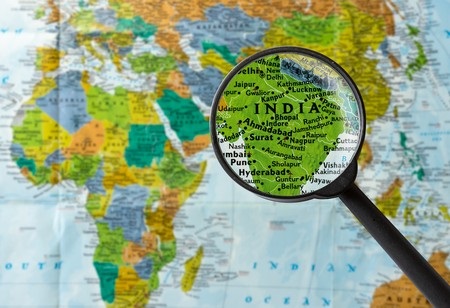 Anamika Sahu, Managing Editor, 0
It isn't simply that Vladimir Norov, Secretary-General of Shanghai Cooperation Organization called India 'the pharmacy of the world'! There are enough reasons to call it so. According to him, India is playing the role of the pharmacy of the world during the pandemic with its vast experience and deep knowledge in medicine, setting the tone for many regional and global initiatives. The second most populous country of the world is the third largest pharmaceutical industry globally by volume. The country enjoys a whooping share of 20 percent generic medicines exports globally, $19.3 billion worth or pharma exports, has 70 percent generic drugs revenue share, and 21 percent patented drugs revenue share. India is also the largest vaccine producer in the world. Bio-pharma is the largest sector contributing to 64 percent of the total revenue while the pharma industry generates around $11 billion of trade surplus every year for the country.
This is why even Bill Gates said to PTI that India's role in coronavirus vaccine production will be critical in combating the pandemic. His foundation, Bill and Melinda Gates Foundation has partnered with Serum Institute in India to ramp up the production and delivery of coronavirus vaccines. "India's willingness to play a big role in manufacturing and to allow some of those vaccines to go to other countries will be an absolutely critical part of that," said Bill Gates. He further added, "All of us want to get a vaccine out in India as fast as we can, once we know that it's very effective and very safe, and so the plans are coming into focus that sometime next year, it's very likely that roll-out will take place and take place in fairly big volume". "The world is looking at India for some of that capacity to be available to other developing countries. Exactly what that allocation formula looks like will have to be figured out".
In fact seven Indian pharma companies are working towards developing COVID-19 vaccine with two already in the human trail phase. Serum Institute has also
The world is looking at India for some of that capacity to be available to other developing countries
associated with several institutions worldwide as manufacturing partners for vaccine candidates that are being developed. On the other hand, Hyderabad-based Indian Immunologicals Ltd., and Griffith University since April, are working on a vaccines candidate for COVID-19.
Opportunities & Challenges with India
Till date, India has supplied medicines to 133 countries to fight against COVID-19. The Indian government's Pharma Vision 2020 is aimed at making India a global leader in end-to-end drug manufacturing hub, with 100 percent FDI allowed under the automatic route. The country has already received a cumulative FDI inflow worth $16.50 billion between April 2000 and March 2020. It even has plans to set up a nearly Rs.1 lakh crore ($1.3 billion) fund to provide boost to companies to manufacture pharma ingredients domestically. This surely will make India stand on stronger grounds but are there any challenges the country needs to eliminate or find a solution to?
Yes, indeed. As the scientists edge closer to creating a vaccine against coronavirus, the race to supply it globally remains a challenge for the nation as the supply chain is still broken. Even looking at the current state of COVID-19 widespread in the country, we have already surpassed the 50 lakh mark and are now the world' second most impacted nation after the US. Though our recovery rate is above 78.52 percent, we still need to ensure that the vaccine reaches every nook and corner of the country, even in the remotest of the villages. Hence it is important that the government start fixing the supply chain management gears to ensure shortest time possible for the vaccines to reach each to every citizen.
As Peter Piot, the director of the London School of Hygiene and Tropical Medicine, said during an online vaccine symposium organized by the Indian government that without India, there won't be enough vaccine to save the world. The world is truly looking at us and we need to take every step to emerge as the global leader and win the war against COVID-19.