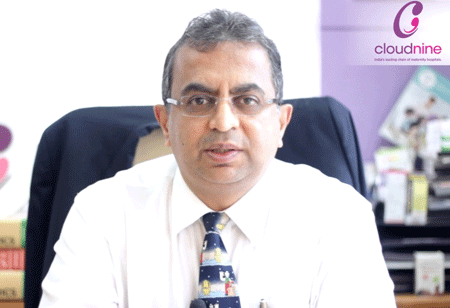 Dr. Kishore Kumar, Consultant Neonatologist, Cloudnine
The healthcare system in India is highly dis¬proportionate. There is a great disparity be¬tween private and public, rural and urban healthcare. Rural areas often suffer from inadequate healthcare facilities, shortage of physicians etc. Lack of hospitals means people in rural India have to travel miles to the nearest centre. However technology can be leveraged to provide consultations in rural areas. Consultations can be provided through video conferencing or videos, although for surgeries, people would have to travel to healthcare centers. Despite this, India is a popular destination for medical tourists, given the relatively low costs and high quality of its private hospitals.
The healthcare industry isn't without its challenges. They encounter various obstacles like shortage of adequate talent in the management and paramedic services. In most countries, more than 90 percent of the ambulance services are catered by paramedical services but the paramedics in India is not structured or the training sectors for them don't exist. Along with that the accreditation services are not standardized and we are still struggling with the medical education and entrance exams.
Public private partnerships have become a necessity to tackle the rising needs of the healthcare industry as private healthcare is going to get more expensive and unaffordable by the poor. The private healthcare sector should not be comparable to the govt. health sector as they have to pay a huge premium for their land. Private healthcare is not subsidized like the govt. sector. In order to make private healthcare affordable govt. needs to step in and contribute either in the form of public private partnerships or subsidies or tax rebate.
Trends Shaping Healthcare Industry
Another factor shaping the healthcare industry is the govt. initiatives. The new govt. has introduced 3 vaccines in the last 2 years which is going to go a long way in improving the infant mortality rate and reducing the childhood mortality rate. There is a push for manufacturing the indigenous vaccines in India and make them cheaper. Government has also introduced schemes like Navjata Shishu Suraksha Karyakram (NSSK) programme and primary insurance schemes for the poorer sector.
These things go a long way in helping a common man and rural masses to access the healthcare in a big way. We haven't focused on healthcare as we had other priorities but now healthcare definitely needs much more attention which has started on a right note with the government.
Public private partnerships have become a necessity to tackle the rising needs of the healthcare industry as private healthcare is going to get more expensive and unaffordable by the poor.
Corporate healthcare is shaping healthcare in a big way as government sector won't be able to provide to the whole population unless they spend massive amounts for the healthcare sector. The government has other priorities but if the government starts spending 40 percent of its budget on healthcare it would be able to cater to healthcare needs of the community. However we won't see that happening for the next 10-20 years.
The discrepancy in the quality of care in private and public healthcare needs to be addressed. As private healthcare boasts of providing care equivalent to western standards however, government healthcare has a lot to work on starting from recruitment retention and various other processes in which private healthcare sector invests a lot of efforts. We need a healthcare revolution.
The Last Word
For private sector to expand to rural India, the infrastructure needs to be taken care of. The infrastructure facility needs to be available in the form of roads and transport along with talent identification and retention. Satellite towns and cities need to develop e.g. There's only one city in the whole of Karnataka, so the population of Bangalore has increased from 2 million to 12 million. There is a huge migration from rural areas to urban areas and unless this is taken care of in a big way, the healthcare sector in the rural areas is not going to improve.
IoT can play a significant role in healthcare sector in delivery of the correct knowledge, apps, access of information and even consultation and payment for consultation. The private healthcare market is going to be expanded exponentially because the govt. doesn't have enough sources to provide care for the whole country. The private healthcare is ballooning for 2 reasons; one is affordability and second is awareness. Access to affordable healthcare is increasing, people don't want substandard healthcare. These things are contributing to healthcare in a big way in the private health sector and that is going to change the way we look at the healthcare sector. Nobody wants to stay in a one or 2 star hotels, if they know they can afford the standard of infrastructure of 5 star hotels.