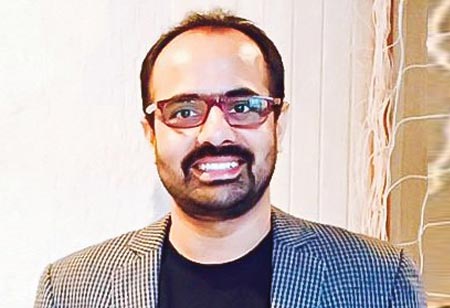 Krishna Mohan Jha, Founder, Nine Triangles, 0
He is a digital media professional who became an entrepreneur and launched the firm.
In the last one year we have witnessed the black swan event (or shall I say a series of events) of this century; something that a majority of population would not have witnessed in their lifespan. Be it worldwide travel restrictions, large scale lockdowns or the pandemic itself - it has been an overwhelming set of situations unfolding. However, the reason I have touched upon the subject of pandemic while discussing digital marketing trends, is that such events leave unprecedented impact long after they are gone, and this one is no different.
Coming to impact concerning marketing, it now is a matter of public knowledge that consumer behaviour has undergone a dramatic change - in particular, already high-speed growth in digital adoption has been rocket fuelled and consumers are spending more time on the Internet across demographics. Online shopping, time on social media & messaging apps, entertainment, games, online news, video conferencing etc. has seen significant rise. In short, the consumer behaviour is largely dominated by increased use of technology (or shall we say Internet enabled/allied technologies).
Of the 5 things that I am going to detail as the trends to mark 2021, 3 of them are something that I believe will be common & dominating trend for years to come and I abbreviate them as 3Vs of digital marketing - Video, Voice and Vernacular. Personalisation & Utility are the other two areas that would likely dominate digital marketing activities. Let us look at them in detail –
Videos: In India, consumption of videos has been exponentially growing - be it entertainment, education, DIY, edutainment, health, sports, politics - name a category and one can find millions of hours of contents being watched - from all kind publishers. YouTube by far is the 2nd largest search engine in the world - consumption & engagement around videos on social media remains highest.
Creating videos to explain services, product features, working culture, quality, testimonials amongst number of topics could help as more tangible form of marketing collaterals for a brand. All this translates that - whether it is the underlying 'content asset' or 'medium to be used' for advertisement - videos will dominate the trend for digital marketers for years to come.
Voice: Advent & popularity of voice command led
searches is no secret. If rise in adoption of Virtual Assistance Devices, Voice Searches, Audio books, Podcast etc. are somethings to go by, it tells us the potential voice-enabled 'marketing collaterals' & 'advertising medium' holds for us. To leverage the opportunity or this trend - here are a few things for brands to hop into - make key digital assets Voice Search ready, create Voice Search friendly content (get as much conversational content on the website, suitably leverage podcast and explore voice enabled advertising mediums.
Vernacular: Not only has the penetration of Internet has been more rapidly growing in the heartland of India, the vernacular usages of Internet has seen a sharp rise in last few years and the trend continues. Nowhere does this indicate that those who use vernacular medium of Internet are not English literate, it could be the case that when it comes to choosing between multiple languages, one has an affinity to their mother tongue. It is therefore. important for a brand to serve content and advertisement in a language of audience's choice making vernacular rendition must have in the marketing plan.
Youtube by far is the 2nd largest search engine in the world - consumption & engagement around videos on social media remains highest
Personalisation: There are enough research suggesting that people do not respond positively to a generalised communication and that they are less likely to engage with content/advertisement which is generalised as compared to personalised. Knowing consumer and their affinity/liking has always been an important quest for B2B & B2C businesses alike. Today technology makes it possible to communicate to them as per their preferences in real time. Hence, it is prudent to enable digital ad mediums to deliver personalised content to consumers across touch points.
Utility: Empathy perhaps is the most sought-after trait today. Being able to connect with the audience for their concerns even while we have an objective to engage them around product and services, can make a world of difference in nurturing likeliness, long-lasting affinity and deepened loyalty. And there could be no better ways of doing this than to address the utility needs of one's customer. With consumer themselves actively engaging around DIY Topic, How To, What Is etc. on the Internet - it presents not only an opportunity but also a never like before window to be part of consumer's life.
Regardless of digital trends detailed herein or otherwise, the crux is to keep consumer and their related insights central to one's marketing strategy, weave them around technology, medium and language of their choice - and you will not go wrong. Digital is going to be the primary approach to marketing nonetheless is my personal opinion - in either case if trends are somethings to go by, it is not going to be long before digital share in the overall advertising spend is going to overtake all other mediums combined.