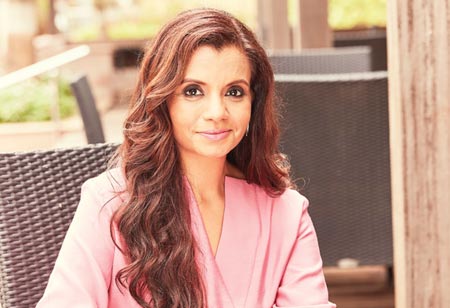 PritiRathi Gupta, Founder of LXME and MD, Anand Rathi Group, 0
She is best described as a financial feminist. Founder of LXME, India's 1st Financial Planning Platform for Women and MD and Promoter AnandRathi Group, she launched LXME with an aim to bridge the gap between women and finance. LXME powers women across life stages to invest in a customized, easy and hassle-free product and take charge of their money. Beyond a financial planning platform, LXME also drives financial awareness and offers a robust community for women-centered around money conversations.
One would typically think that a day in a Financial and Investment Planning company would look like a financial trading floor. Predictable routines that are monotonous and overflowing with numbers!! But no, that is not how it is.
The big differentiator is that we work for and with women. While Financial planning determines how clients can meet lifelong financial goals through management of resources, when doing it for women, it also takes into account their dreams, aspirations and where they are in the gender equality map. The vision is to maximize earnings, optimize spends, increase savings, establish goals and grow investments. With a canvas as large as that, and one that involves not just IQ but EQ in equal parts, each day is different, and unlike the other.
It starts off with a news bulletin to check if any market updates impact our women investors, in addition to policies and new product offerings. It is essential for us to be tuned into these updates to ensure we pass on the right advisory to our community. This is us ensuring we have the right info in place to educate our users and help them with our Mantra! The team gets on a morning scrum where we discuss how are the women across the LXME ecosystem are doing, if there are any specific learnings for us over the last day, how close we are to our business metrics, challenges, dependencies and typical business as usual work. This is a quick call but very critical in the current remote working times as it allows the entire team to have a visual on what each one is doing and where the company is headed as a whole. This is also the time of the day when we catch up on each other at a personal level too i.e. health, family, kids. Often these calls turn out to be complete laughter riots too!
Being a Community-driven company, our User Engagement team then moves onto the community platforms and social media handles to ensure all queries have been responded to! Yes, we attempt to ensure all Questions are answered within 120 minutes of being
raised. It is an important part of empowering women to make financial decisions.
Although other professional financial advisors usually focus on one area of a client's financial life, the broad-based approach to financial advice that we offer distinguishes us from the rest. We help our women to-
Maximize earnings:
With more money at your disposal, you have more freedom, more choice, and more opportunities build wealth without living frugally or going without.
Optimize spends:
We mainly try to create and adhere to a budget and basically match what you value to how much you are willing to spend on that which you value.
Increase savings:
Savings are the cornerstone to financial stability and as a finance and investment planning company, we constantly endeavour to tell clients that "it takes money to make money".
Being a community-driven company, our user engagement team then moves onto the community platforms and social media handles to ensure all queries have been responded to
Establish Goals:
The team gets into strategy mode at the end of each month and we plan the goals, targets, campaigns for upcoming quarters and get into execution mode.
Grow Investments:
We collaborate, create awareness and ensure we give the best to our investors and community.
Through the day we look for quick updates and checks on all intra & inter dependencies, stakeholders, collaboration and execution commences. This is also the time we initiate our marketing activities keeping in mind our target audiences. We also invest ourselves in pure non-administrative work i.e. we work very closely with our community and investors enabling them to decode money, investments, etc. and engaging expert conversations for them.
As the day comes to an end, the team does a quick round-up of things accomplished and way ahead. This sets the schedule for our upcoming days and we can prioritize our work as per business goals.
Fundamentally, our objective is to help more and more women experience financial well-being. As we strive towards a more equal and inclusive society, women can benefit enormously from engaging with their finances.
We are dedicated to helping our clients, employees, shareholders and communities achieve financial security, financial mobility, and financial freedom. The intent at the core of LXME is to educate a woman to become an investor and as a result, power her.