AI Powered Business Change - The Only Constant Intelligence: The Next Critical Step in Retail Sector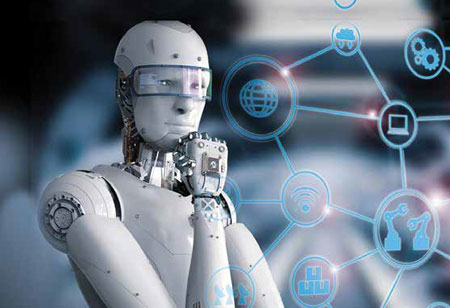 Rajesh Murthy, Vice President, Intellicus technologies, 0
Rajesh has been associated with Intelllicus for over 17 years now, and has played a key role in the company's success story so far.
While retail has always been a fast-moving and constantly changing industry, the disruptions caused by the COVID-19 pandemic have upended its every facet. In this dynamic environment, the `shop' is never closed, making it imperative for industry players to pivot to an omnichannel approach that combines physical stores, e-commerce, and virtual showrooms ­ all in a non-stop timeframe.
In this scenario, the retail industry must look to adopt Business Intelligence (BI) solutions that leverage emerging technologies such as Machine Learning (ML), Artificial Intelligence (AI), and Data Science to streamline their processes, be efficient and remain profitable. BI and analytics help retailers gain actionable insights from the vast sea of data available and devise strategies to attract and retain customers. With data at the heart of everything, leveraging BI to tap into the right information at the right time can help retailers make informed, data-driven decisions. Through BI, companies can create a single source of truth that integrates data coming from all systems and channels. This enables to identify any correlation between datasets that were previously siloed. By generating insights from this single source of truth, companies will be in a better position to create robust business plans. These solutions provide deeper insight into multiple areas, whether it is sales, marketing, supply chain, or inventory management.
Visual Analytics Simplifying Data Consumption
BI allows retailers to visualize their tremendous amount of data in a concise manner and correlate multiple factors. For example, companies can visualize and know the hidden trends and discrepancies of their sales process and make the right changes. Another practical example of how retail chains can utilize analytics can be this. A fast-moving stock at location A can be a low selling one at location B. With visual analytics, the company can compare the logistics aspect and other factors regarding moving the stock from location B versus supplying it directly from the manufacturing plant to location A and save cost and time.
Similarly, store managers can leverage visual analytics to optimize day-to-day operations, track sales, manage inventory, and recognize consumer and market trends. It can be easily said that visual analytics simplifies data consumption across the length and breadth of the organization and improve productivity on every aspect.
AI/ML Powered BI for Retail
From forecasting potential sales in the next year or the very next day to predicting customer behaviour, there is nothing off the list when it comes to AI/ML applications. It can provide competitive advantage and empower
leadership by proactively informing about the potential future events and outcomes. Retailers can increase sales, understand which product will sell better, forecast revenue, and be more efficient at the ground level every day.
In a landscape where inventory distortions can lead to huge losses, supply chain management and logistics are one of AI's biggest beneficiaries. AI can help analyze huge amount of historical data to generate accurate demand forecasts which can further be improved by adding data like weather, events, and others. With such accurate forecasts, retailers can easily plan purchases and stock movements to ensure optimized stock consumption, saving on costs across the value chain.
On the individual store level, footfall predictions can help in scheduling the right number of staff to maintain a healthy staff-to-customer ratio
Retailers can understand customer behaviour in-depth and make futuristic strategy to improve campaign conversions, customer segmentation and targeting, revenue. They can also predict the lifetime value of customers and identify the ones at risk. Companies are utilizing predictive analytics to not just forecast revenue but also to improve pricing by considering data like weather forecast, real-time sales, inventory levels, purchase history, product movement, and much more, to arrive at an optimal attainable price and increase sales.
On the individual store level, footfall predictions can help in scheduling the right number of staff to maintain a healthy staff-to-customer ratio.
Personalisation in BI
According to a study by Infosys, 86 percent of consumers and 96 percent of retailers feel personalization has some form of impact on purchasing decisions. From an enterprise standpoint, personalization can offer business executives the flexibility to view data as per their preference. However, from the customer perspective, personalization or market basket analysis can help retailers to better under-stand customers, their preferences, and purchase patterns.
For instance, in an apparel store, a well-executed BI strategy can help shop executives to personalize the shopping experience by showcasing the right combination of apparel to customers. In e-commerce, the same technology can tap in real-time what the user is purchasing, viewing, adding to his/her basket. By tapping into this data, the retail industry can provide a personalized online experience.
Furthermore, BI can provide the necessary link between top floor management with what is happening on the shop floor. From predicting days when more staff is needed to stocking inventories based on prevalent customer purchases, shop floor management can be taken to the next level with BI.
Moving forward, information collection needs to be as automated as possible, in which IoT would play a huge role. The adoption of these next-gen technologies is still at a nascent stage, but the future looks bright. IoT combined with the AI/ML will certainly be revolutionary for the retail sector.