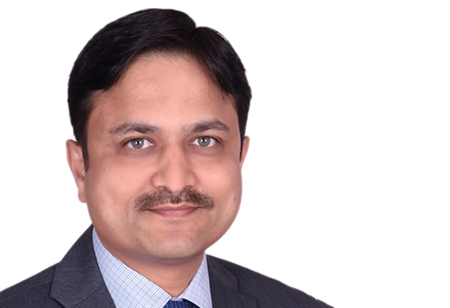 Ravindra Kelkar, Senior Director - Enterprise & Public Sector, Citrix India
The profusion in trends across cloud computing is greatly metamorphosing the IT ecosystem in India, thereby exemplifying the rapid enhancement of businesses as well as an optimistic future. Investing volumes in this space, both large corporates and SMEs in the past two years were able to greatly escalate their businesses, procure faster turnaround times, and reduce their operational costs. In fact, the end-user spending on public could IaaS and SaaS in India is projected to reach $1 billion each by the end of 2018, demarcating the evolution of cloud computing as a perfect alternative to traditional IT infrastructure. The hybrid and multi cloud strategies in networking have gained vast prominence due to huge cost benefits and unparalleled efficiencies, besides presenting companies the flexibility to adapt with the emerging trends of the market.
Get inspired by the following excerpts of an exclusive email interaction with Ravindra Kelkar, Senior Director - Enterprise & Public Sector, Citrix India, where he elucidates the acceptance of multi cloud and the role played by networking, particularly SD-WAN, in this scenario.
Kindly cast some light on the evolution of cloud and its role in accelerating business growth.
Having been a part of the digital revolution for the past decade, organizations around the world have been induced to look beyond the traditional methods of using technology. Today, businesses are looking to adopt more cloud based solutions to improve their overall efficiency while also saving the cost of solution deployment and maintenance. Multi-cloud and hybrid cloud solutions can offer this support within the existing infrastructure with minimal interruption.
Cloud today has grown from being just a datacenter; it has opened up a plethora of opportunities for operational efficiency. The capability of cloud to be used in conjunction with technologies like AI and data analytics to drive actionable insights has made it an indispensable tool for most companies. Further, as businesses opt for a steady IT infrastructure, cloud enabled SaaS apps will continue to lead in terms of adoption. This is further validated by Gartner's estimate that SaaS will see a revenue growth of 22.2 percent in 2018 and will continue to remain the biggest segment of the cloud market.
What enkindled you to migrate towards the hybrid and multi-cloud strategies in networking? Could you elucidate on the SD-WAN solutions for a multi-cloud strategy?
While organizations globally have been reaping the benefits of cloud, each business has its own set of strategic priorities. We have noticed that a number of organizations find themselves to be more aligned with either a hybrid or multi-cloud approach. Sensing this business preference, Citrix is dedicated in innovating and providing the right networking solutions in the form of NetScaler that will ensure the support of a strong network infrastructure for a cloud set-up.
In order to safeguard data, conversations have now moved beyond traditional networking to consider the mechanisms that can be set in place to ensure its security
Businesses find themselves to be more dependent on multiple clouds in particular due to the flexibility of managing data as well as workloads on either private or public cloud as per their requirement. The increasing acceptance of multi cloud solutions however, brings with it a string of challenges when the data stored on cloud is distributed across various locations. This calls for a strong network that can allow employees to flexibly use and manage a huge data load that is stored on cloud. Therefore, software defined solutions like SD-WAN have been considered as the perfect companion for a multi-cloud strategy. SD-WAN is effectually positioned to provide an added layer of security while managing the difficulties of a cloud based app consumption model. This cost effective solution also assists businesses in prioritizing the most important apps according to their needs.

Having understood the potential for SD-WAN to reshape workloads to create a modern enterprise, Citrix's NetScaler SD-WAN solution is poised to help organizations in achieving this. NetScaler SD-WAN is a comprehensive solution that offers a scalable and reliable network that ensures agility and performance.

Kindly enumerate your other offerings in the networking and security space.

With the adoption of technology reaching the stage that it has, businesses are constantly looking for new ways of deriving business insights from data. To store and manage this data, workloads now revolve in an app consumption model, where most of these apps are stationed on a cloud. In order to safeguard this data, conversations have now moved beyond traditional networking to consider the mechanisms that can be set in place to ensure its security. Citrix NetScaler delivers applications seamlessly and allows reliable access to employees while maintaining a control on security and providing insights through analytics. Based on the specific business need, Citrix NetScaler offers various products that help in areas like app delivery and load balance, web app protection, branch networking and WAN optimization, and visibility and management to name a few.

What are your solutions to build a secure digital workspace, support programs and services offered to customers?

Having established how technology is evolving and along with businesses, it is safe to say that data can prove to be a gold mine in terms of intelligent insights. Further, organizations are now made up of digital natives who do not restrict themselves to a single location when on the move. In order to manage data and make the most of it, these employees should have the flexibility to access it from any device from remote locations. However, this also creates a doorway for malicious third parties to infiltrate systems and thereby get access to sensitive data. Further, the widespread surge of ransomwares during the last year across the world has further pushed organizations to make security an important consideration in their IT strategy.

With its unique mix of digitized workspace offerings, Citrix can help organizations to strike the right balance between flexible access and secure upkeep. Further, our solutions also assist users to derive benefits from BYOD through offerings in enterprise mobility, desktop and app virtualization and cloud. We are therefore committed to provide a comprehensive solution set that unifies processes and data for the entire organization.

In addition to the product offerings, we at Citrix also provide support programs and consulting services to ensure that our customers are fully integrated and migrated onto the new digital workspace. At Citrix, we have a dedicated team that understands the technology as well as your business prerogatives to aid you in product updates, access to expertise and consulting.