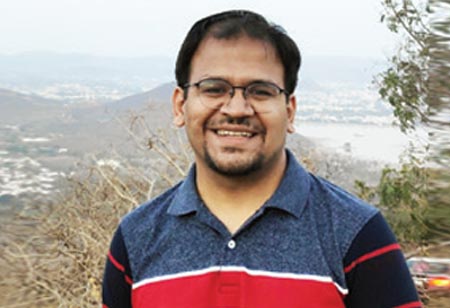 Mohit Maheshwari, Vice President - Head of Customer Acquisition, Nestaway Technologies, 0
Mohit is the head of Demand and Supply Acquisition at Nestaway, which is India's largest home rental destination in the present times. He is a part of the core team at Nestaway and brings his 9 years of experience with VC-backed startups. He believes in taking part in valuable and lasting creation of the society through a lot of enjoyable process times.
The COVID-19 crisis has affected the real estate industry in India, altering rents and rental agreements, community spaces, profit margins, and expansion plans. Contactless, privacy, and safety is becoming the need of the hour. At Nestaway, people are working towards making the entire rental process contactless. From smart locks to video tours and e-agreements, there has been a cut down in human interaction for ensuring the safety of both the customers & the employees.
Business-wise, organic demand, from students and urban-migrants, is taking a hit. In both of Nestaway's co-living vertical (Hello World) and managed full houses, the expansion plans have been curtailed. Everyone is currently holding onto and working with the existing inventory. There are monthly targets to achieve and evaluate and respond to market situations better, instead of quarterly or yearly targets. As to the business model of Nestaway, it is moving towards pure revenue-share structures, where no one is acting as a buyer or seller in the deal anymore, as everyone is a partner now.
Slowdown in Sales & Role of Technology
There has been a behavioral shift in how everyone moves & interacts with each other as they are realising what ultimately "space" should be and do for years to come. While audiences and brands alike are adjusting to a new normal, empathy and relevance of messages have gained more importance than ever. Engagement with the audience has completely evolved and new digital formats like interactive videos are gaining momentum. Purpose-led marketing messages and focus on helping
customers especially during these difficult times might work.
While the customer behavior is set to considerably shift to entirely contactless, the impact of technology to meet the same is going to be significant. Nestaway has been actively campaigning for video tours and live-video calls to close move-ins and move-outs. Hello World, the co-living arm of Nestaway, has launched 360Life - a completely contactless home-rental solution.
With 360Life, the cycle of house-hunting has been redefined. House Hunting has been replaced by LIVE video-based home tours with video chats and agreements are signed online. The solution ensures safe-living practices such as smart locks, non-sharing private smart-lock enabled rooms, home office solutions enabling seamless work from home, and community living with a focus on the tenant's happiness quotient. 85% of Hello World's rooms are smartlock enabled which allows its tenants to freely move in or move-out of their rooms without even touching the door. These features will help in renting a home safely and remotely without human contact.
With 360life, the cycle of house-hunting has been redefined. House hunting has been replaced by live video-based home tours with video chats and agreements are signed online
Strategy For Growth
The entire industry is moving towards an asset-light revenue-share structure, where no one is acting as a buyer or seller in the deal anymore, they are partners now. While the model existed even earlier, most deals were then concluded with fixed lease commitments and minimum guarantees assured by the operators. In the new business environment, many landlords found out the hard way that fixed lease commitments and minimum assurance of pay out clauses are as good as the balance sheet of the underwriter and therefore are keen on revenue share deals.
The key message is to ADAPT. COVID-19 has challenged a lot of our earlier business model assumptions and everyone has been able to navigate these times by staying nimble and adapting the needs of the customers. Start-ups and businesses can play a key role in getting the Indian economy back on track while addressing the changing environment.