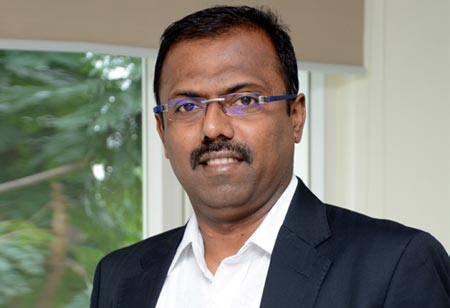 Nagaraj Krishnan, Managing Director, Aparajitha Corporate Services, 0
Nagaraj has been instrumental in conceptualizing Aparajitha's business framework and his expertise in labour industrial laws along with a blend of logical process oriented approach and people focused leadership has positioned Aparajitha as the market leader in Compliance Knowledge Process Outsourcing Services in India.
Any business outfit across the globe is governed by multiple laws falling under various domains such as Employment, Industrial and Financial laws that need to be complied with, failing which may expose them to a lot of legal liabilities and bring them to the wrong side of the law. While there are various laws that are applicable to different organization, it is important for any business, big or small, to know which law(s) is/are applicable to their industries specifications. India today has 28 states and eight union territories, each state and union territory have their own set of laws for businesses, in addition to the Central laws. So it becomes very important for the proprietor(s) and the top management to know and adhere to these.
What is Corporate Compliance?
Corporate compliance is the way in which a company ensures that it is following all the laws and regulations that applies to its business. This generally involves the structuring, execution and monitoring of policies, trainings, knowledge updates, procedures and practices across an organization in line with the legal framework. This envisages creating formal policies to prevent violations of laws, training personnel on relevant regulations, having a separate legal team for knowledge updates implementation of compliance procedures and monitoring for any violations. In the absence of these, a company is open to serious reputational risk and legal liability. Hence it's imperative to have a formal corporate compliance program, wherein it may be a good idea to speak to a corporate compliance partner about developing and putting a compliance plan in place.
It's also important to remember that compliance is not a onetime initiative. It's a routine process, as the laws keep changing or get upgraded.
Key Compliance Ingredients
In order to implement a robust corporate compliance program, every employee, right from the top management to the support staff, needs to be brought under the compliance purview. A company's Code of Conduct sets the compliance tone across levels… it sets
out the ethical principles of the business and details general principles in which officers, management and other employees conduct their operations. Then there are Compliance standards and policies that detail the expectations and rules for each of the compliance areas. Next in line are the Compliance procedures that establish the daily requirements and practices through which the compliance standards and policies are implemented, followed and enforced.
Choice of Compliance Partner
First and foremost, a company needs to firmly believe that compliance with regulatory requirements is business enhancing and not business hindering. They need to understand that by implementing tailored compliance processes, they will be able to create and maintain a cost effective business and regulatory framework that can withstand any scrutiny from regulators, auditors and investors.
The choice of a Compliance partner is not an easy job. The company needs to ensure that the entity they are partnering with has a team of compliance experts, who have updated legal knowledge in Regulation, Statutory Compliance, Technology, Risk Management and Human Resources. The partnering firm needs to offer highly knowledge driven services through well-defined processes, customization and professionalism; and ensure continuous improvement through total employee involvement and knowledge enhancement.
First and foremost, a company needs to firmly believe that compliance with regulatory requirements is business enhancing and not business hindering
The partner needs to have expertise in the labour legislation enacted by the central government as well as various state governments (including the union territories); their commonalities, differences and procedural nuances. They have to have a proven track record with a distinguished list of clients across industry verticals…this will speak volumes about their credentials and capabilities and establish them as the preferred choice by corporate houses which strongly believe in corporate governance.
The partner will also need to add credibility by ensuring confidentiality and protection of their clients' sensitive data against any compliance, financial or reputation risks.
In a Nutshell
Compliance is part of an organisation's duties towards its board of directors, employees, other stakeholders and the community it operates in. It helps avoid legal implications, financial and reputation risks and unwanted board room worries. Without a highly knowledgeable and experienced compliance partner to set the statutory structural process and procedures in place, no organisation can plan their growth, reliably build or maintain trust in the market.