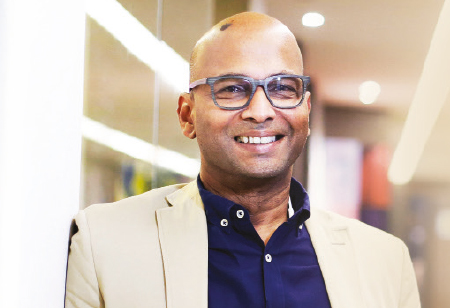 Clement Derock, Co-Founder, Ecole Intuit Lab, 0
Leveraging long standing industry experiences and expertise, Clément co-founded Ecole Intuit Lab, a French design and visual communication school, and is currently spearheading its end-to-end operations.
The modern times have noted an upsurge in creative arts throughout India, especially falling under the purview of design as prime career and education avenues. With transitioning mind sets, expanding horizons, students are motivated to opt for creative streams. They are leaving no stone unturned to be a part of emerging spheres such as graphic design, digital design, visual communication, advertising, game design, communication design and several others. The past studies have stated that seven percent of the world's GDP has been coming in from the creative sector, along with those by the Indian Planning Commission that has estimated 45-48 percent of India's employment would come from the Culture and Creative Industries (CCIs).
In the past five to six years, India has witnessed visual communication emerge as a favoured choice amongst creatively inclined students. A large number of institutes provide a variety of courses under this umbrella, with easy enrolment processes, coupled with seasoned faculty. These universities provide individuals with lucrative opportunities and prepare them for the sector both locally as well as globally. With a consistently flourishing economy, the scope for graphic and communication design professionals is increasingly widening. A recent survey highlighted that graphic designers account for 1.72 percent of the total designers working in India.
Initially, the government institutes were primarily imparting education in this sector, however; modern times have seen an upswing in the number of private universities as well. A large number of colleges are even getting into fruitful collaborations with reputed international institutes/companies to transform the face of creative oriented learning. Within graphic design, the 'Applied Arts' program has been piquing the interests of students across the board as once the course is
complete it becomes very easy to find employment opportunities in the creative, fast paced and lucrative advertising industry.
In order to promote this trend, India has formulated and adopted a National Design Policy by recently constituting an India Design Council, along with implementing the policy's provisions. Further, design and visual arts have been regarded as the highest performing sectors in a developing economy like India. Megacities such as Mumbai, Delhi, Bangalore and Pune have become hot spots for design education and are providing diverse courses and holistic programmes that are 'urban' in nature. Additionally, institutions are aiming at designing syllabus structures that are not only internationally focused, but also acknowledge the value it holds for Indian businesses. Huge market demand for graphic designers and visual communication professionals is noted in cities like Mumbai.
With a consistently flourishing economy, the scope for graphic and communication design professionals is increasingly widening
International organizations have been outsourcing high skilled work from India across varied platforms. A recent trend noted a rise in the freelance work procured by students of design and visual communication, as myriad foreign companies are appreciative of their talent and skillset. Further, universities are also focusing on overall student development and skill enrichment by providing them with interesting projects, assignments and workshops.
A study conducted by Adobe pointed out that there are remarkable advancements in the strategic problem solving and innovative instincts possessed by creative workforce, as these qualities are inculcated in them by seasoned educators in the industry, during their undergraduate/postgraduate studies. Further, predictions state that with the growing demand and the quality of training being imparted in the nations, professionals are deemed to have a competitive edge as compared to their foreign counterparts.
The demand in this spectrum is rapidly growing and consequently presenting a variety of opportunities to budding creative professionals. The growth of the industry is further fuelled by the presence of world-class institutions within the country along with several international giants looking to outsource. To wrap up, it wouldn't be wrong to say a creative orientation is a sheer promise of success.