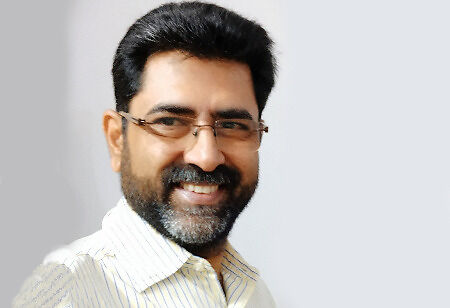 Rajesh Dangi, Chief Digital Officer, NxtGen Datacenter & Cloud Technologies, 0
Greater bandwidth, faster connectivity or download speeds, and ultra-low latency are the promises of 5G, the revolutionary fifth generation of cellular network, 100 times faster than the current 4G network serving us today. According to GSMA, 113 mobile operators have already launched a 5G network in 48 countries and are predicted to have more than 1.7 billion subscribers worldwide by 2025.
5G is paving way for opportunities, transforming industries and dramatically enhancing day-to-day user experience beyond what a traditional telecom network would do. It is broadening the spectrum of features and services for enabling us to deliver ground-breaking solutions that will transform the way we consume our digital services, applications, and augmentation of the internet of things, etc. This will no doubt help in extending our digital presence to newer frontiers and extensive possibilities between man to man, man to machine, and machine to machine interactions.
5G consumes most of the elements from 4G network technologies and operates up to 28 GHz supporting as low as 10kbps for a low data rate sensor to multi-Gbps peak rate with over 10 Tbps capacity serving over million nodes per square km with ultra-low latency of just one millisecond. Thus, it is safer to assume that the transition from 4G to 5G will certainly be a drastic transformation as compared to the earlier one, from 3G to 4G.
The 5G is the revolution that will build synergies, consortium and has the power to drive digital transformations at the grassroots level for masses, especially in India, for sure!
5G is designed to support a wider range of highly demanding applications which are complex and thus there is no one-size-fits-all approach; this range of applications require data to travel distances, in large volumes, or in combination. Thus, the architecture must support low, mid, and high-band spectrum with logical slicing from licensed, shared and private sources using multiple technologies to deliver the full 5G promise.
Based on the application or the deployment, it dictates the way how 5G would couple different use cases using different wireless frequencies ranging from a low or mid-band of 1Ghz to 6Ghz till high band 20Ghz (mm-wave) or above. Some of these wireless spectra will be dedicated/licensed for exclusive use and others will be shared spectrum for shared usage.
5G technology would offer the potential for multiple use cases.5G technology would offer the potential for multiple use cases. Applications covering a larger spectrum of devices, mobile phones, the Internet of things, and industrial gadgets using the logical slicing of the 5G network, each segmentation would enable key service goals for all categories such as:

•Broadband

•Machine to Machine & IoT

•Reliable Low latency Connectivity

•Connectivity for Edge Computing

•Large-scale AI/ML adoption

•Immersive Gaming and Virtual Reality

Since 5G was designed on the first design principle, yet leveraging existing technological progressions used for 4G, it is a great example of the ground-up design using network functions aligned to Service-Based Architecture (SBA). The 5G core network needs to be open and modern to be able to support demanding and dynamic performance requirements. The mmWAVE, eMBB, mMTC, and URLLC technologies are all different use cases that can't be satisfied by a single monolithic stack/architecture.

The fundamental task was that the 5G Core needs to be programmable, agile and scalable. The key services like user plane and control plane need to be scaled independently along with optimized traffic handling using cloud-native virtualization or micro-services systems. The software-driven network approach must be composed of loosely coupled network functions that can be integrated and managed independently but efficiently through distributed computing and storage design principles with a need to support edge computing.

Overall, 5G will evolve over time with more and more emerging technologies, and 5G ready devices will soon follow to leverage the 5G network with products with '5G-ready' tags, which means that these products/devices have the processing power and Gigabit Ethernet ports needed to support the higher bandwidth 5G modems and 5G extenders, etc., directly integrated and have a faster multi-core processor, 2.5 or even 10 Gigabit Ethernet interfaces and Wi-Fi 6/6E radios.

The service providers may no longer sell data as 2Gb or 3Gb per day packages since it will get exhausted in a couple of minutes on the user device. 5G will create the need to innovate the products and services and also how to bundle them in the newer context of consumption for each channel of delivery, from mobile users to machines. These products/service changes may shake the cost of a few 5G services up and down but are required to handle the additional coverage, speed, and lower latency than 5G networks will offer and much larger data volumes to handle by the ecosystem players like CSPs, ISPs and handset OEMs.

The 5G is the revolution that will build synergies, consortium and has the power to drive digital transformations at the grassroots level for masses, especially in India, for sure!