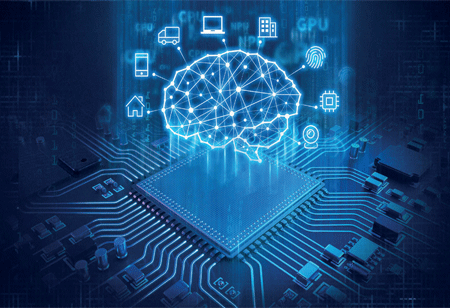 Arijeet Talapatra, CEO, TRANSSION India
Arijeet has played a pivotal role in establishing TRANSSION's prominent mobile brands in India. His expertise lies in Sales, Distribution, Retail, Operations, Compliance, Marketing, Customer Service, Logistics, Hygiene and many other areas.
We've seen our mobile devices evolve from being novelties to ubiquitous to pocket supercomputers in just a few decades. Lately, there's been a sense of fatigue about the progression of mobile technology: the smartphones have matured and breakneck pace of big-ticket advancements has slowed. Now that almost everysmartphone player offers similar specifications and hardware in its respective price segments, the next scope of boom for smartphone players is to shift focus to further enhance the experience of using a smartphone.And hence, software is the new battleground that would certainly change the smartphone industry landscape. It is these differentiating features that make a phone smarter than the rest. Amidst all the talks of high technology features that smartphones have today, it's perhaps the smartphone AI feature that would make the biggest impact on our lives in the years to come.
According to a Gartner study, 80 percent of smartphones shipped will have on-device AI capabilities by 2022.Artificial Intelligence is already a popular feature and in 2019, AI will finally make the next leap from a charming whim to a must-have feature on Android smartphones. The question that now arises - how?
AI Transforming Your Phone into 'Intelligent Phone'
AI powered smartphones act as an extension of the user,capable of recognizing them and predicting their next move. AI enables smartphones to understand who you are, what you want, when you want it, how you want it done, and executes tasks upon your authority. Machine learning collects data for behavioral, personal profiling& the environments they are in by tracking the user trend throughout the day to learn user's behavior.
Artificial Intelligence is changing the two key aspects of the smartphone: User-machine interaction, and 'context-personalised openness'. The first aspect improves efficiencies between the user and their phone across text, voice, image, video, and sensors, while the second will actively provide services and aggregated information across apps, content, third-party features, and native features on device.
Enhanced security on Mobile Device
Security is one of the most important features that is sufficiently emphasized upon in present generation devices. Password-based, simple authentication is
becoming too complex and less effective, resulting in weak security & poor user experience.

With AI, security has a different meaning for mobile devices. AI has set new standards that define security by introducing fast authentication methods like face recognition. It's fast, convenient & all you need to do is show your face to your phone's camera to unlock it. It improves usability and self-service capabilities.

Language Translator
Continuous training and deep learning on smartphones will improve the accuracy of speech recognition, while better understanding the user's specific intentions. An AI-powered phone uses natural language processing to understand every time you say 'ok Google'. Thus, in these specific areas where an AI program has been deployed, it behaves more or less like an intelligent being. Processing the data, it has available and performing actions based on decisions made from that data. There are translation apps available that let you take an image with text in one language to another language. However, these apps use Internet to upload the image for analysis and then translation. With onboard AI, your phone will be capable of translating different languages in real-time without the need of an Internet connection.

"AI will start becoming far more prevalent with user-facing apps to make them exponentially smarter and more convenient"

Emotion Recognition & Voice Assistants
Emotion sensing systems and affective computing allow smartphones to detect, analyze, process and respond to people's emotional states and moods. The proliferation of virtual personal assistants and other AI-based technology for conversational systems is driving the need to add emotional intelligence for better context and an enhanced service experience. For instance, Google Assistant and Alexa are all Voice Assistants that use AI to identify what you say and respond. Now, with AI integration, they don't just reply to queries but also perform tasks such as placing an online order, searching a particular song, typing a message etc.

AI-Enabled Camera with Better Algorithms
AI is making photography more natural & real on smartphones making them capable of automatically producing beautified photos based on a user's individual aesthetic preferences.AI-enabled cameras are becoming the key feature to look out for while buying a smartphone in India's vibrant market - a market that is amplifying its focus towards improving smartphone camera technology. Cameras will leverage AI more accurately, by gathering all of the available image data, storing it and interpreting it, according to the user's requirements, after the shutter is pressed. According to our study, Indian consumers prefer pictures that are brighter, smoother and incredibly reflective of the true Indian skin tone. AI-enabled cameras will soon become a "must-have" feature in the mid-range and under 10K segments

AI will start becoming far more prevalent with user-facing apps to make them exponentially smarter and more convenient. So instead of AI mostly being occupied within the operating system, it'll become widespread and will finally reach that point where it can successfully(and regularly) predict user behavior and make interacting with apps far more efficient and intelligent. By the end of 2019, we should see signs of what Android and AI together can really become.