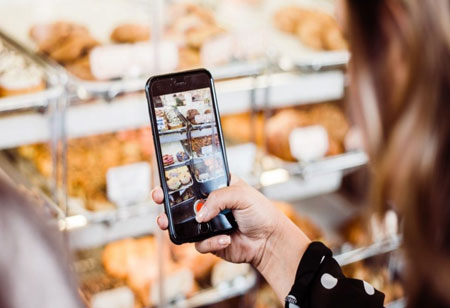 Amit Lohani, Founding Board Member, Forum of Indian Food Importers, 0
Amit is committed to the UNSDG and numerous GOI programs like Eat Right India, Make in India, Skill Development, and support social causes like upliftment of women entrepreneurs, R&D, and encouraging food processing facilities to be conceptualized in the country.
1.What are the impeccable strategies for successful entrepreneurship in a various field of business?
Entrepreneurship does not come with a sure shot solution as every field is unique and every business model has its own opportunities and challenges. Amidst this it is necessary for everyone to find their calling as I firmly believe in the fact that we perform better in the realm, which is close to our real self. The passion follows automatically like for me my calling was from the F&B sector as I resonate with it. Having my roots with a family, which has been into fresh fruit sector for generations it was difficult for me to find my grounds in the beginning. International gourmet sector had limited clientèle but then we grew with the India story, which has been a case study in itself for many.
I see this success came into play because we were at the right place at the right time and also that our resilience was based on our patience for the sector. while one finds bespoke strategy it is also advisable to see how the trends are evolving for example a positive thing, which came through pandemic is that we can function from the remotest locations of country and still be viable. Digitalization is a major tool, which can define the market entry strategy for a lot of businesses. Now if we look at the micro economic level we see a number of young entrepreneurs are crafting history by benefiting from this trade outlook - a number of online platforms have emerged during these times and should be watched closely as an example. Precisely I suggest identify your area of interest; study the market closely; and also see if the market has acceptability for the sector of your choice. I suggest avoiding a space, which is too cluttered; innovation is the key the customers either have hard core brand localities or else they are looking for something new every-time they pick up their shopping basket.
2.How can an F&B business reach optimum success in an era of fervent business competition?
Optimum success is a very relative term and shall again be seen from your start point, your market segment, competition placement, and perceived goals amongst few others. This indeed is true that the F&B sector has undergone a lot of trade correction and also have noticeably re-engineered itself. Studying market potential is the key first step as for one to be too ahead or behind the time can result in failure. Also, I see healthy competition should be taken in a positive note as it puts you under pressure to perform better one cannot stay in a bubble and expect to function in isolation. On one hand we still see a few traditional businesses staying close to their existent business models and on other number of players are coming up with hybrid models. Staying up to date not only with Indian but the global trends, finding ways to keep yourself relevant, stay connected with your end audience through various means, and constant evolution while staying connected with your roots can help one find business viability.
3.How agri business reaches the culinary state going through supervision in research and development?
Research and development do play a massive role in finding grounds. Interestingly many perceive R&D in
technical aspect only however, for me it is holistic market study including all aspects. If any business be it in realm of agriculture or any other sector has done a detailed market assessment it increases their chances of being sustainable and relevant. Terms like farm to fork are easy to use but, difficult to implement and that is where your market intelligence plays a crucial role. Value addition in any form not only help us gain wider shelf life but also results in better economic traction. A small such example is that of global fresh fruit trade explaining how technical intervention and ability of find a feasible market result into noticeable scalability. When you see Indian grapes in any international supermarket or maple syrup from Canada at an Indian grocery shop you know the positive impact of R&D can literally take you places.
If Any Business Be It In Realm Of Agriculture Or Any Other Sector Has Done A Detailed Market Assessment It Increases Their Chances Of Being Sustainable And Relevant
4.Please state your experience in food processing industry.
Food processing sector within Indian geography is gaining traction but still needs a lot of progression. We as a country are one of the largest producers of fruits and vegetables, dairy, and several grains too but, according to statistical data a limited percentage is processed further. However, its heart warming to see how the young entrepreneurs are taking that leap and are developing products, which can compete with any international product in terms of packaging, labeling, and value addition. I must highlight that imports of several value added F&B items have given that confidence to the domestic industry. To learn and benefit from the global market without reinventing the wheel.
We see a number of Indian companies winning global awards by curating international products with local flavors, which is a win-win situation for all. Having said that still there is a lot of scope where we can continue to put more focus on the sector resulting in a more holistic development. With India's growing young population and massive Internet penetration the Indian consumers are aware like never before about the global good scene. We see demands coming from the remote areas about international products, which is a testimony to the fact that the market is ready. The bright side of the pandemic has also showcased to the market that a supply chain evolution has happened in the country too. While we are getting all components in place a further nudge can help us hit further growth numbers.
I am confident that the growth of food processing sector will directly result into the growth of the agricultural producers spread across the country.
5.State your advice for the women entrepreneurs in the food industry.
Its delightful to see that women entrepreneurs are coming forward and joining the work force with more power. While sitting at panels or discussions, which were previously led by male we see few seats being occupied by our female colleagues from the sector. Several of them are breaking the barriers that trading and manufacturing sectors are male dominated. We also see more and more women occupying decision making positions in theoverall agriculture, food and beverage sector too. It is our collective responsibility to welcome this shift whole heartedly as women empowerment is bound to bring more progression to us as a nation. We need to reach a stage where we actually graduate from celebrating international women's day on 8 March and doing a few sessions for good optics. The burden is also on those who are the entrepreneurs or change bringer as the young world is watching them closely and we certainly need more role models for this change to stay.If this shift is topped with skill development, knowledge sharing, and entry level opportunities then chances of progression in real world grow many fold.