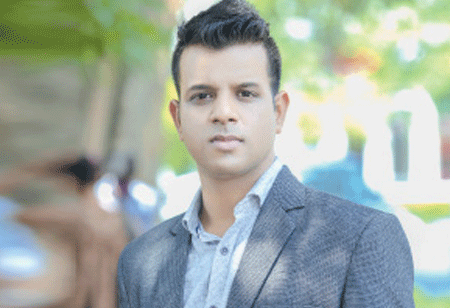 Rahul Pasi, Founder, U&I International, 0
An entrepreneur at heart, Rahul is greatly driven by his strong interest and indepth research on the nuances of the fashion industry.
Fashion industry has always been a haven for the fearless and the creatively audacious professionals. Fashion industry has been enriched by the likes of Coco Chanel, who challenged the conventional societal norms. Being at the front end, models are not only exposed to the glitz and glamour of the bedazzled industry, but they also get the opportunity to be the harbingers of change and become the face of contemporary ideas. So, if you are starting your modeling career, here are five essential tips that will help you mark your presence in this scintillating sector.
1. Have a Mentor
Having a mentor not only eases your way into the limelight, but also helps you understand the dos & dont's of the regulatory norms. You need guidance & direction from those who have been there and are the creative minds behind the fashion scenario. Mentors can give you a glimpse of experiential learning, and you can take a leaf out of their book life to get a clear under¬standing on how to approach the fashion business.
2. Self-Belief & Passion Will Take You a Long Way
Fashion is not only about the clothes that you wear, but it is apparently, the attitude you carry. Being confident is what sets you apart from the world and appeals people to take interest in your persona. Your confidence heavily relies on your selfbelief and focus on being the best. Your mentors can only be your guiding light, but your smart work along with your passion and determination can help you cross the finishing line. Bear the knack to be a little different, take risks and challenge the status quo. As Ralph Lauren said, "Fashion is not necessarily about labels. It's not about brands. It's about something else that comes from within you".
3. Know Your Market
Knowledge is power and being a part of the highly
undulating fashion industry, it is imperative that you not only understand the current statements, but the ideation behind the ongoing trends. From global warming to women empowerment, fashion is getting a facelift that is not only defined for its looks, but also its impacts. So, it becomes important for you to know your market, the world of fashion where you would work with the already established professionals.
Don't Be Into Trends. Don't Make Fashion Own You, But You Decide What You Are, What You Want To Express By The Way You Dress And The Way To Live
4.Survive Through Your Failure
Ups & downs are a part of a modeling career. If you ever have represented a high-end campaign once, you must be prepared to be greeted with less or no enthusiasm for your next. Though failure might bring you down, but this will help you gain insight on the shortcomings that can reinforce your stance as a part of the modeling industry. Not many know this, but Supermodel Gisele Bündchen was rejected by 42 agencies for her 'big nose & small eyes'. She finally got her break in her first runway show for Alexander McQueen in 1998 and has ever since, been one of the most coveted models of all time. What's stopping you?
5. Be More than Just a Pretty Face
You need to have the 'it' factor something extends beyond the conventional definition of beauty. Beauty with Brains is a celebrated quality and all for the good reasons as well. Having a unique ideation and talent will help you bring forth a new dimension to your personality. You should always be a path creator rather than be a follower. So, keep nurturing yourself daily with unique abilities that would define you. A great example is supermodel Karlie Kloss who is not only a fashion face, but also a model/entrepreneur/philanthropist/student/ coder and most of all, a role model for all those out there bringing in a new definition to the harbingers of style.
All said and done, taste the sweet wine of style and fashion and let your passion for this industry takes you forward. In the words of Gianni Versace, "Don't be into trends. Don't make fashion own you, but you decide what you are, what you want to express by the way you dress and the way to live".