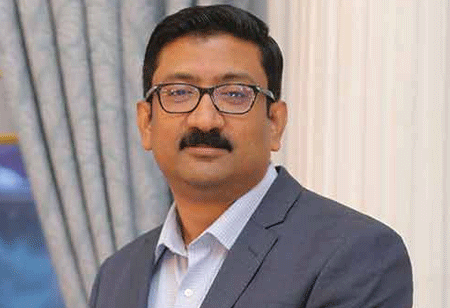 Debasish Mukherjee, Country Director - India & SAARC, SonicWall
Debasish has proven expertise in development and scaling up of new business from ground zero to new highs. His 19+ years experience in IT solution sales & channels management, including leadership responsibilities to deploy Go To Market (GTM) Strategy Formulation and Revenue Recognition.
Emerging technologies are transforming the way enterprises function, leaving an overall impact on business. Technologies such as machine learning, artificial intelligence and IoT are disrupting industries ranging from BFSI, healthcare, e-Commerce and more.
Here is a glance at the top five technologies that are predicted to affect your business:
1.Internet of Things:
One of the biggest gifts of technology has been the Internet of Things. A year back, in an international Forrester IT survey, 82 percent of respondents surveyed said that they were unable to identify all the devices connected to their networks. Among the respondents, 54 percent said they were nervous about device security, and 55 percent said they were concerned about integration. As an increasing number of organizations proceed with IoT implementations in 2019, a growing concern will be the integration of different IoT devices from varying vendors. In brief, the Internet of Things will help a wide variety of devices connect to the Internet and create a perfect alliance between the physical and digital world, leading to multiple benefits.
2.Integration of artificial intelligence, machine learning and deep Learning:
Integration of AI, machine learning, and deep tech will be the premise on which the entire technological revolution will take place in 2019, with specific focus on business applications. It is interesting to see how technology can train machines to imitate human mind and act like them. The implementation of these technologies is already revolutionising various industries in great capacities.
3.Energy efficient data centers:
We've seen data centers get greener through the implementation of virtual servers & storage, energy efficient buildings, and environment friendly air conditioning systems. In the future, data centers will no longer draw power from the grid, but will be selfsustaining by either producing power in self owned plants or recycling energy that is generated. This would bring in various benefits like more efficiency in the world of software and access to wide variety of hardware solutions. Companies that produce the optimized servers on their own are going to experience a huge magnitude of change in energy use.
Businesses Should Gear-Up, As The Business Landscape is Going To Make A Shift At Pace Which Was Unknown Years Before
4. Cloud agnostic edge computing:
Distributed computing is likely to resurface, as companies realize that the computing, they are moving to the edge will run more efficiently locally & on real hardware, and not on the cloud. The rise of edge computing will help companies lessen the amount of data that is sent via airwaves. How ever, cloud will continue to play an important role in collecting and consolidating data from these remote processing outposts.
5. Do - it your - self technology for business users:
In 2019, more companies will try to adopt the do-it-yourself technologies. In the past, companies tried out self service kiosks replete with IT tools, apps, and multiple resources that end users could use. This open platform had access, clearances, and security in place to enable users to log¬in to pick and choose what developers required for the apps they were building. 2019 will be a year of innovation that will ensure increased collaboration between technology and end users.
2018 has been a transformative year in terms of technology and 2019 is predicted to bring about exponential growth with newer disruptive technologies. The businesses should gear up, as the business landscape is going to make a shift at pace which was unknown years before.