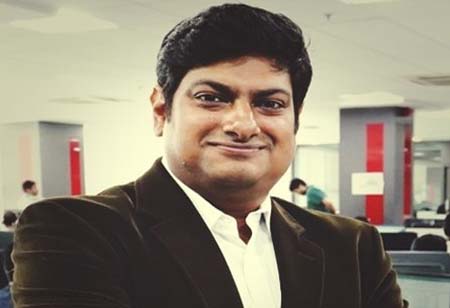 By Sandeep Datta, Head HR & Admin, SG Analytics, 0
Sandeep is highly experienced in HR profession, having more than 14 years of experience. He has steered growth for many industries like Manufacturing, BFSI, and IT/ITeS.
The Connundrum
A great debate has been going on in our midst for some time now, specifically in the HR domain; digital transformation is clearly the greatest disruptor of our times, having fundamentally impacted all functions and verticals of business. Human resources is no exception.
In the context of these emergent technologies fueled, digitization enabled automation landscape, the HR function is facing a great conundrum: is the human in human resources at the veritable risk of going extinct?
As a senior HR business leader of a cutting edge research and analytics firm that serves the who's who of fortune 500 companies in solving complex business problems with the use of AI and analytics, I prefer to approach this issue with the aid of critical thinking, without giving in to the general fear mongering against technology prevalent in the industry.
In order to fully comprehend the real impact of technology on the HR function, is it first critical to understand what truly drives the function – People Focus, Culture & Empathy. The fundamental component in any Human Resources team is the – 'human' element in it which enables it to connect, understand, motivate and drive employees. As the custodians of people-centricity, organizational culture and empathy in any organization, the significance of this 'human' element becomes inviolably indispensable; yet, like any other business function, the HR function can be optimized and enabled by technology and not simply be displaced or substituted by it.
The Intersection of HR & Technology – Integration 'Not' Substitution
The age of digital transformation and emergent technologies has signaled the advent of a VUCA environment where businesses need to adapt quickly in order to stay relevant and sustain their competitive edge. In such a fast-evolving business paradigm, no organizational function can continue to work in a vacuum. The HR function, like any other has witnessed a surge in automation that has replaced the old ways of doing things. Many tasks that previously claimed a large part of the HR staff's time and productivity have now been automated with greater efficiency and lower margins of error. Tasks like staff directories, payrolls, time-sheets, shifts scheduling, expense reporting, personnel records, resume screening, performance management and others that were previously done manually have now been successfully automated leaving HR personnel scope for focusing better on critical tasks like hiring quality talent, training & development & employee engagement.
For example, at SG Analytics, having automated some of the recruitment tasks has helped us incrementally in planning and managing our succession planning, and learning & development initiatives intuitively and in a very people-centric fashion. Since, 80 percent of SGA's workforce is less than 30 years of age, the company is very conscious of the employee's learning & upskilling needs and reimburses 100 percent cost of any course an employee has successfully completed.
HR business leaders need to view this shift in the light of 'automation led enablement' instead of 'automation led substitution'. Truth is that digitization, analytics and big data don't really dehumanize the HR function but complement it by enabling it to focus more sharply on the 'human' element. It needs to be understood that while Technology comes with its share of benefits in terms of increased efficiency, reduced costs and time, machines can hardly ever compete with the nuanced aspects of human resources when it comes to employee development, identifying skills gaps, providing feedback and keeping the employees motivated and engaged.
"The age of digital transformation and emergent technologies has signaled the advent of a VUCA environment where businesses need to adapt quickly in order to stay relevant and sustain their competitive edge".
As a 'People-first' company in an AI led world, preference would be on promoting home-grown leaders and intrapreneurs i.e. prefer internal hiring over external hiring. Also, focus should be zero layoff' policy wherein upon completion of projects or other project related eventualities, re-skill or up-skill employees so they can be absorbed in other projects instead of being let go. This approach of human-first culture can be enhanced by integrating people-friendly policies such as leave donations and company loans.
That above said, one area of fundamental importance that I believe needs to be given cognizance by all HR teams across the spectrum is, the adoption of the mindset and practice of HR personnel upskilling themselves to the role of being 'Business Partners' in order to address the organization's ever-changing needs in a complex and tech-intensive environment. This includes a holistic understanding of Finance, operations and keeping oneself updated with latest tech-trends and advancements, both in general and specifically in the field of HR-Tech.
Final Words
All in all, any company is as big or small as the vision and imagination of those who lead it; those who view technology as a threat perhaps need to focus inwards and try to find the real cause of such a staggeringly baseless insecurity. Any HR team that nurtures its organizational needs with the right mix of people-centricity & empathy, and cultivates a positive and forward momentum sustaining culture will only find a great ally in technology that will enable it to focus on what counts most - the human element.