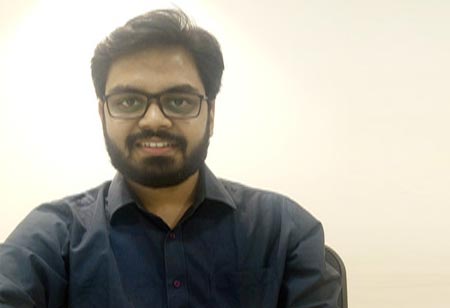 Animesh Das, Head - Product Strategy, ACKO General Insurance, 0
Being associated with ACKO for around three years, Animesh has over eight years of experience in the finance industry.
InsurTech has been quite the buzzword in India in the recent past. In 2020, it is not a novelty anymore. InsurTech has grown rapidly from a crawling baby to a toddler and is jumping enthusiastically to be a kindergartener. In developed countries, it is probably completing schooling or joining college. However, in 2020, things look bright for the Indian InsurTech segment, especially the car insurance industry.
The Indian car insurance industry is all set to shift gears and accelerate in the coming years. This shift is primarily based on three pillars; internet empowerment, regulatory support, and digital infrastructure. Read ahead to know eight points that will help the Indian car insurance industry to avoid barricades and race ahead. This will ultimately benefit the policyholders as it will result in a better insurance experience. Insurers have already worked on some of these points and gained a competitive advantage. Here's the list.
Brand Building
Insurance is a business of trust and potential policyholders trust brands more than just companies. Traditional insurance companies will need to rebrand themselves for the digital generation to shine amidst glowing digital-first insurers. Whereas digital-first insurers will continue striving towards building a recognizable, distinguishable, and trustworthy brand.
Smart Underwriting
Powered by InsurTech facilities, insurers are relying on smart underwriting. This way, they can offer personalized premiums and usage-based pricing as opposed to charging a standard premium for Comprehensive policies. This will fetch them profits and earn brownie points from the customer for rewarding safe drivers. Besides, insurers are looking to automate the bulk of the underwriting process where manual resources come into action to make decisions and not to offer the basis for those decisions.
Digital Infrastructure
There will be a fundamental overhaul regarding an insurance company's digital infrastructure. Merely having a responsive website or a mobile app won't qualify as being digitally forward. The spotlight will be on elevating the customer experience at every touchpoint by creating
a digital revolution within the company's existing framework.
Productive Partnerships
Today's digital ecosystem is buzzing with like-minded companies that are sailing in the same tech-enabled boat towards offering enhanced products and services. Insurers will seek productive partnerships from new avenues. Blooming partnerships, in turn, will enhance customer satisfaction and might achieve customer delight as well.
Embracing Technology
Now, it is not about collecting data. It is about what you do with that data. Data will be sourced from multiple devices thanks to Telematics, Internet of Things, and partnerships. Artificial Intelligence, Robotic Process Automation, and Machine Learning in association with skilled executives will make sense of that data and other information to break-free from legacy infrastructure and create a beneficial ecosystem.
Apex Assistance
The Insurance Regulatory and Development Authority of India (IRDAI) with its recent developments, like the mandatory long-term insurance and unbundling of the cover, has laid the groundwork for productive insurance policies. If insurers streamline their strategies to capitalize on such developments, then positive results will show.
In 2020, insurers are focusing not just on making claim settlement as hassle-free as possible but also on marketing these efforts
Fast Claims
In 2020, insurers are focusing not just on making claim settlement as hassle-free as possible but also on marketing these efforts. Policyholders need the claims settlement process to be instant, accurate, and certain. By leveraging technologies such as Blockchain, insurers can not only meet customer expectations regarding claim settlement but also surpass them.
Better Penetration
Apart from the metros and tier 1 cities, the car insurance market is underserved. Digitization has enabled insurers to penetrate in tier 2 and tier 3 cities, along with rural areas. With affordable smartphones and access to the internet, the underserved market will also benefit from car insurance in the future.
Customer Centricity
In the end, channelizing all energy towards customer-centricity will prove beneficial. When all cogs in the insurer's machinery are aligned towards satisfying customer needs, it will lead to a burgeoning, satisfied, and loyal customer base. If all eight points are followed, then the Indian car insurance industry will accelerate rapidly, if not in 2020 then surely in the first half of the new decade.