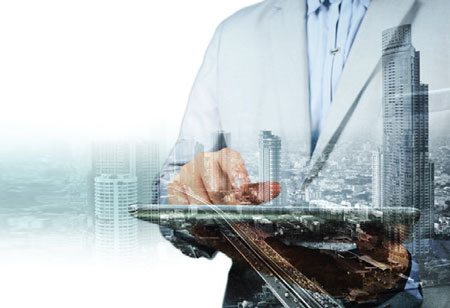 Ashwinder R. Singh, CEO, Residential Real Estate, Bhartiya Urban, 0
Trends in every sector are dynamic in nature and prepare us to run towards the future. It is very important to ascertain and examine the pace of the trend in the emerging era. They say the subtler trend is easier to miss and requires us to pay closer heed. The Indian Real Estate landscape is emerging with new trends, concepts, and innovative solutions. In this segment, the changing dynamics of demand, supply, affordability, and cash flows have played major roles in bringing disruption to a normally stable industry like real estate.
Demonstrating an appetite for growth, sharing some mega innovations which will be seen as the latest trends very soon:
The Birth of the 'Third space'
With the pandemic, homes have earned a different kind of embrace. No longer are they just houses but they became so many things combined under a roof. Evolving consumer needs have a major role in reshaping homes from just being places of shelter to offices and schools. Needless to say, that has really altered the way we want the homes we want to live in and build. Research has proved that hybrid working has fuelled the demand for spacious homes.
Home buyers expect their homes to deliver much more because they no longer serve a purely domestic purpose GenZ preferred homes are now perceived as places that shall fulfill multiple needs of a home, a workplace, and a social engagement. This has led to the emergence of the 'third space', which is over and above home and a workplace. With the need to have a boundary between home and workspaces, and the office becoming just one of the options to work from, a "third space" has emerged that the hospitality industry may be best placed to fulfill.
The third space is outside of the home and office where people can work but also socialize. The luxury and business hotels are also marketing their spaces as both flexible working spaces and areas for accompanying families and children such as on-site gyms, conference venues, swimming pools, and lounges.
Risotto of Fractional Ownership, Blockchains & Tokenization
In the background fractional ownership, blockchains and tokenization were coming together for something big. Fractional ownership is one trend that has gained acceptance as a form of Investment. It really is no longer that plot of land that you invest in.
•Owning a residential real estate asset requires a huge sum of money and has traditionally been for the Richie-rich. And the liquidity was always a concern, and you could never sell part of the asset to liquidate a portion of the money that you needed in an emergency.
•With fractional ownership, blockchain and tokenization together you can
1.Purchase a fraction of the asset with as little as a $50 investment
2.Get yield till you want to sell it
3.When you sell, you get the value with the new market price
4.You also get the incremental return, if the token value has appreciated

•Tokenized fractional ownership is a good approach to diversifying a portfolio by adding real estate as an asset class. The icing on the cake is the opportunity clients get in case of tokens appreciate over a period. Latter is the main driving force behind making this concept popular not just with customers but also with private equities and VCs in the startup ecosystems.

These are still the early days for this concoction to gain popularity. Ingredients required for this to become a true success will be simplified tax structures, proactive customer education, and greater supply for these assets.

1. 'More in less': The Concept of Space Utilization:
•With WFH, people also realized that the right design of their home was very important to get the most from it. People realized that a smart designed 1200 sqft can be better than a poorly designed 1350 sqft home. Also, the need for an extra room to work/ yoga and other recreational activities was also felt.

•People who sense that their WFH is going to last for a while now started or are looking for a home in the outskirts of the city, a phenomenon prevalent especially in the metros, where they can get larger homes at a lesser price.

Therefore, design is now at the forefront of delivering high-quality live ability experience to home buyers.

2.Integrated Townships & Thematic Homes:
•Theme based Homes especially focused on wellness and open spaces were seen as offerings from the developers to stand out and also be in tune with the consumer taste and preferences.

•Integrated Townships found great traction where accessibility to malls, workplaces, schools, workplaces, and play areas is easier. For over a decade they have been called the concept of the future and we already see that trend in our country too.

•What is beyond the Four Walls of the Rooms started getting dominance. Home buyers now want a holistic living environment, especially the ecoconscious buyers who want to dwell nowhere but in a self-sustained place. It is the concept of the integrated township that allows dwellers to work, live and relax within a vicinity, enabling them to get enough time to them selves and their loved ones.

3.Continued Policy Support in Building a Conducive Environment:
•Govt support by keeping the repo rates lower, as well as the reduction in stamp duty, costs well received by all the stakeholders.
•However, in a bid to keep inflation under control, the Reserve Bank of India raised the benchmark lending rate by 40 basis points(bps)to 4.40 percent on May 4th for the first time in two years.

•The increase in reporates will raise the cost of debt for construction finance and retail home loans, which, combined with inflation in material costs for construction, may force developers to pass on some of this cost load to customers, and to some extent, the clients are prepared for it.

In an era of 'Great Resignation' in the tech sector, where employees are switching jobs for exorbitant pay raises, demand for end-use homes will remain largely unaffected, and higher EMIs will be compensated with better salaries in India's growth oriented GDP environment, particularly in cities like Bengaluru.