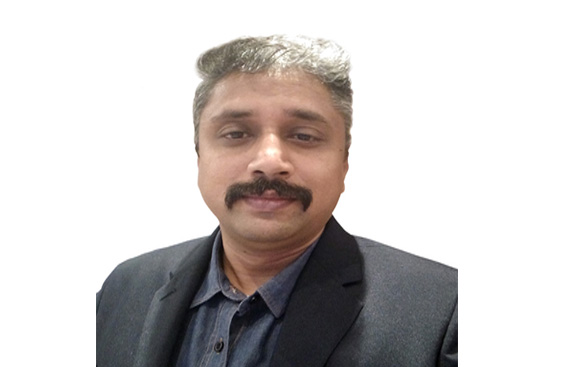 A Principal Architect at QuEST Global, Prabakaran holds over 30 years of experience in software industry and cloud solutions and is responsible for developing technical solutions to grow client engagements.
Whether it is a car that you drive or an app on your smartphone, the world of technology has become all-pervasive today than ever before. As technology promises to transform our lives for the better, every product is being designed with end-users in mind – making user experience (UX) or user interface (UI) a key to any product design. Now, the question is, how should a designer approach a system or application or product design, especially if it's just a theory and the world is yet to act/react to it. Can emerging technology do without putting their best guesses about design? The answer is a big, bold 'No'.
The future of chatbots conversational UI is a bright one and one that has the capability of altering how customers engage with companies. So conversational UIs will continue to evolve
Breaking the conventional approach to UI that involved sidebars, scrolls, popups, and others, innovative UX is staring right into us, showing a future that is composed not just of digital interfaces but one that includes audio, video and human interaction. A conversational interface is the latest trend in the field of digital design that is focused on improving how people interact with systems.
What is Conversational UI?
Conversational UI allows you to interact with computers or bots in plain language. The objective is to provide a seamless user experience like you are talking to a friend or acquaintance. Conversational interfaces can be categorized into three broad categories: basic-bots, text-based assistants, and voice-based assistants.
With raving products from Google, Apple, and Amazon, conversational UIs are just everywhere, enticing users, interacting with them, offering knowledge and entertainment, making life easy.
Conversational UI and Augmented Reality/Virtual Reality
Augmented Reality (AR) and Virtual Reality (VR) products and applications are creating waves in offering an immersive and interactive experience to users digitally. Be it an issue/complaint or to make a point, or to sell a product, conversational UI is offering the ubiquity of interactive technology. Conversational UI for AR/VR is a touchpoint that enables us to interact in the language we want without the worry of typing or mistyping anything into a chat screen. This makes it both complex and intriguing at the same time. AR/VR is one of the most used digital technology today and has the highest rate of consumer adoption, and Conversational UI has evolved to be nearly seamless, which creates significantly lower friction while communicating. The entire digital ecosystem of creating AR/VR is now dependent on conversational UI, and key automated interactions are at an inflection point to add actual value. Creating an automated and advanced conversational UI is all about bringing useful data to the users in the most creative and easiest ways. Used in natural language processing (NLP) as well as machine learning (ML) and artificial intelligence (AI) conversational UI is not an option but a fundamental requirement now.
Opportunities for Conversational UI
The best example of conversational UI is the chatbots that we come across on various online shopping sites and portals. The chatbots that are being used currently are limited to a specific set of queries or responses. By introducing the element of machine learning into the entire process flow, chatbots can evolve, and there will be a conversational improvement. These conversationally improved chatbots can be deployed in the following areas:
•Basic Customer Support
To provide simple customer support, the UI takes the requested information straight from the source material or reinterprets it by natural language processing features to fit the context of the conversation.
•Consuming Content
Through chatbots, it is possible to optimize the way people consume content. Chatbots allow us to deliver content based on a person's interests in the form of a dialogue. There are already a few apps available on the market that would enable this. The app delivers content in the form of a direct conversation — users can choose the content they are interested in reading and can ask the bot for more information.
•Conversational Commerce
Conversational commerce is all about shifting the focus away from storefront-like, and towards a simple chat interface. The big difference in this type of experience is that it is a one-to-one communication channel with the customer. Users interact with the store just as they interact with a real person, like a customer assistant. However, the 'person' on the other side of the message does not have to be a human; it can be an intelligent bot.
•Lead Generation
Since a conversation is an excellent way to engage the user and turn him into a customer, conversational UI works well for lead generation. Instead of operating upon request, it engages with the user - the conversational interface is used to extract as much valuable information as possible via more convenient conversational user experiences.
•Productivity
Productivity conversational interface is designed to streamline the working process, making it less messy, and avoid the dubious points of routine where possible. Productivity assistants can handle basic task management duties such as task management, retrieving reports, time management, etc.
•Conversational Marketing
Chatbots can be a weapon of mass engagement in the hands of the right marketing team. Just as email marketing makes a case for the brand presentation, chatbots can do the same on multiple platforms.
•Automate Common Tasks
Chatbots can provide a competitive advantage. If we analyze the success of Slack, chatbots are one reason why this platform is growing so quickly. Slackbots like Howdy help people automate everyday tasks like scheduling meetings and notifying people about upcoming appointments.
•Onboarding First-time Users
Chatbots are great for onboarding new users. One good example can be found in Slack, a corporate messaging app. This app has something called the Slack Bot, which welcomes first-time users and provides all the required information in an easy-to-understand way.
Conversational UI in the Future
The future of chatbots/conversational UI is a bright one and one that has the capability of altering how customers engage with companies. So conversational UIs will continue to evolve. Looking into the future, language and reasoning frameworks are going to blend with big data and ML to give way for conversational user interfaces to understand customer needs and wants better. Retail, media companies distributing content, research, and consulting are some of the industries that will drive business value from chatbots. Conversational interfaces are changing the way users interact with their devices every day. Understanding the benefits of these interfaces can help you decide if these interfaces are right for your design.