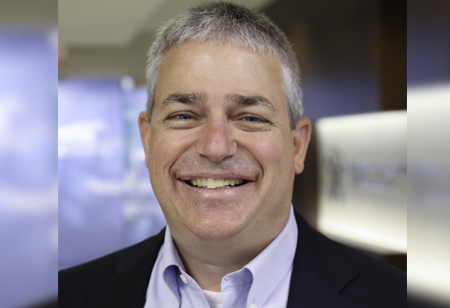 Global DevOps teams based out of India today lead the R&D charge creating applications that enable digital empowerment almost in direct and immediate response to business needs. Yet when it comes to installing and running these innovations, often it is anything but on the fly and agile in delivery.

Typically, central IT-infrastructure organizations still operate using ticket-based change management systems via a "plan-build-run" operating model that plugs into siloes of network, storage and server computing infrastructure teams on an as needed basis. Differing group structures and processes across reliant teams invariably mean new delays and additional checks and reassignment of achieved change management states. The result? However fast Indian R&D teams develop new applications ready for hosting on the existing IT infrastructures, they frequently stall at implementation through extended change management processes. Only organizations who can deliver consistent IT infrastructure agility appear to succeed in ultra-fast delivery to gain immediate competitive edge. With India firmly established as the preferred destination for application development for businesses around the world, which steps should organizations take to address the imbalance and create an optimal state of infrastructure agility?

Firstly, let us examine what constitutes IT agility to global enterprises.
Most simply defined, IT infrastructure agility is the ability to adapt and maintain new digital innovation super-fast in response to market realities and changing conditions. This includes replacing equipment, adding or subtracting hardware, plugging in additional manpower as needed, and updating subsystems and methodologies efficiently and quickly. Achieving a state of true IT agility means that as market conditions change, businesses' change at a similar pace, meaning supporting IT systems are adapting equally fast. We experienced this first-hand at the outset of the pandemic. Those winning Indian organizations who were already defined as IT agile - who had the vision, systems, personnel, and tools in place to change infrastructures, development processes - gained distinct competitive edge by facilitating remote working and ecommerce within hours/days of global shutdowns coming into play.

Therefore, while speed seems to be the most dominant factor in agility, the ability to flex also carries significant weight. Yet you can only achieve flex behind IT agility by firstly evaluating your own systems and infrastructure, understanding what is in place and documenting capabilities of existing systems, alongside those of your supporting partners. After all, there is no way to pivot without a complete picture behind you. Essentially, you are looking to achieve a state of constant readiness to augment IT infrastructures to achieve business needs. To deliver this level of preparedness and flex, you firstly need to understand the processes that drive change in your existing estate (both legacy and cloud based) and the hardware and personnel that you have in place, or on standby at a strategic partner, to implement change. Reacting quickly drives competitive edge and needs to be an ambition shared by all in IT & R&D. Planning is key and infrastructure asset mapping needs to be constantly monitored and updated for ongoing success.

Once you have a holistic overview, you can set goals to satisfy strategic long-term gains on agility and rapid adoption. These agile implementation goals should focus on not just on the hardware, software and cloud components, but also on available people and project management capabilities. Viewing the infrastructure holistically will determine metrics for success criteria, including time, cost and quality.

Once the organization understands what it needs to achieve and accepts a realistic timescale for optimal delivery, then the real work between the application builders and the infrastructure teams can commence. Sometimes applications are incredibly complex and need additional processes adding to prevent failures, so the infrastructure team needs to remain cognisant of likely increased application overhead at all times. Often agility can be achieved far faster in a full co-operative mode, with the infrastructure team outlining and then providing their service offerings direct to the DevOps team. In an optimal scenario, infrastructure teams synchronise their capabilities and the underlying utilities with a review points for ongoing improvement.

Providing tools for self-service and collaboration for developers to use directly also comes into play here in order to minimize review layers but without compromising security. Ultimately, the most successful Indian Dev-Ops teams are those that are able to go 'ultra-agile', operating autonomously within a ring-fenced infrastructure already pre-coded and defined with the appropriate checks and balances from the infrastructure team and often supplied in a cloud hosted model.

Sometimes migrations to the cloud can become inextricably linked with the definition of IT infrastructure agility (or achieving Infrastructure-as-a-Service). However, transferral of the problem to a cloud hosted data center is rarely the full answer, especially when the solutions being developed are not standardized and thereby hard to utilize as-a-service. Ultimately, short-cuts are counter-intuitive. Successful global organizations capitalizing on India's unique R&D capabilities provide infrastructure flex through agile control achieved by firstly knowing what operates within their global estate and understanding what relies on what; and secondly working in a visionary capacity across the organization eliminating complexity and bottlenecks. More often than not, these visionary organizations have utilized third party help to identify, unify, rollout and appraise, so complex is the overall task.