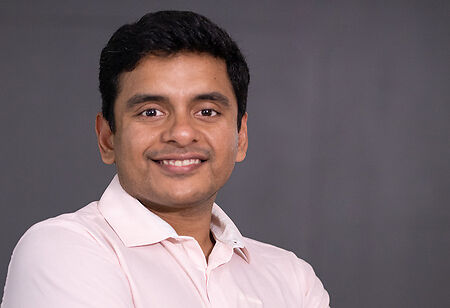 Rohit Chennamaneni, Co-founder, Darwinbox, 0
At a time where smart work, smart workforce and smartphones have become mainstream, organizations started making the smarter choice by investing in technology that brings true value to the table. However not all transformations are setting themselves up for success.
For instance, in a recent survey it was found that most organizations (28percent) report that they still perceive the digital transformation as a cost center they have little to no control over while about 29 percent reported that the data proving ROI for the same is extremely hard to come by. And out of all respondents, 26 percent reported that the cultural blocks, resistance to change, and varied viewpoints about tech disruption, are the main factors that are hindering the digital transformation.
Enterprises need to calibrate and set well defined expectations of the value they hope to drive from their digital transformation projects. This entails clearly defining business and HR priorities for the transformation exercise, ensuring key stakeholder alignment, identifying the baseline and improvement expectations, and finally, drawing up a roadmap that leads to achieving the goals of the HR transformation exercise.
What is the Ideal Approach to Ensuring Value Realization?
Having enabled HR digital transformations for over 600 enterprises across the globe, we have identified a few best practices that enable organizations to maximize impact, generate true value, and boost adoption across all levels of the organization:
1.Pick the Right Battles
The first step would be to analyze and then point to all the problem areas. In this process, organizations must figure out the:
•Roadblocks in achieving goals
•Recurring work that can easily be automated
•Bottlenecks that are causing delays
After an organization determines what it needs from its work and its workforce, they are good to go to implement the next step in the practice of realizing value from their HRMS partner.
2.Jotting Down the Exact Needs
The next step is to translate these problems into exact needs and parameters. Setting out tangible goals, reachable numbers, and doable plans will help organizations make the right HR tech choice. And this would, hence, help everyone to zero-in an HR tech solution that can effectively cater to the whole workforce in the most judicial way.
•Identify and prioritize which workforce segments or HR functional areas are most important for achieving the targeted outcomes.
•Evaluate the needs of every segment or functional area and provide programs and services that are suited to their specific requirements.
•Design a prioritization criterion that is in line with the company's goals and priorities.
This part of the process is best done with the analytical support and mutual buy-in from all key stakeholders, leaders, managers, and employees. This will allow the organization to have the leadership and employees aligned on expectations in terms of value realization.
3.Automate and Streamline
This is the part of the plan where the organization finds that one HR tech platform which helps to automate and streamline tasks and processes. Not only does this save manhours and redundant efforts for the HR team, but it also helps the employees to be closer to the HR functions, by essentially, cutting out the middleman for the quick stuff.
We're at a juncture where the future of work is evolving at an unprecedented pace. HR teams every where need to embrace the uncertainty and realize the need to be more
agile. Iterations are key. Organizations need to free up their HR team's bandwidth to do exactly that. Every opportunity for automation and streamlining needs to be embraced.
In addition, for every employee working eight hour shifts, there is a loss of about 60 hours per month spent on tasks that are easily automatable. According to a recent survey, it was found that employees would get back a quarter of their annual work time, coming down to about 4.5 months, if the repetitive tasks are effectively automated. All that the enterprises need to do now is to:
•Conduct an HR process analysis to determine which HR procedures should be simplified, reengineered, or automated.
•Analyze the current portfolio of people services to identify every part of the process that needs to be redesigned or streamlined.
In A Mobile-First World, Employee With Queries Should Have Instant Access To Hr Helpdesks On The Go With Mobile-First Hr Technology
4.Ensure the Right HR Service Delivery Model
To turn any HR transformation into measurable business value, you'll need the right delivery approach, a solid foundation of HR tech capabilities and infrastructure, and the definition of business-driven performance indicators to track whether you're getting the desired results.
In a mobile first world, employee with queries should have instant access to HR helpdesks on the go with mobile first HR technology. Organizations should no longer need to rely on email/human intervention for basic employee requirements like attendance regularization, requesting for pay slips, etc.
Consider people related business issues while creating an HR service delivery model. For instance:
•Examine the gaps in the present HR service delivery model and determine where it falls short in meeting the organization's demands and objectives. Ensure your digital transformation efforts will fill these gaps.
•Define responsibilities, governance procedures, and delivery choices in detail.
•Determine which systems, procedures, and infrastructure are critical delivery enablers.
5.Value Realization & Effective Adoption
In a recent survey by PWC, it was found that only 27% HR tech software was responsible for the organizational changes in overall employee experience and behaviors while 82 percent of the respondents were still struggling with the challenges of adoption.
This step can make or break an organization's digital transformation agenda and is oftentimes overlooked. Adopting a tech platform for the whole enterprise means ensuring all the employees are on board with the new tech and processes, and that can only happen through user testing on the employee's end.
This step includes learning about how the employees are using the product, what feature sets appeal to them the most, and the ease of use, among other things.
This step is best implemented with a few select "agents of change" who can help people get on board with the changes and adopt the same at the individual level.
6. Revaluate and Realign
The key to realizing value is to materially realize and record how much difference a tech transformation is bringing to your performance metrics.
Therefore, establishing a tracking system that helps you reassess the parameters and evaluate progress at regular intervals, is key to any transformation project's long-term success. This step will help the teams course-correct whenever necessary and possibly make the orgs think of other viable options to invest in.
Conclusion
In a constantly evolving world of work, HR professionals are faced with the task of developing efficient and effective, simple yet strong solutions that can enable the organization and workforce overall to be future ready. And while HR executives who seek to transform their HR function and maximize HR's added value will face numerous hurdles, this framework outlines the basic steps that will help the HR function remain focused and achieve the maximum impact.