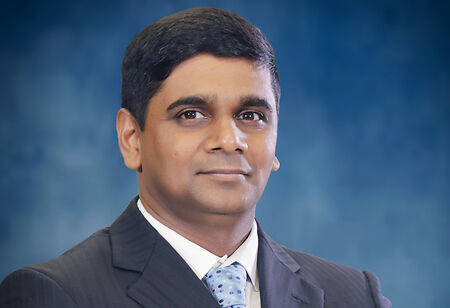 Hitesh Jain, Country Head, AGT Food and Ingredients, 0
Myanmar is a vital cog in the global pulses trade with an annual production of close to 1.40 million MMT of pulses. This is possible due to the plenty arable land, perennial rivers with a per capita water availability of 24 times higher as well as excellent tropical sunshine. All these are vital ingredients ensuring high level production of good quality agricultural produce.
Interestingly, every gram of plant protein only requires about 15 percent of water, similar to that of animal proteins. They also do not emanate greenhouse gases, which, regrettably are unavoidable with production of animal proteins. The pulses production and trade are therefore a positive contributor to the climate change effort.
The Myanmar government has encouraged this trade over the years, clearly why production and exports have doubled since the year 2000. Myanmar's pulses exports alone are valued close to $ 1 billion. The price realization has been twice or even thrice higher in some years as Indian demand has been robust.
Black Matpe (Urad), Pigeon Peas (Whole Tur) and Green Mung Beans are the Main Pulses Exported to India, Positioning Myanmar as a Favoured Originator Due to Factors Like:
•Lesser transit time to India vis-à-vis transit time from Canada, East Africa, and South America.
•Inland logistics costs and traders' margins within the supply chain are very reasonable compared to many other countries.
•Myanmar government has taken a hands-off approach to the trade and not burdened it with unnecessary rules and regulations, ensuring an 'ease of doing business' environment in Myanmar.
•Whole Tur, excluding India's and Myanmar's, is also produced in few East African nations; Green Mung is produced in East Africa and parts of South America. However, Myanmar has the unique advantage of being the only nation, besides India, that produces Urad. Myanmar produces an average 500,00 to 600,000 MT of Urad annually, nearly 80 percent of the produce being exported to India and constitutes almost 50 percent of the total 1.20 MMT pulses exports from Myanmar.
Myanmar exporters globally enjoy a reputation of being good and clean in their dealings and are able to ship at a short notice.
Facts Indian Policymakers Should Consider for Import Policies in Pulses:
•Technology has played an important role in the production and trade of pulses.
•The emergence of plant proteins. While it is at a very
Annually, Myanmar exports over 3.00 MMT of Rice, over 2.50 MMT of Corn and over 1.20 MMT of Pulses making Myanmar the 2nd largest pulses exporter behind Canada
nascent industry in the world, USA, Canada, and Australia are leading the growth of this sector owing to their robust public private partnerships.
•With consumers adopting veganism, meat substitutes are growing and it's a matter of time before some of the larger players come looking for materials in Myanmar giving the business a further impetus.
•If India introduces severe and restrictive import policies, it could be to the advantage of the rest of the world and India may not find enough produce to import when it needs it most.
•From this perspective, it will be highly advisable that the Governments of India and Myanmar get together to discuss and explore the option of increasing the annual import quantities in the MoU for Urad from 250,000 MT to 500,000 MT and for Whole Tur from 100,000 MT to 200,000 MT which will ensure that India gets a steady supply from Myanmar irrespective of how the demand from global markets increases.
•Any changes in India's import policy will have a direct impact on the farmers producing pulses and the increase in the MOU will ensure that pulses farmers do not shift to other crops. Once farmers move to other profitable crops, it is difficult to bring them back to producing pulses. An excellent example is of Whole Tur production in Myanmar which used to be around 300,000 MT in 2017-18 and has dropped to 100,000 MT by 2020-21.
•Annually, Myanmar exports over 3.00 MMT of Rice, over 2.50 MMT of Corn and over 1.20 MMT of Pulses making Myanmar the 2nd largest pulses exporter behind Canada. On an average, 70 percent to 75 percent of Myanmar's annual pulses production is exported by India.
Pulses are grown in rain-fed areas of India and monsoon incidences like delayed arrival, lesser or excessive rainfall or unseasonal rains can lead to a shortfall in India's production. Incidences like delayed as well as unseasonal rains have almost become a regular feature for India in the last two – three years and India is going to need to import pulses from Myanmar. The MoU is a testimony to that of India ensuring pulses supplies from Myanmar for a long term.
Let's not forget the fact that a five percent shortfall in production or an increase in demand can lead to an increase of prices at retail level. Then why not increase the quantity to ensure that there is committed export from Myanmar and ensure that India has additional stock at hand for its consumers at reasonable prices?
As the Country Head for an organization that is one of the leading traders in Myanmar, I am looking forward to India implementing a steady and long term import policy which will definitely lead to prosperous and interesting times in the years ahead as technology provides newer solutions and options to increasing yields to all players in the value chain.