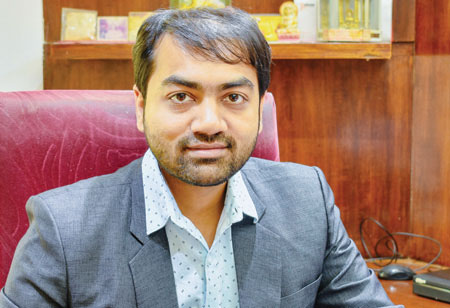 Mehul Shah, CEO & MD, Elision Technologies, 0
With 16+ years of experience, Mehul is passionate technopreneur with an ambition to cater the global customers with unified communication solutions & collaboration needs of our worldwide clientele and has 10+ years of experience in running a successful IT company.
Call center solutions have been in existence for decades in the market. However, in the past few years, the demand and popularity of this software have increased like anything.This has also increased research, development, and innovations in the call center software industry. You can find an array of contact center solutions with futuristic and never seen before features implemented in it. In this article, I will share more details about one of the most advanced versions of this software, the omnichannel call center solution, which is also referred to as an omnichannel contact center solution.
What is an Omnichannel Call Center Solution?In simple words, it is a call center solution that supports omnichannel communication. It means all available unified communication channels are supported in this software. A call center or a business using this software can get all communication channels integrated into a single system. There is no need to use only one traditional mode of communication or switch among different communication platforms.
•Voice calls also known as traditional phone calls
•Video calls
•Screen share
•Instant messaging (live chat)
•WhatsApp
•Social media (Facebook, Twitter)
•SMS
•Email
As you can see, even social media platforms are also included as part of a communication channel in this type of call center software. The reason for having social media platforms in this software is because they are used by consumers to communicate with brands. The features available in this type of contact center software may vary from provider to provider. However, one thing is assured that it must have all standard features and unified communication channels integrated into it. Other than this, all characteristics of an omnichannel call center solution will be the same as a standard call center solution.
Major Reasons to Use an Omnichannel Contact Center Solution
There are already many companies and call centers that have been using this software to leverage several advantages. There are many reasons to use this software if you are not using it already. Let me share some of the major reasons to use an omnichannel call center solution in your call center or business.
1.To Meet Customer Demand:
The first and fore-most reason to use an omnichannel contact center solution is to meet the demands of customers. Unlike earlier, when consumers used to use only phone calls and wait in order to connect with a customer support agent, customers now use social media to share their frustration. They look for businesses on WhatsApp or seek email support to save themselves from the long call holds. All of this has been increasing the need for
customer support software that can have all communication channels meet customer demands. The advanced software also supports 360 degree customer view with customer profiling feature. It shows all interactions of customersvia different communication channel with the call center, so that it can deliver better customer experience to improve customer satisfaction.
Unlike Traditional Call Center Software, An Omnichannel Contact Center Solution Will Offer Unified Communication Channels That Can Help In Putting The Best Foot Forward
2.To Compete with Major Competitors:
In any industry, competition is quite high and margins are getting pretty low. To survive in a competitive industry and keep your profit margins high, it is necessary to meet customer preferences and demands. It is necessary to emerge as a modern business brand. One of the aspects to be competitive is using the best technology tools. An omnichannel contact center solution is one of the must have tools in modern days because it provides the required competitive edge. Unlike traditional call center software, an omnichannel contact center solution will offer unified communication channels that can help in putting the best foot forward.
3.To Increase the Growth Rate:
The omnichannel call center solution is a must if you want to improve the growth rate. This software has some amazing features that introduce automation and self serving features. It can reduce expenses and increase revenues without compromising on the quality of the call(QoC) and quality of service(QoS). Therefore, it can boost your growth rate.
Top Benefits of Using an Omnichannel Call Center Solution:
There are several advantages of using an omnichannel call center solution. Let me briefly explain some of them:
1. Increased Customer Satisfaction:
An omnichannel call center solution will allow customers to reach the support team using their preferred mode of communication. It will also help call centers in reducing average call handling time and average call hold time. It can further contribute to increase FCR (First Contact Resolution) rate. All this can help in increasing customer satisfaction.
'2.Increased Agent Productivity:
'The omnichannel contact center software supports multitasking in some cases. It means one agent can handle multiple customers in parallel. For example, while providing support via WhatsApp or Facebook, the agent can handle multiple customers in parallel. There are many other amazing features available in this software, which reduces efforts and saves the time of agents. This allows agents to perform more efficiently & productively.
'3.Increased Revenues:
The omnichannel contact center solution can help in capturing leads from different sources. Agents can reachout to prospects via their preferred communication channel. They can also take advantage of rich communication. This can help in increasing sales and revenues. The omnichannel call center software also provides return business from satisfied customers.
'4. Reduced Expenses:'
The agents work more productively by using this type of contact center software. Moreover, it will add some self serving features. Therefore, with the same number of agents, more customers or prospects can be handled. This can help in reducing expenses.
5.Increased ROI:
The increased revenues and reduced expenses will clearly show a spike in the ROI (Returns over Investment) graph. In multiple other ways, an omnichannel contact center solution can help in increasing ROI.