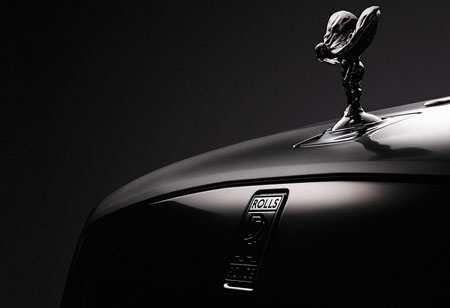 Kishore Jayaraman, President - India & South Asia, Rolls-Royce, 0
Today, India is in a unique position recasting the framework of manufacturing with its clarion call of 'Atmanirbhar Bharat'. As India celebrates 75 years of Independence, the Indian government has re-committed itself in making India self-reliant, with a focus on indigenous manufacturing, facilitating investments, fostering innovation and transforming India into a global manufacturing hub. Elevating the manufacturing sector into a competitive world-class hub has the potential to leapfrog the country's self-reliance goal and economic advancement.
Refocusing on the goal of the sector, this aims to be a key contributor to India's GDP in growing the share from 17 percent to 25 per cent. India's services sector is a well-documented success story for benchmarking. However, while replicating this success for the manufacturing sector, we must remember that it is not cost arbitrage that will win the game for us, but rather a holistic approach in creating value arbitrage. The customer is not seeking the cheapest price alone, but is today ready to buy the right product at the right quality and at the right price. If anything, the pandemic has made the world to rethink 'value' as a key proposition when looking at sourcing.
The Government of India (GoI) has taken initiatives such as reduction in corporate tax rates for new manufacturing units, introduction of Production Linked Incentive schemes (PLI). It is also encouraging foreign direct investment (FDI) in manufacturing to reduce the country's dependency on imports, while encouraging the sector to play an integral part in the global supply chain.
To make the next level of transformation in the manufacturing sector, our approach must be that of building an ecosystem that supports and enables technology creation through manufacturing, supply chain, logistics and services. In addition to robust logistics infrastructure, we need connected and efficient value chains that link raw material providers, technology services, multi-specialty service providers, skilled talent, and research and development. Given India's geographical diversity and distribution of natural resources, we could well be building a national grid where parts of the country are connected through a manufacturing superhighway.
It is also time to look at automation, other disruptive technologies including manufacturing capacities like change agents, rather than as a threat or deterrent to generate employment. We should view it as a strategic shift from low-value and low-skilled jobs to higher value-added jobs. Once value-based production starts to grow, we will see an exponential growthin downstream manufacturing activities, much needed to complete the supporting ecosystem, leading to further opportunities for mass employment.
Historically, India has attracted global technology largely in areas where there is a huge domestic market to serve
Historically, India has attracted global technology largely in areas with a huge domestic market to serve. In the automobile industry for example, all global players are in India, but mainly to serve an exploding base of customers, with few using India as a hub for global manufacturing. As a country, we have on offer a big market, and are now able to leverage the capability and capacity to scale up for a global market. India needs a co-development and co-creation led strategy to create 'differentiation' if it is to compete for a serious share of the global value chain. This would attract global players by offering benefits at governmental levels.
There is significant opportunity for India to leverage the technology advantages that global players bring to 'Create in India', with India co-owning the Intellectual Property (IP) in areas of strategic importance. 'Creating in India' in collaboration with global players will catapult India's vision to create a strong ecosystem and commercialize production locally, and to use this base to boost global supply chain and export capabilities. A thriving local industry powered by India's own technology will also provide an apt platform for its skilled and ambitious workforce. The reforms agenda at the central and state levels has helped create a conducive environment for building capabilities to 'make more in India', and the government's focus on 'ease of doing business' is further aiding this development.
Industry will play a significant role in the way forward as well, as India gears up to realize its true potential. The future will be about creating large infrastructural programs, more partnerships and co-creation opportunities, up-skilling the talent pool and adopting technology intelligently as we move up the manufacturing value chain. Fruitful partnerships between nations and industry collectively will fuel capability building of the ecosystem, and India will truly become the home base for manufacturing for India, and for the world.