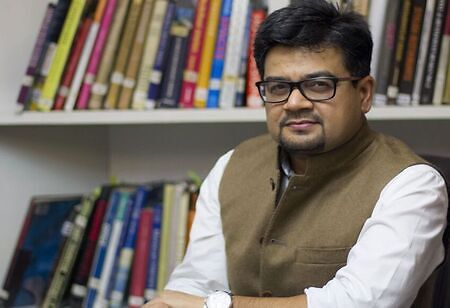 Anil Badan, Business Owner, Studio B Architects, 0
Hospitality is a part of the service industry which includes travel, lodging, food, and beverage. It is the only sector focussed on providing products and services to people which assist in recreation and supporting the psychological well-being of people. Another way of understanding the hospitality sector is by breaking it into four different categories as food and beverage, travel and tourism, lodging, and recreation. The food and beverage category would include restaurants, bars, lounges, etc. Travel and tourism would cover travel agencies. Lodging is anything from hotels to AirBnB's. Recreation usually means services like spas, golfing, billiards, etc. All of these experiences amalgamate to provide an enjoyable experience for the end-user.
The hospitality sector has been through a paradigm shift over the past few years. The pandemic has triggered this shift to a whole new level. One of the most apparent changes has been the digitalization of this sector. Digitized hotels have become more accessible to consumers as anything from checking the rooms and booking your services are all reachable from the comfort of their homes. Another noticeable change since the pandemic is the no-contact transactions. Businesses today need a software solution which can cover Front-desk operations, reservation management, room inventory, channel management, housekeeping, payment processing, internal communication, arrival details, shift management, built-in accounting, event management, and everything else related to operations. Apart from digitization, the following trends are what we at Studio B Architects are certain to revolutionize in hospitality architecture in 2022.
Smart Rooms
When a room caters to your needs and requirements, you can minimize time spent on the mundane and focus on things that really matter. Smart tools that need to become a part of the design today are wireless charging points, voice searching, smart digital controls, voice control, and automated temperature and lighting control. While designing a hotel, planning for a no interaction check-in and checkouts and reducing interaction between the guests and staff is a necessary part of designing smart rooms.
Creating a Home Away from Home
The past couple of years has forced people to spend an extended period of time at home. Hence it becomes a designer's responsibility to create a feeling of home away from home with the help of relevant hospitality design. This can be achieved through comfortable, welcoming interiors with hints of nostalgia, entirely coupled with natural warm earthy tones and materials. Designs that are sustainable have become popular thanks to their promise of longevity.
Reuse and Recycle
Restoration and repurposing of older and beaten-down furniture or decor pieces is another eco-conscious trend that is bound to be popular next year. The new mantra of highly adaptable sustainable designs would be to find alternative use of spaces, vehicles, or objects. Though this concept is not new, this will definitely become more creative. For example, taxis are being used as vegetable gardens in Thailand, train cars have been refurbished as luxury resorts, etc.
Camera Friendly Aesthetics
Both the entertainment and hospitality industry
need to create moments that are unique and leave a lasting impression on guests. Though social media has not transformed completely, it has increased in terms of its importance. Hotels need to instagrammable as well and must provide a variety of photo opportunities. The design should concentrate on the requirements of the end-user and the impact it has on them, when the space creates a lasting and memorable impact, it will automatically be instagrammable.
The idea for the hoteliers is to reshape, revamp and transform the future of hospitality architecture with the help of the above-given ideas together with designer implement creative new solutions that promote overall wellness
Curvy Furnishings and Soft Contrasts
Rounded shapes and soft contrasts are the seasoned interior designing tool. These elements play a huge role in reducing the chaos and complexity of the outdoors in the interiors. Curves radiate a very calm and soothing feel into a space which is why it will be a booming and significant trend in 2022.
Depart from a Theme
With the pandemic affecting international tourism, the hospitality industry is witnessing a push towards the idea of regional and immersive experience. In other words, depart from the concept of a singular 'theme' and move towards an architecture that is an explosion and exploration of a story, be it of the world or the local identity. As crucial as authenticity, a fully immersive fantasy world is also equally important.
Art Deco
Minimalism is affixed to become a significant trend in 2022. In the hospitality sector, especially since luxury being viewed as simple interventions done exceptionally well for example a well-designed chandelier creates more impact than a dozen light fixtures used throughout the space. Guests want to be impressed by meaningful personal experiences and finishes. Inspirations from nature in terms of design can be a prominent feature of designing. Art deco's influences will be the new vogue seen through lighting, wall coverings, colours, and furniture.
Layering Patterns and Textures
Patterns and textures along with the colours bring life to a room. The atmosphere of a room is not solely dependent on sight, it needs the other senses to also capture relevant and interesting information to create a memorable experience. Patterns may seem intimidating, but once a primary pattern is picked then the other patterns and textures become a part of smaller influences throughout the space.
Blurring the Boundaries between the Indoors and Outdoors
Under the umbrella of lodging, entertainment, dining, fitness, or even spa, we see interior environments as a reflection of the outdoors. Apart from that, large open spaces will softly transform from public to private spaces. Common areas in hospitality architecture will be transformed into spaces that breathe the outdoors into the indoors. This has especially received a lot of recognition in the past year as the pandemic has emphasized the importance of nature in the overall well-being of the users.
The idea for the hoteliers is to reshape, revamp and transform the future of hospitality architecture with the help of the above-given ideas together with designer implement creative new solutions that promote overall wellness.