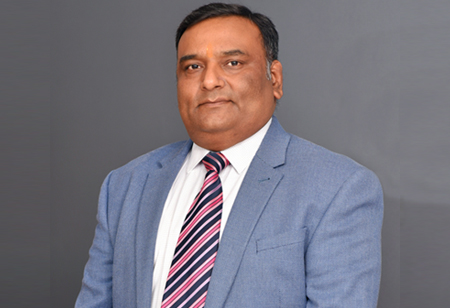 Dr Harish Sharma, Executive Director (Smart City and Infrastructure Services), REPL, 0
He is a seasoned infrastructure professional with 25 years of experience. Having handled multiple aspects in infrastructure domain, including the business development, design, implementation and operations of prestigious projects, he successfully completed projects on BOT, Annuity, HAM, EPC, DPRs, Feasibility, CSC, and AE.
Target for India's future have been spelt out loud and clear. A US $5 trillion economy; Infrastructure Development; Housing & better living standards; Enhancing agriculture production and more other. The list has just begun. The Rural Indian is going to be in the midst of it all, for that is where the future lies now. With the Government of India going full throttle ahead with projects that are aimed at the Rural Indian, Rural Infrastructure development will be the key.
Enhancing Rural Infrastructure
With nearly two-thirds of India's population in rural areas, a mind boggling 800 million people, the challenges and market opportunities that it presents cannot be ignored. Rural areas contribute around 46% to the country's net domestic product and employ 70% of the total workforce. The Fast Moving Consumer Goods (FMCG) sector itself in rural and semi-urban India is expected to reach US$ 100 billion by 2025 (*Source: IBEF.ORG). The requirement of establishing rail, road and air connectivity to smart cities will be a key task to ensuring an interface with rural India. Electrification, communications networks and last mile connectivity both for raw materials, agriculture and industrial produce, information highways for business, education, health, tourism, irrigation and industrial activity are some of the factors that will attract major attention.
The plan to invest Rs 10,000,000 crore (US$ 1.5 trillion) in infrastructure over the next five years is a significant step in this direction. The upgradation of 1,25,000 kms of road length over the next five years at an estimated cost of Rs 80,250 crore (US$ 12.03 billion) is envisaged under Pradhan Mantri Gram Sadak Yojana-III (PMGSY). The Bharatmala Phase-1 & 2 to develop the state road networks will be a shot in the arm for developing seamless connectivity to rural areas which is bound to impact the overall economy in a big way. Development of nearly 34800 km in Phase-1 with target completion in 2021-22 and over 48000 km proposed in Phase-2 including an additional 3000 km of expressways with target completion by 2024 will be a vital infrastructure boost. More than 10000 km of projects have already been approved under the Phase-1.
Inter-sectoral Synergies
The central government aims to achieve housing for all by 2022 and highlighting the issues of provision of housing, electricity, clean cooking facility, safe and adequate drinking water to all in rural India. This will mean an ambitious 19.5 million housing units to be built in rural areas. No wonder India is expected to become the third largest construction market globally by 2022.
Undoubtedly, this herculean vision will need a collective
effort from all stakeholders for it will not only benefit the Indian citizen, but also project capability of the industry to rise up to the occasion. The PMAY (Pradhan Mantri Awaas Yojana) envisions the 'Housing For All' Mission, that has a huge relational impact in every sector of the industry. The linkages are even more likely to be pronounced when seen in conjunction with the global scenario in which India will be operating. FDI norms will positively impact the investment opportunities thereby increasing standards of quality to world class levels. Enhanced reach to rural economies & development of SMART cities will quickly take centre stage in creating employment opportunities for India's youth with the education sector following the suit. In fact, almost every industry stands to gain in this scenario of impetus. Allocations for the Transport sector, Energy sector, Airports under the UDAN scheme, new tax regime and relief to the real estate sector will add to the momentum of inter sectoral synergies.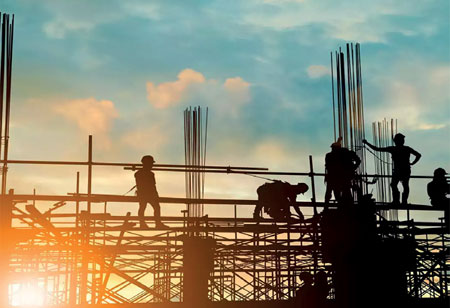 Challenges & Way Forward
Under the circumstances, industry heads will need to explore competitive technologies and solutions to keep up with the fast paced trends. Raising infrastructure capital under challenging situations will be a major achievement. Infusion from the government in the form of policy to improve ease of business will bring substantial investments into infrastructure development projects.
The central government aims to achieve housing for all by 2022 and highlighting the issues of provision of housing, electricity, clean cooking facility, safe and adequate drinking water to all in rural India
Bottlenecks to execution of plans need to be identified by a collaborative effort by the Government and industry. Decentralization, enhancing participation in bridging the demand supply gaps, formulating and implementing an effective transportation strategy in line with the potential of growth, creating an effective energy system and strengthening the supply chain components, and Rural Credit are some of the major issues that need a proactive approach. India also needs to ensure that Rural Electrification projects achieve the ambitious target of 100% rural electrification for ensuring economic growth.
The Rural Indian is the ultimate gainer here, and a range of opportunities beckons the Youth of India with the world at our doorstep. A billion dreams to realize and far reaching consequences. Challenges too are many, and it all depends on how we as a nation ensure the continuity of the ambitious projects and visionary plans to chart our future. Our resilience will also be put to test under the global forces that are bound to influence the environment. Overall, we are certainly looking at a win-win scenario.