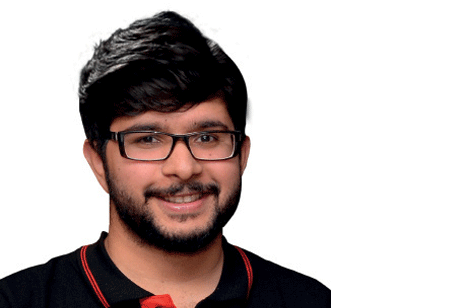 Akshay Hegde, Co-Founder & MD, ShakeDeal
A supply chain guy turned entrepreneur, Akshay is passionate about building tech products with disruptive potential and high impact for the B2B domain.
In procurement terms, maintenance, repair and operations or MRO stands for all products, tools and equipment that help keep an organization running smoothly. It's an integral part of 'indirect procurement', which consists of products that contribute to the efficient functioning of the business without directly being used in the preparation of any final product.
Our company, ShakeDeal is a supplier of MRO products to a large variety of industries, from manufacturing and infrastructure firms to the logistics and automobile sectors. Our range of over 3 lac products include electrical, testing and measuring equipment, hand tools, power tools, consumables and safety products.
While many of the products in MRO are relatively inexpensive, their timely procurement ensures that operations continue smoothly, without affecting productivity and potential revenue. An effective technology strategy can ensure reduced costs in terms of the time and money spent on the procure to pay process.Effective use of the latest technologies can ensure sustained long term savings and improvement in bottom lines.
•Artificial Intelligence(AI)and Machine learning (ML)
To ensure cost reduction and efficiencies across sourcing, negotiating, contracting, requisitioning, procuring, approving and paying, organizations can use powerful AI/ ML enabled procurement software. While the workflow automation layer of these applications can
streamline procurement and reduce time and effort, the AI/ML enabled layer can mine through stock keeping units(SKU) data, cluster them into categories, analyze category wise spend and identify opportunities to mitigate spend. They can also dissect past purchase order data, provide predictive insights, and forecast future spend.

•Blockchain Technology
Fake or counter feit MRO products are cheaper than their originals. However, in the long term, the latter will work out better because of superior quality and a longer product lifespan. Blockchain technology can bring in transparency and trust into the system, proving origin of goods by tracking their movement across the value chain. This way the organization is assured that they are dealing with only authentic goods.

Another use case is in e-procurement systems, parties involved stand to benefit through unalterable decentralized ledgers that bring in parity to the entire bidding process which is some times heavily skewed to favor the larger vendors in the game.

•Internet of Things (IOT) and Radio Frequency Identification(RFID)Technology
In simple words, Internet of Things is a network of smart connected devices that exchange data. Smart sensors installed on MRO products can capture real time usage data, triggering automated workflows like service calls. IOT technology can also be used for inventory management. Devices can detect when inventory falls below the safety stock level and automatically trigger a reorder with the vendor. IoT data at the point of consumption can also be used to launch pay as you use and subscription based MRO services, thereby reducing an organization's capital expenditure.

Use of RFID tags in ware houses can bring in efficiencies in inventory cycle counting. Furthermore, RFID technology can also help in tracking inventory levels and inventory movement. This in turn can help in avoiding stock out scenarios and reducing pilferage respectively.

Although organizations may not find effective use cases for all of these technologies, they will definitely be able to benefit by incorporating even a few of them in their MRO procurement.