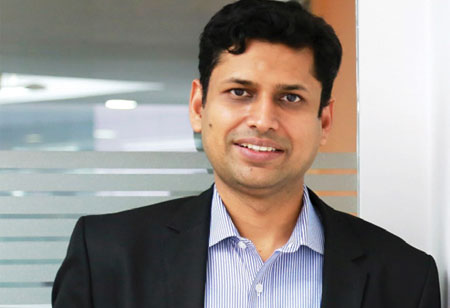 Rahul Garg, Founder, Moglix, 0
Holding an MBA in Marketing from the Indian School of Business, Rahul boatss of a 20-year long career during which he has worked with companies such as Ittiyam Systems, Motorola, Conexant Systems, IAB and Google, prior to incepting Moglix in 2015.
Even as the COVID-19 pandemic continues to transmit unabated, it continues to throw light on the digital divide that has led to gaps in the supply chains of enterprises and rendered them susceptible to disruptions. While the impact of the losses in many cases can be objectively accounted for by economic costs, there are other real costs that are less visible like social costs, trust erosion, and breakdown of customer & supplier relationships that are rather difficult to fathom, thus hard to recover in the face of lack of technology penetration in the supply chain. The costs have been higher for enterprises with a lower level of technology penetration in their supply chain, whereas those enterprises that have better digital supply chain preparedness are relatively better off now and shall rebound faster going into the future.
Why Digital Supply Chain Preparedness is the Key to Strengthening the Immunity of Enterprises?
Reset to Existing Supplier Relationships & Uncertainty in the Upstream
In the face of the unprecedented challenges caused by the COVID-19 pandemic, it is now becoming increasingly apparent that enterprises across the board are experiencing a serious reset to existing relationships with suppliers. In fact, many enterprises continue to grapple with limited visibility into the products, parts, and components that are at risk due to supply disruptions. On the other hand, enterprises that leverage digitized procurement platforms have immediate access to such vital information at their fingertips within minutes.
Low Visibility into Contracts Limits Scope of Corrective Action
The manual workflow used for contract management has only exacerbated digression from the status quo set for the exchange of value to happen. The trust erosion emanating from the breakdown of contracts has had a ripple effect on the downstream of the supply chain as well. In the absence of risk-adjusted values, enterprises have limited clarity for scenario planning and the corresponding actions required for contract management. With limited visibility into contracts, enterprises face the risks of a breach by suppliers, third parties, or themselves. Most importantly, they have no clue to the effective incidence of costs of such non-compliance of contracts and their ability to pass through such costs to their customers. Compare them to enterprises that are leveraging cloud-enabled contract lifecycle management (CLM) platforms that are location agnostic and allow diverse teams from the legal, procurement, finance, operations, and supply chain departments to collaborate from anywhere and at any
time to revisit contracts from the standpoint of the compliance-risk cost trifecta.
Compartmentalized Procurement, Downtime in Operations and Effect on Go-to-Market
In the face of a breakdown of contracts and the impending effects on the procurement of raw materials and intermediate goods, it is evident that enterprises are finding it difficult to sustain productivity and efficiency of labor on the floor of their manufacturing units. It is apparent that a manual procurement workflow does not facilitate visibility into the time to recover (TTR) from labor shortages, lack of maintenance, repair, and overhauling of plant, equipment,and machinery and logistical inconveniences, and thus leads to higher downtime in production and consequently, inertia in the go-to-market and loss of revenue enablement opportunities. Undoubtedly, enterprises that use digital procurement platforms have better visibility into invoicing and payments, inventory replenishment and usage rates, and distribution of goods.
Enterprises That Use Digital Procurement Platforms Have Better Visibility Into Invoicing And Payments, Inventory Replenishment And Usage Rates, And Distribution Of Goods
Which Supply Chain Processes and Functions Should Enterprises Digitize on Priority?
Any agenda to embrace supply chain digitization should first look to address the issues of trust erosion and amending contracts and agreements with suppliers and customers, which are the bedrocks of corporate institution building. An investment in CLM platforms that areenabled by artificial intelligence and machine learning capabilities can allow enterprises to address contract management issues and bring all parties to the contract on board to appreciate the vitality of honoring contracts and thus restoring damaged supplier and customer relationships. During such a crisis enterprises should err on the conservative side of fiscal prudence, and thus switch to AI and ML-powered supplier performance management systems to make their procurement budgeting and expenditure outcome-driven instead of being outlay-driven.
Finally, enterprises should make their procurement process not only economically efficient, but also technically efficient, productive, and agile, especially for class C items that are typically low-value but high-volume and thus consume exorbitantly high management efforts for supplier collaboration. As such a switch to a digital B2B commerce platform for a single-window approach to procurement can bring greater visibility into all the functions of procurement like invoicing and payments, inventory management, warehousing, and distribution.
Digitization of Supply Chain to Determine the Ability of Enterprises to Create the Future
With greater supply chain digitization, enterprises can have greater transparency into different levels of the supply chain, predict disruptions from a distance and adjust their positions in the market proactively, thereby creating scope for other stakeholders that are dependent on them to respond likewise. By combining good economics with good ethics, supply chain digitization can enable enterprises to be more immune to such transverse spread of disruptions.